We hope you enjoyed your catch up week but now it's time to get sewing! We have a brand new block pattern for you this week. Introducing, Pop Star, designed by Heather Peterson of Anka's Treasures!
If this is the first time you are hearing of our 2022 Block Challenge, check out the post below for all the information about this sew along.
Block 11 – Pop Star by Heather Peterson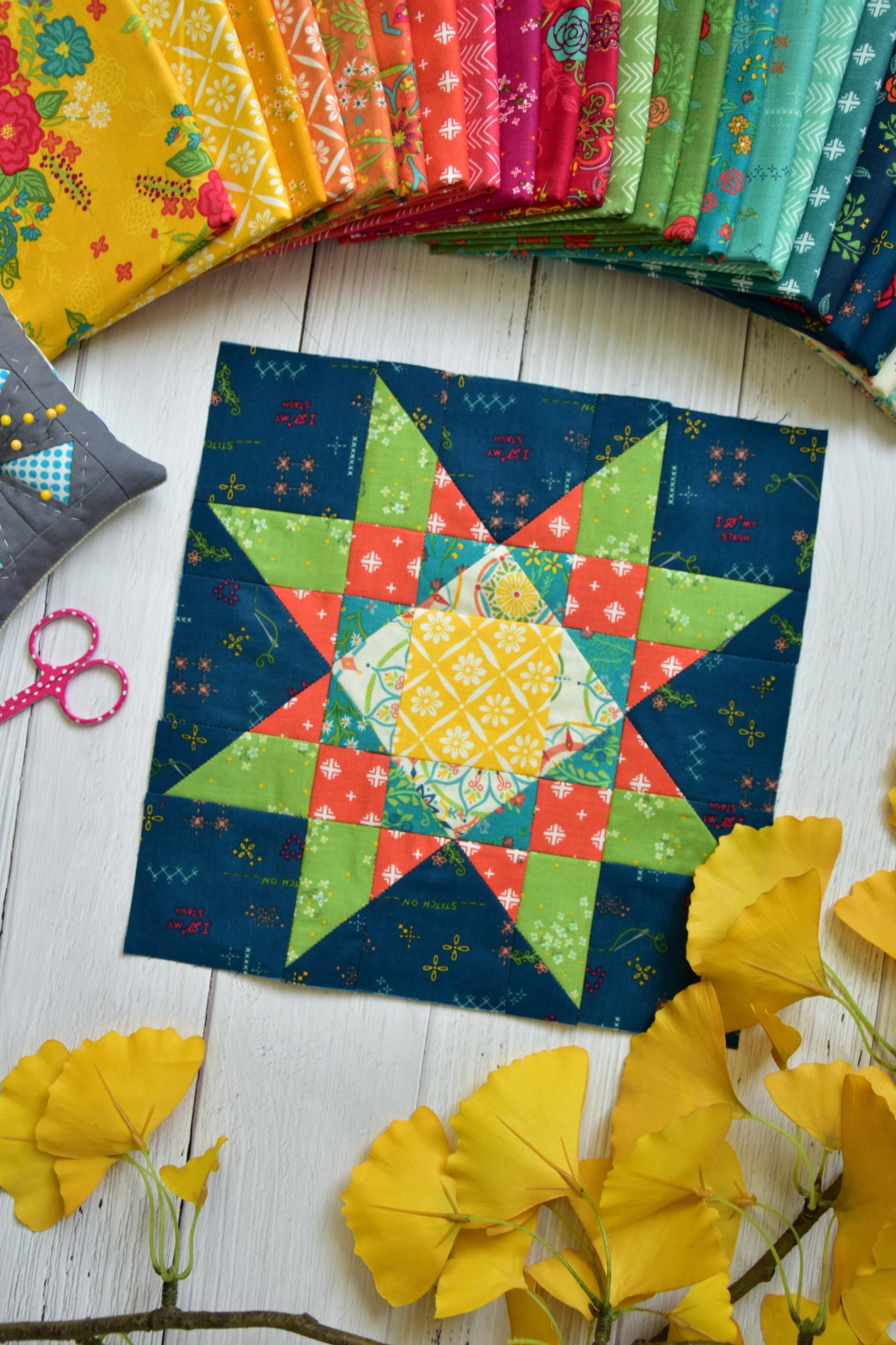 I have always loved star blocks! I think it's really fun to see how many different ways simple squares and triangles can be arranged within a star, so I just played with those shapes until I came up with a pattern I liked. I liked how the coral color made a secondary design that kind of formed a chain within the star block.

Heather Peterson
Don't you love Heather's blocks? Those colors all blend so beautifully! Cindy is making our blocks in Confetti Cottons! Check out the full playlist of videos on YouTube! Watch below and be sure to tag us in your posts with #RBDblockchallenge!
Confetti Cottons colors used are: Bleached Denim, Cornflower, Oxford, Cadet, & Cloud.
We'll see you next week for Block #12! Join our community Facebook Group and follow the hashtag #RBDblockchallenge on Instagram to see everyone's blocks.