It's time for a new block pattern! Introducing, Argyle Square, designed by Melanie Collette of Hello Melly Designs!
If this is the first time you are hearing of our 2022 Block Challenge, check out the post below for all the information about this sew along.
Block 12 – Argyle Square by Melanie Collette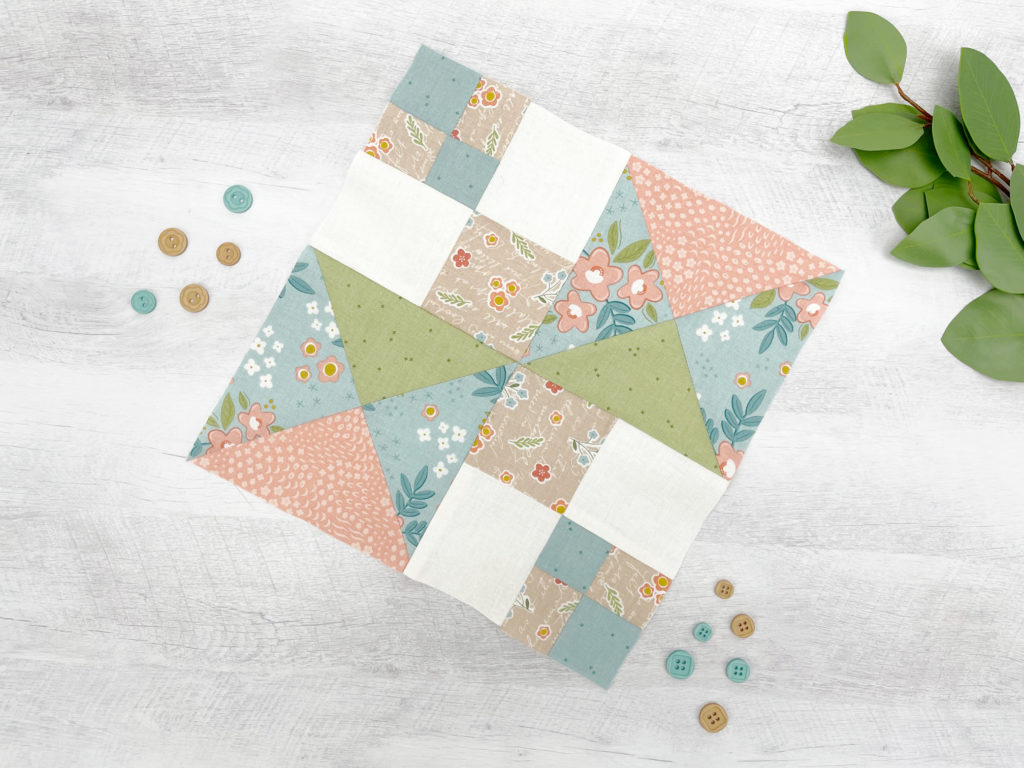 According to the U.S. census, just over 8% of the population relocated during 2021. Our family was just one in the millions who found a new place to call home. I chose to use the classic Railroad Crossing block for my contribution because it represents not only my change in circumstances but also how we each have a destination to get to- whether it's a physical, mental, or emotional place- and we can find that motivation to keep us moving in a forward direction and to places of comfort. All aboard! Let's go on this ride together!

Melanie Collette
Melanie's block is made with her Primrose Hill fabric. Isn't it darling? Cindy made our block in Confetti Cottons and has a tutorial for each block in the challenge on YouTube! Watch below and be sure to tag us in your posts with #RBDblockchallenge!
Confetti Cottons colors used are: Bleached Denim, Cornflower, Cadet, Oxford, & Cloud.
We'll see you next week for Block #13! Join our community Facebook Group and follow the hashtag #RBDblockchallenge on Instagram to see everyone's blocks.