We can't believe that next week is the LAST WEEK!! Today we are sharing Block 16, designed by Gerri Robinson of Planted Seed Designs. Meet, A Single Blossom.
If this is the first time you are hearing of our 2022 Block Challenge, check out the post below for all the information about this sew along.
Block 16 – A Single Blossom by Gerri Robinson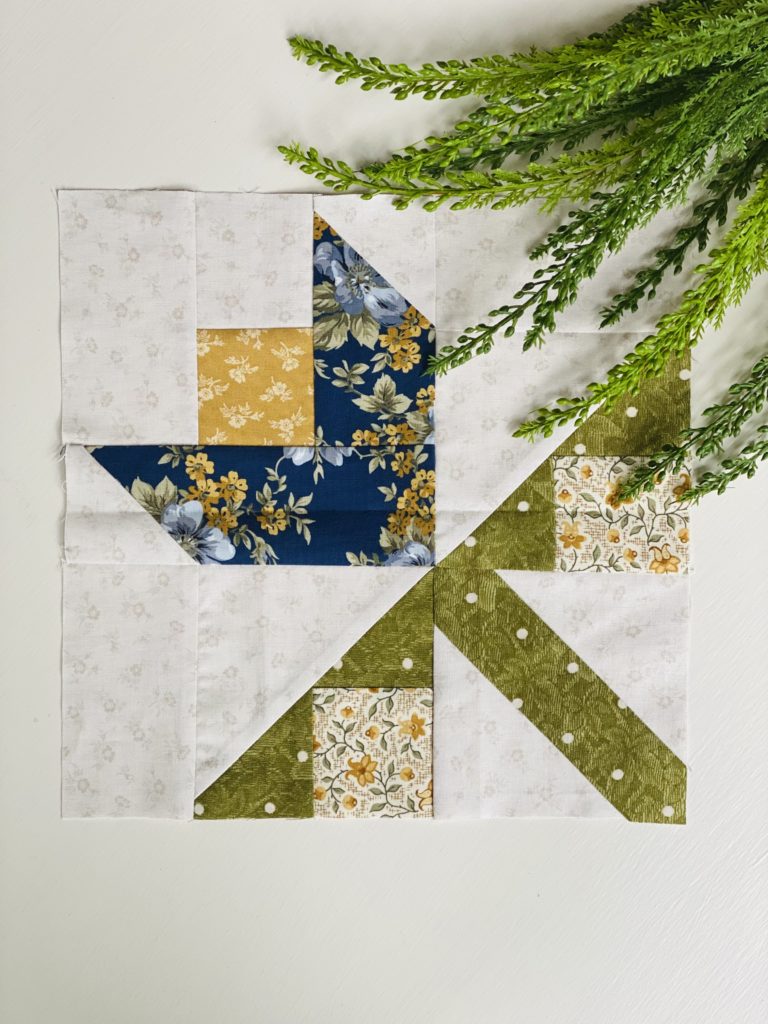 When I was first approached to participate in the block challenge this year, I almost declined! I felt overwhelmed with even adding one 10" block to my list! They said all I needed to do was a rough sketch and they would do the rest. Right then and there I took pen to paper and A Single Blossom was born! I love this block, especially in my Buttercup Blooms collection.

Gerri Robinson
We love this block that Gerri designed! That single bloom is so sweet. In case you missed it, Cindy is sewing along and making our block in Confetti Cottons and filming tutorials along the way! Check out our YouTube Playlist for all the blocks and be sure to tag us in your posts with #RBDblockchallenge!
Confetti Cottons colors used are: Bleached Denim, Cornflower, Oxford, & Cloud.
We'll see you next week for our final instructions ! Join our community Facebook Group and follow the hashtag #RBDblockchallenge on Instagram to see everyone's blocks.