Hello, I am Jenna of Jenna Luedecke Design on the Make it Modern tour with Riley Blake Designs. As a modern quilt designer, I am always trying to find traditional blocks, and giving them a little va-va-voom!
My newest pattern, Ninja Stars Quilt is a prime example of modernizing the friendship star block.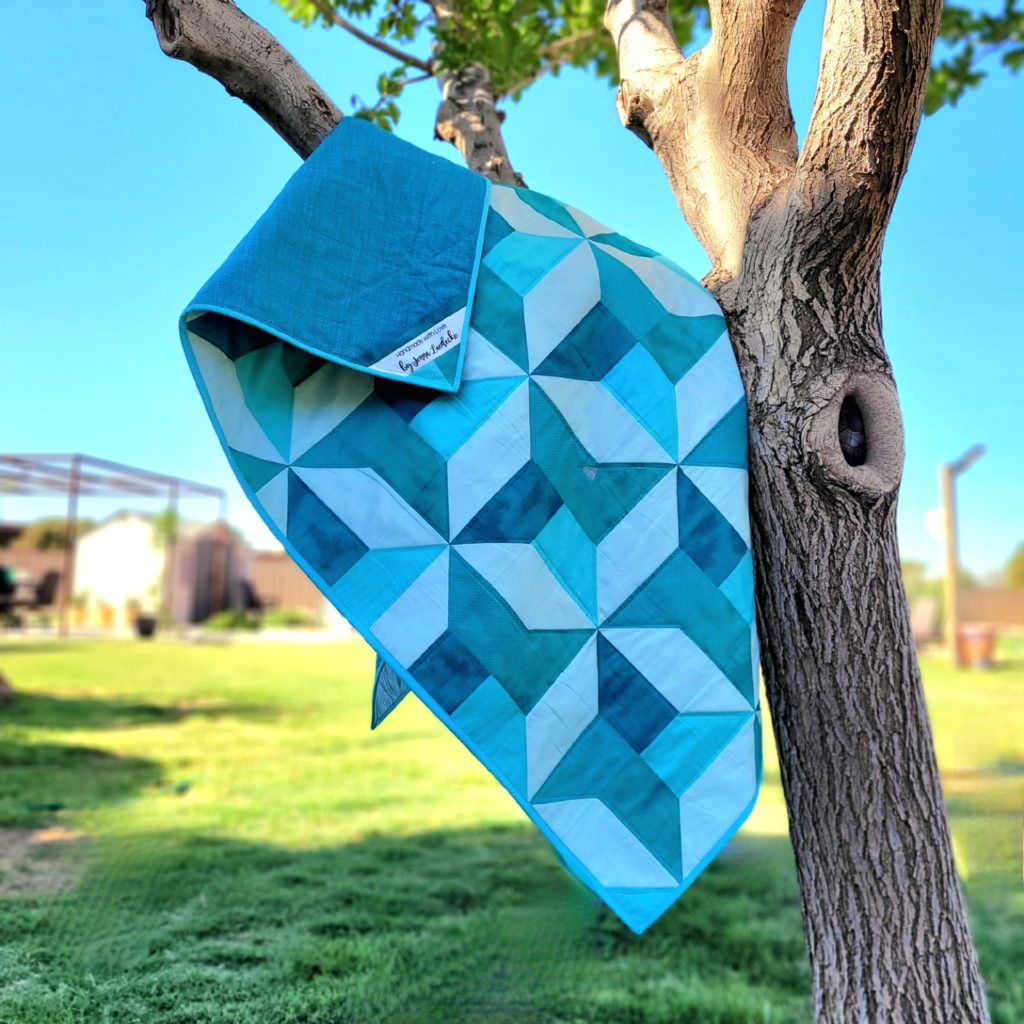 Riley Blake Designs Basics are my go to fabrics when designing. I pulled fabric that was monochromatic in tones of aqua blue. There is something so satisfying about a monochromatic quilt! I used the fabrics textures of Kisses collection (Aqua and Peacock ) and the Shabby collection (Azure and Peacock) to add contrast into my star design. The background is Bleached Denim by Confetti Cottons. This subtle blue, almost white, tied together beautifully with the blues. I backed it in Carribean from the Texture Collection, and bound it in Aqua Kisses.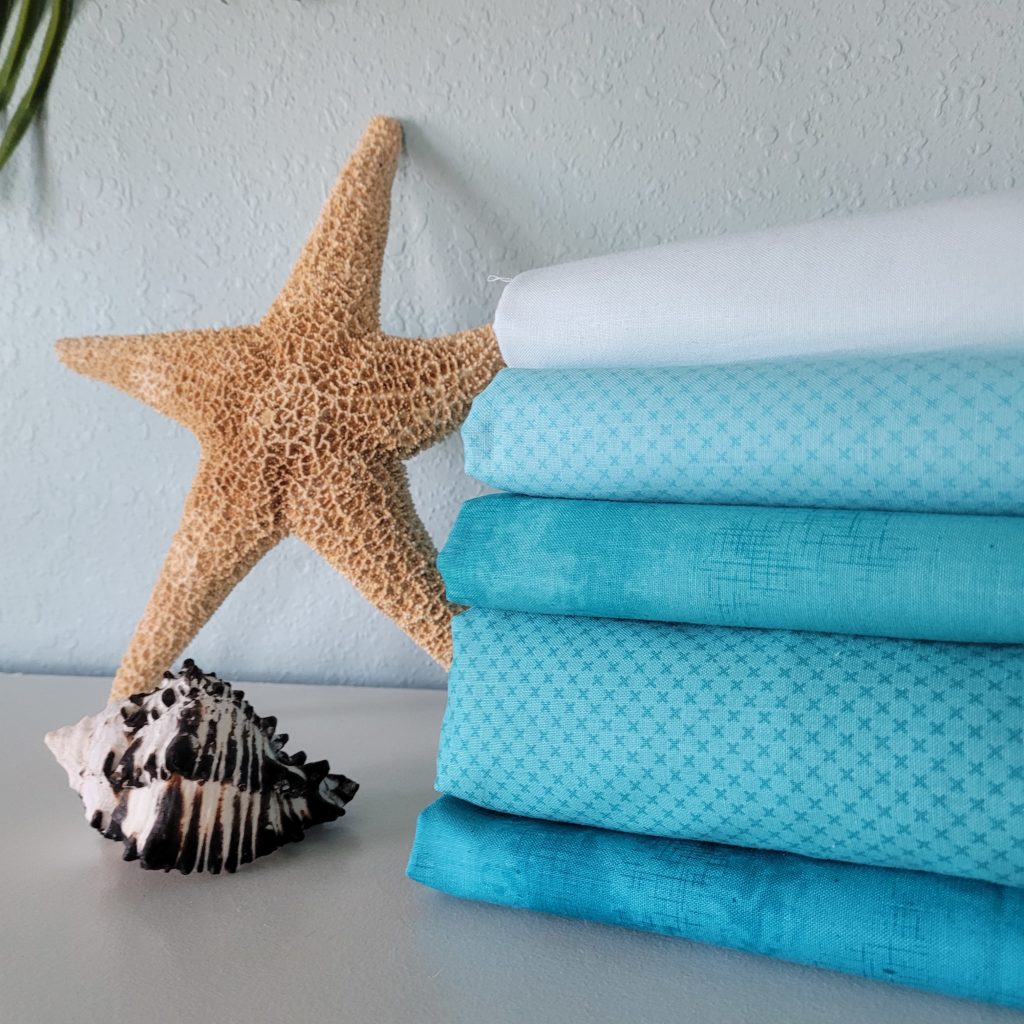 I like to incorporate building blocks to learn a new skill. Ninja Stars Quilt pattern offers several key fundamentals, including learning to customize your length. Chain piecing is one of my favorite tricks!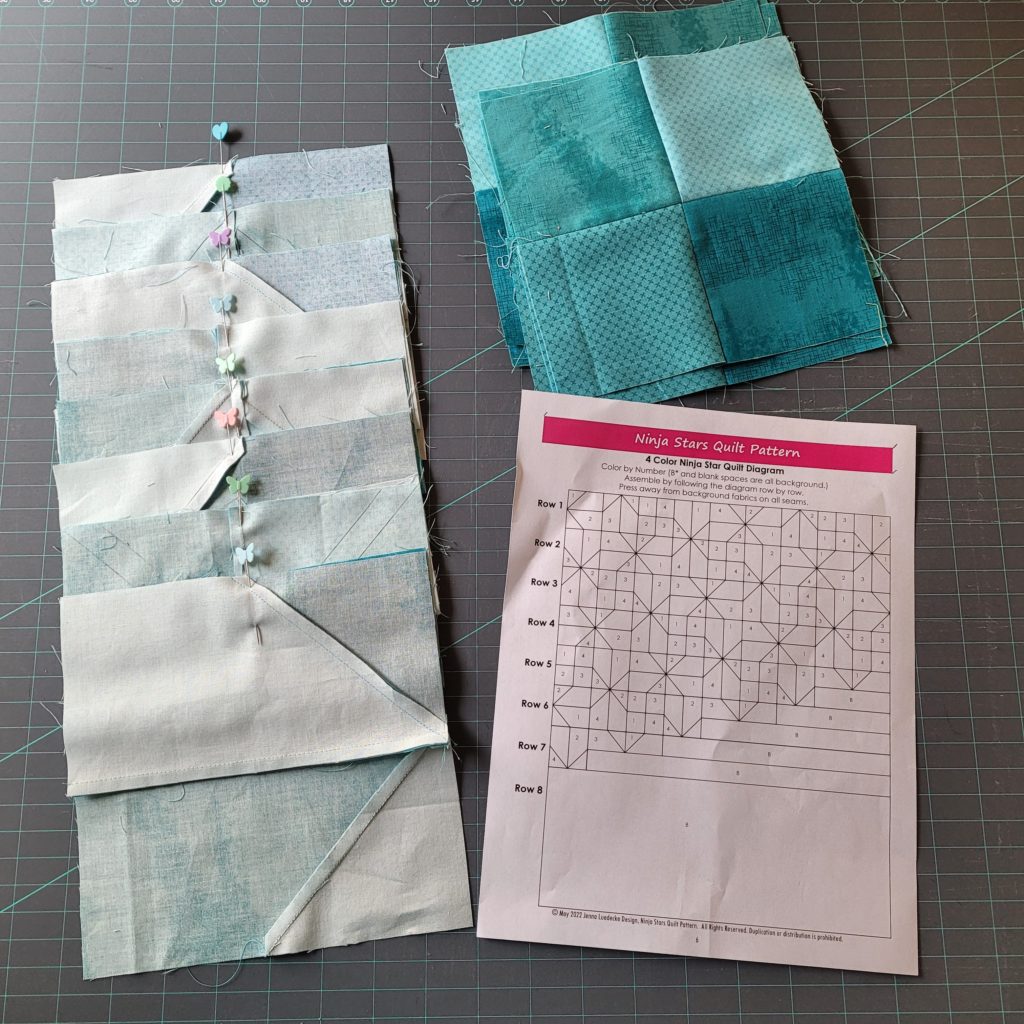 I am still gaining experience in the art of free motion quilting. I like to practice by quilting on flat sheets, but now I have a pile of sheets with crazy experimental designs. I decided that I had enough of the sheet business, and was inspired to design a quilt with a lot of negative space. Not only is this a very modern approach to a design, but it creates a perfect canvas to highlight the quilter's talent. Endless possibilities, whether edge to edge, ruler work, or free motion techniques, the negative space champions the quilting!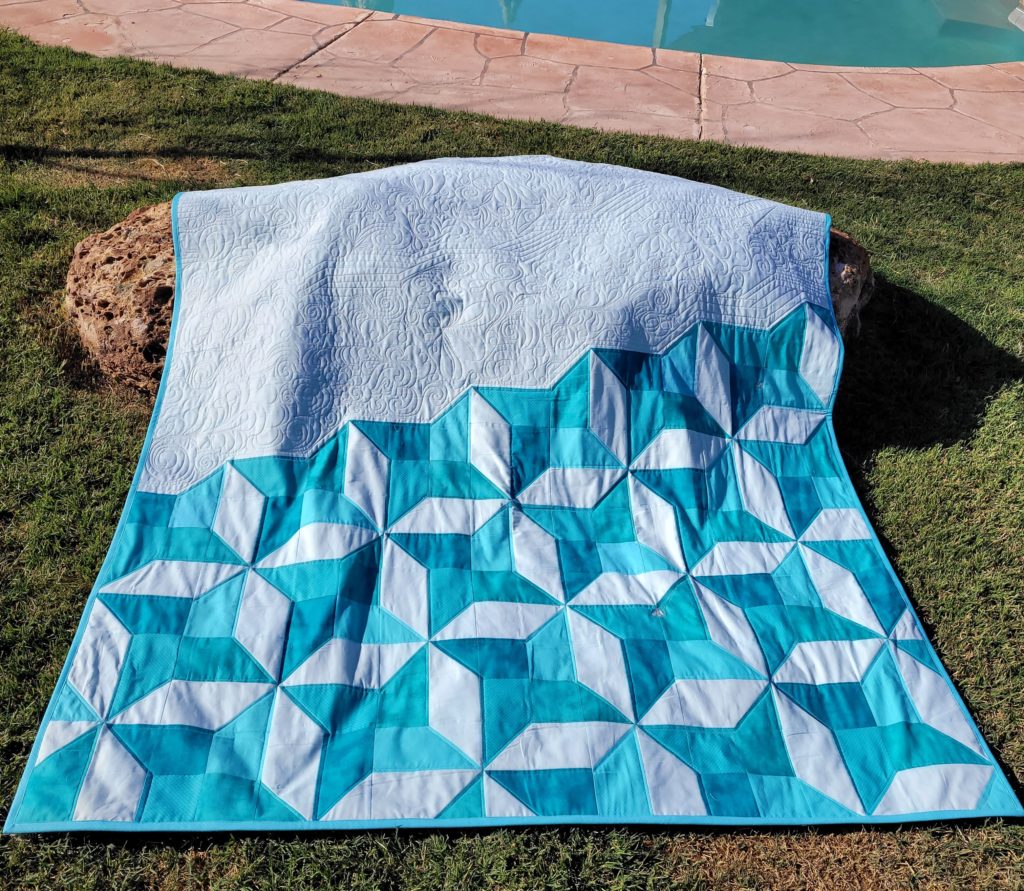 You can find all these Riley Blake Basics at your favorite quilt shop!
Pick up your copy in my Etsy shop, here. You can also find more inspiration and color ways under the #NinjaStarsQuilt or on my Instagram @jennaluedeckedesign.
Happy Sewing Friends!