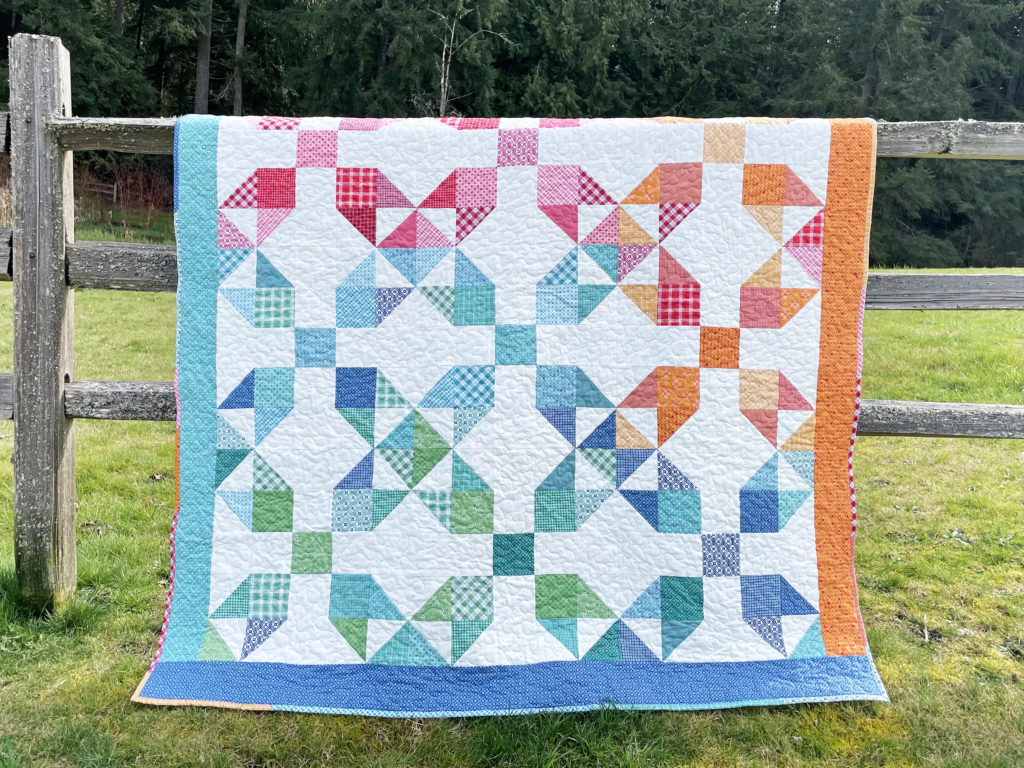 Hi Quilty Friends! I'm Melanie Call from A Bit of Scrap Stuff (Blog) (Instagram) and I'm excited to share my Firework Fizz Quilt with Bee Plaids designed by Lori Holt for Riley Blake Designs. I just love this bright, fun, and scrappy version. Firework Fizz Quilt – Bee Plaids can be made with fat quarters or (1) 10″ stacker.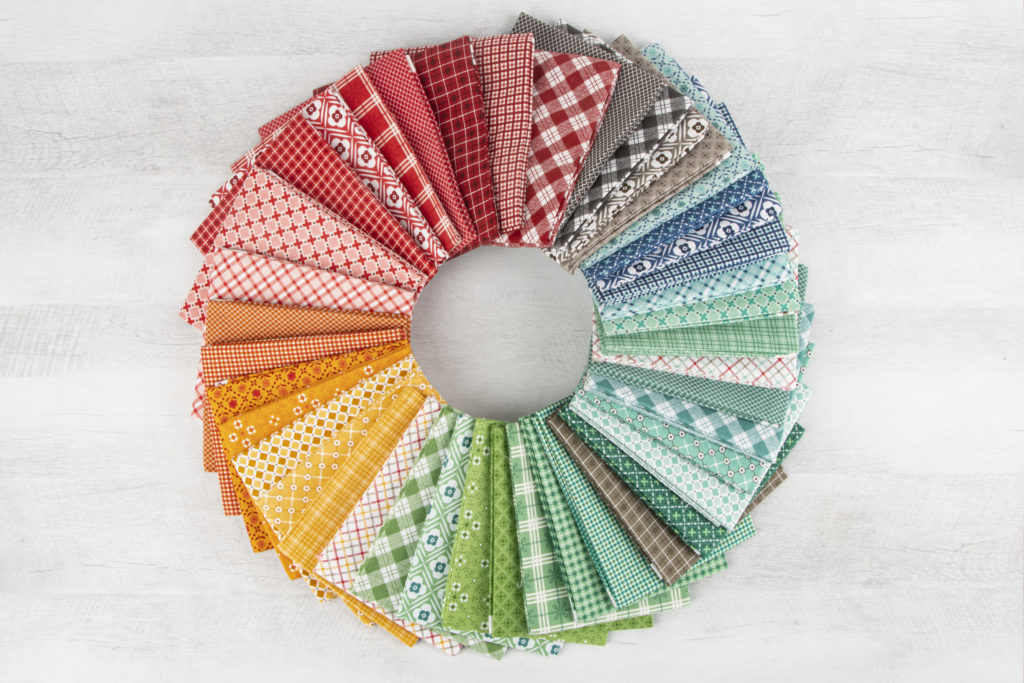 I absolutely LOVE all the happy and cheerful prints! Plus I recognize a few of my favorite Lori Holt prints that are introduced in new colors – yay! I'm SEW glad Bee Plaids is a Riley Blake Designs Basic so I can keep ordering my favorite prints!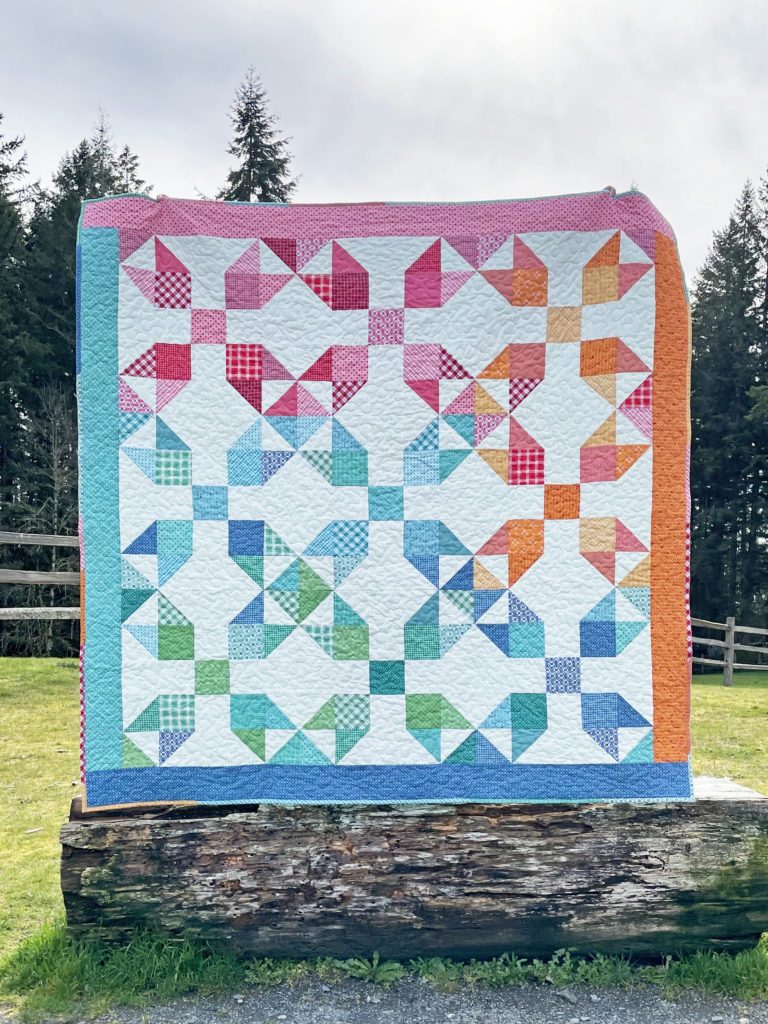 The original Firework Fizz Quilt pattern uses 9 fat quarters, but as I couldn't decide on just 9 Bee Plaid Prints …. I updated the pattern for a scrappy version! For the scrappy Firework Fizz version – you can use (1) Bee Plaid 10″ stacker. The 10″ Stacker is one of my favorite precuts as I am able to receive at least (1) print of the entire collection at a more affordable price!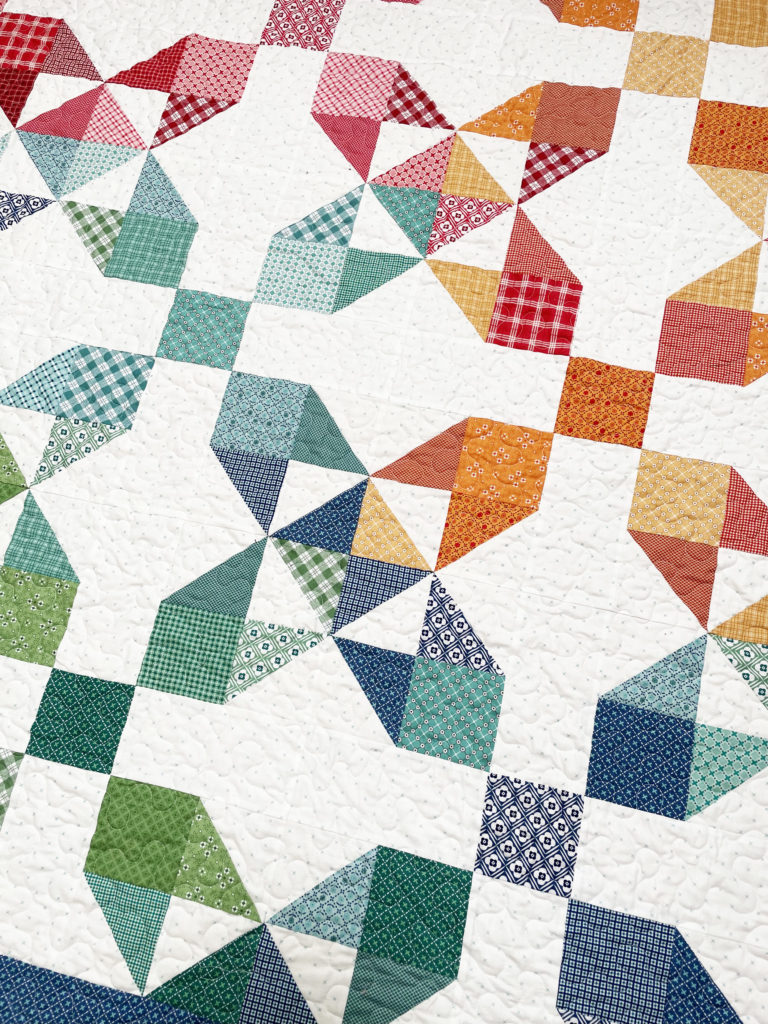 Did you notice the secondary block pattern that appears? I love the movement that is created in the quilt!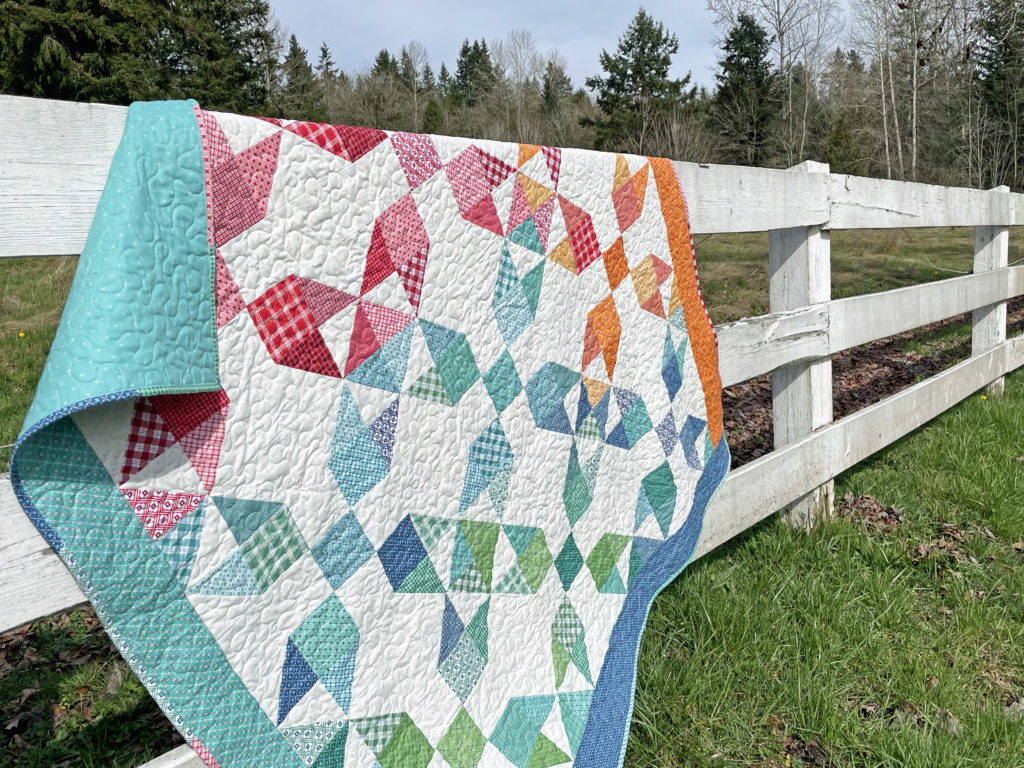 Firework Fizz Quilt Supplies – Bee Plaids 68.5″ x 68.5″
(1) 10″ Stacker – Bee Plaids -designed by Lori Holt
3.25 yards Background Fabric – Bee Cross Stitch on Cloud Cottage – designed by Lori Holt
(4) 1/4 yard prints for Scrappy Outer Border – Bee Plaids -designed by Lori Holt
0.625 yard Binding – Bee Plaids -designed by Lori Holt
4.25 yards Backing – Bee Cross Stitch Cottage – designed by Lori Holt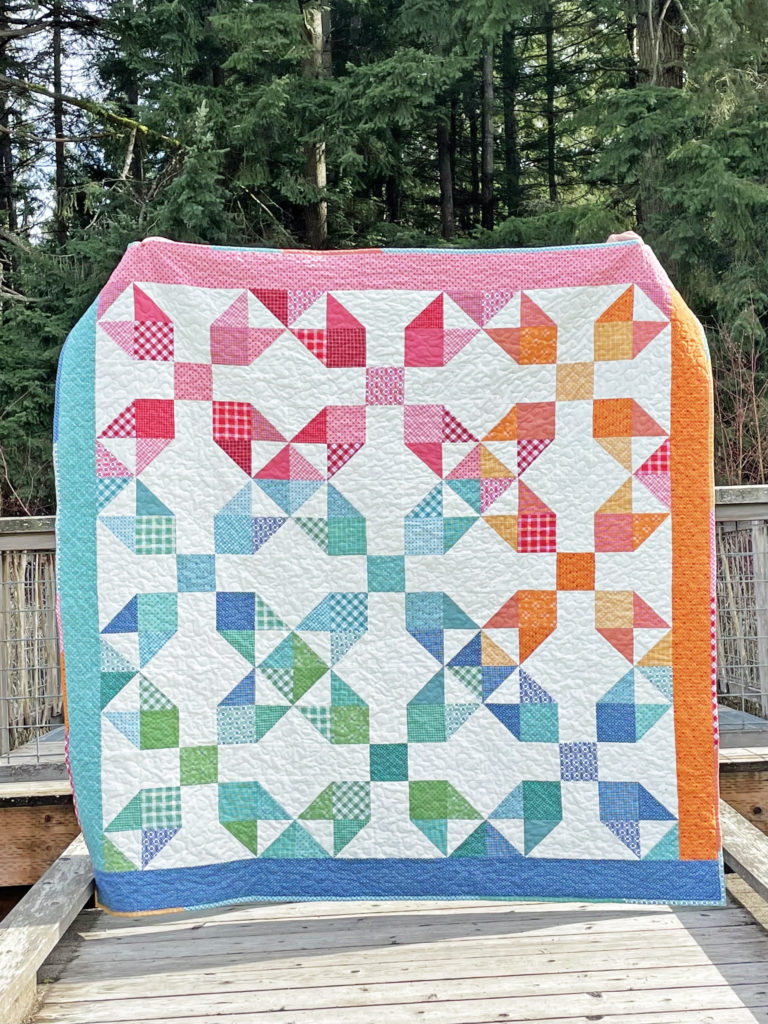 I chose to add a scrappy outer border as it would be more fun with the quilt design. I matched the colors of the outer border with the rainbow arrangement of the blocks. The scrappy binding was a fun addition as I was able to use my scraps as I sewed my quilt with yardage.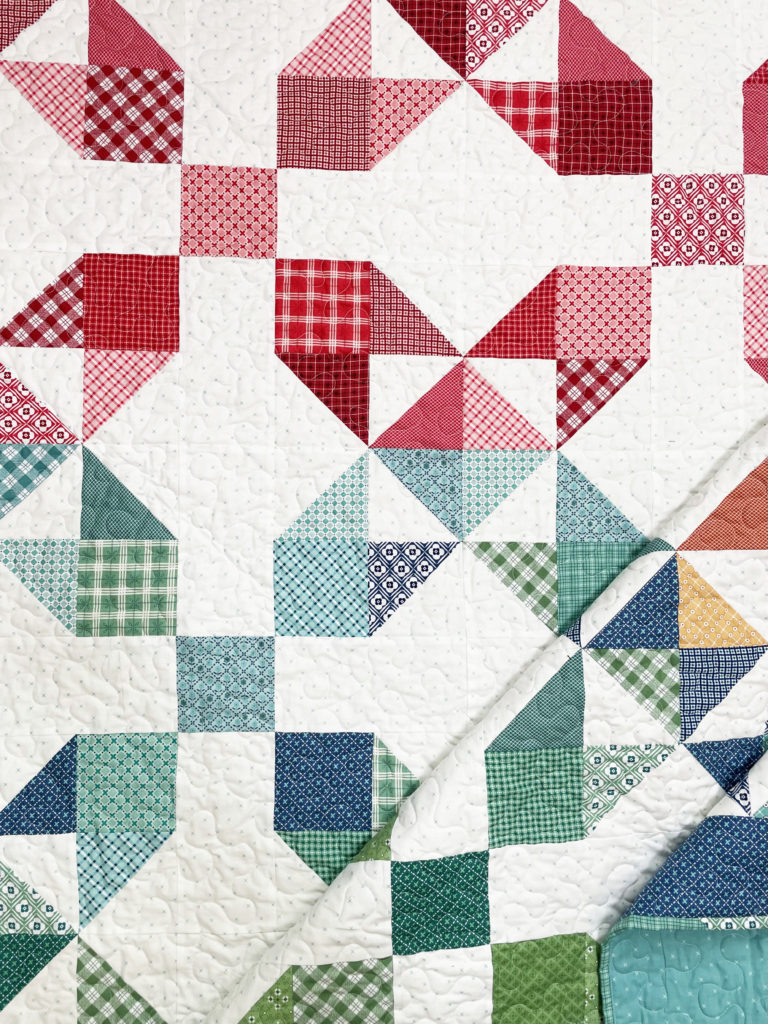 Half-square triangles Tips!
Each Firework Fizz block contains 12 half-square triangle blocks. I think the half-square triangle is one of the most versatile block/shape and I love a perfect one!
*Tip 1 – Make the half-square triangle block a bit larger and trim to size. I love the Bloc-Loc half-square triangle ruler for this method.
OR
*Tip 2 – Use the desired size of AccuQuilt GO! half-square triangle die. THIS is my favorite method as it is so quick, accurate, and no trimming needed!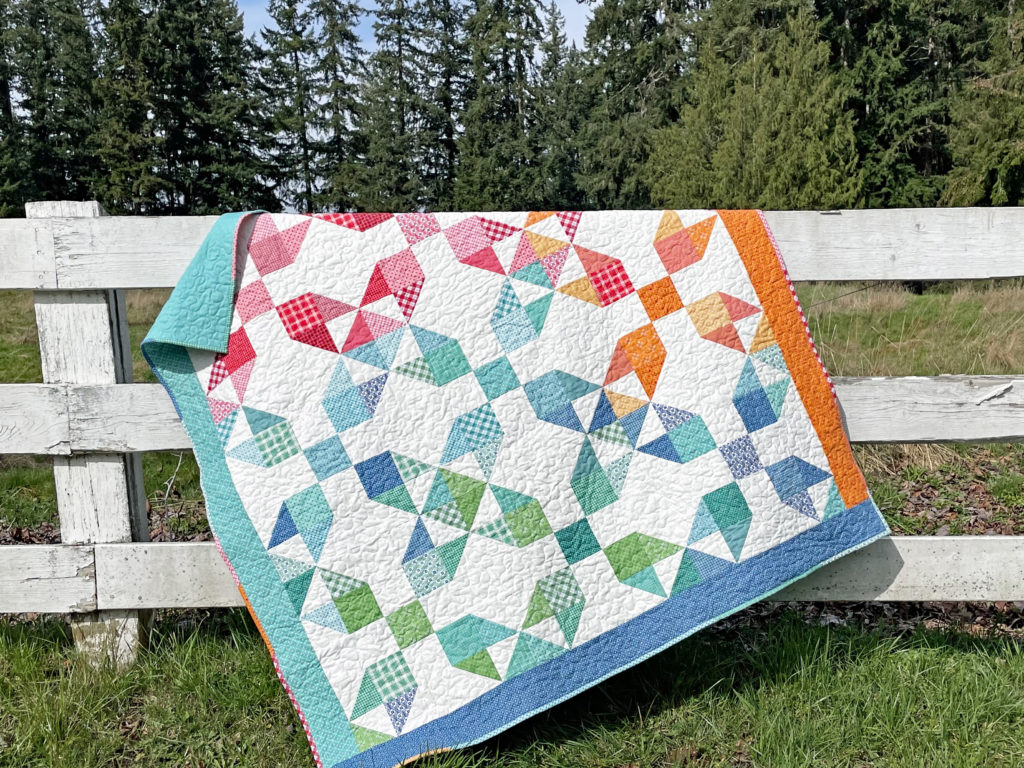 My Firework Fizz Quilt – Bee Plaids is ready for picnic and park season!!!! I can't wait to see what you create!
For more fun with fabric, be to sure follow me:
Have fun quilting!
Melanie Call