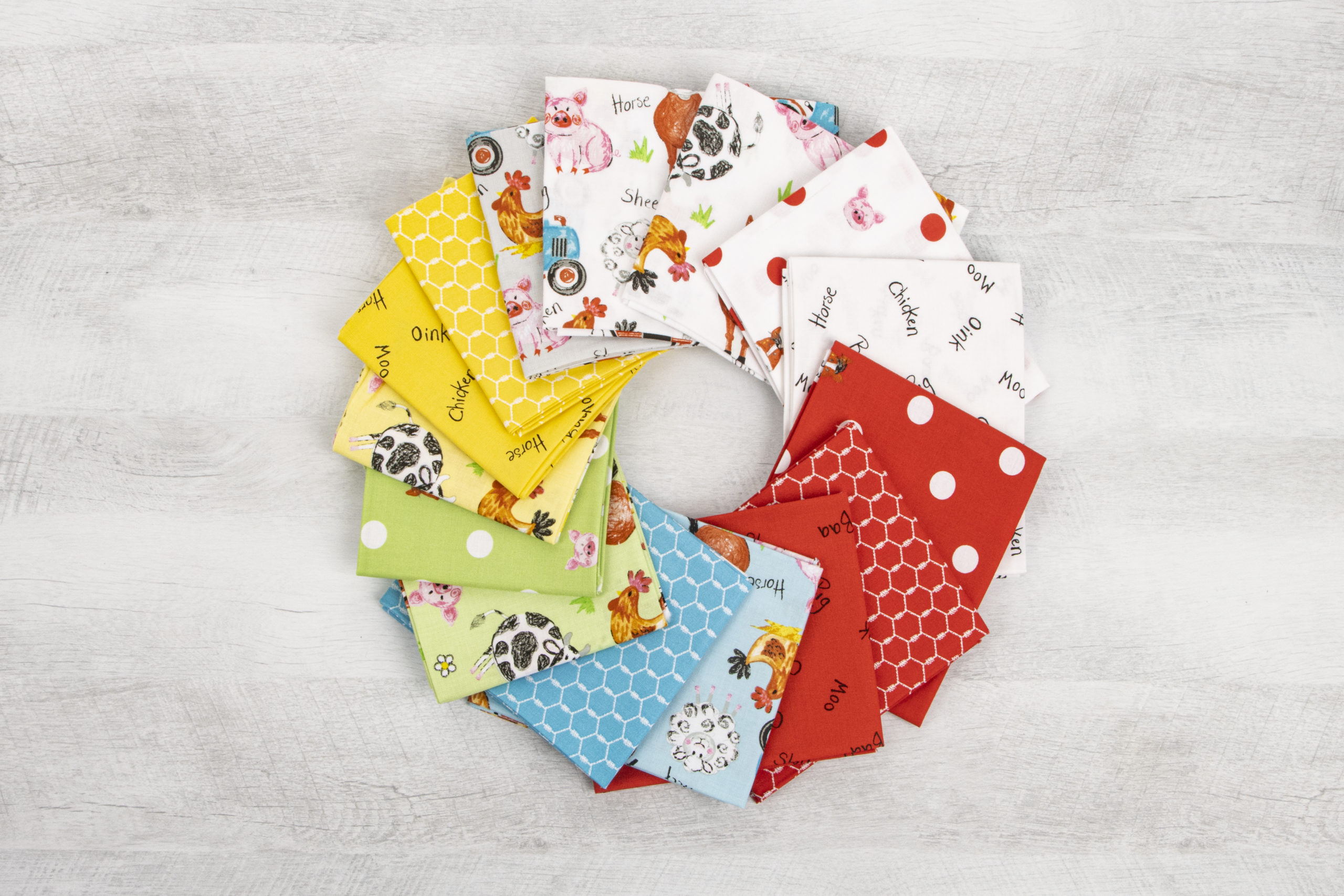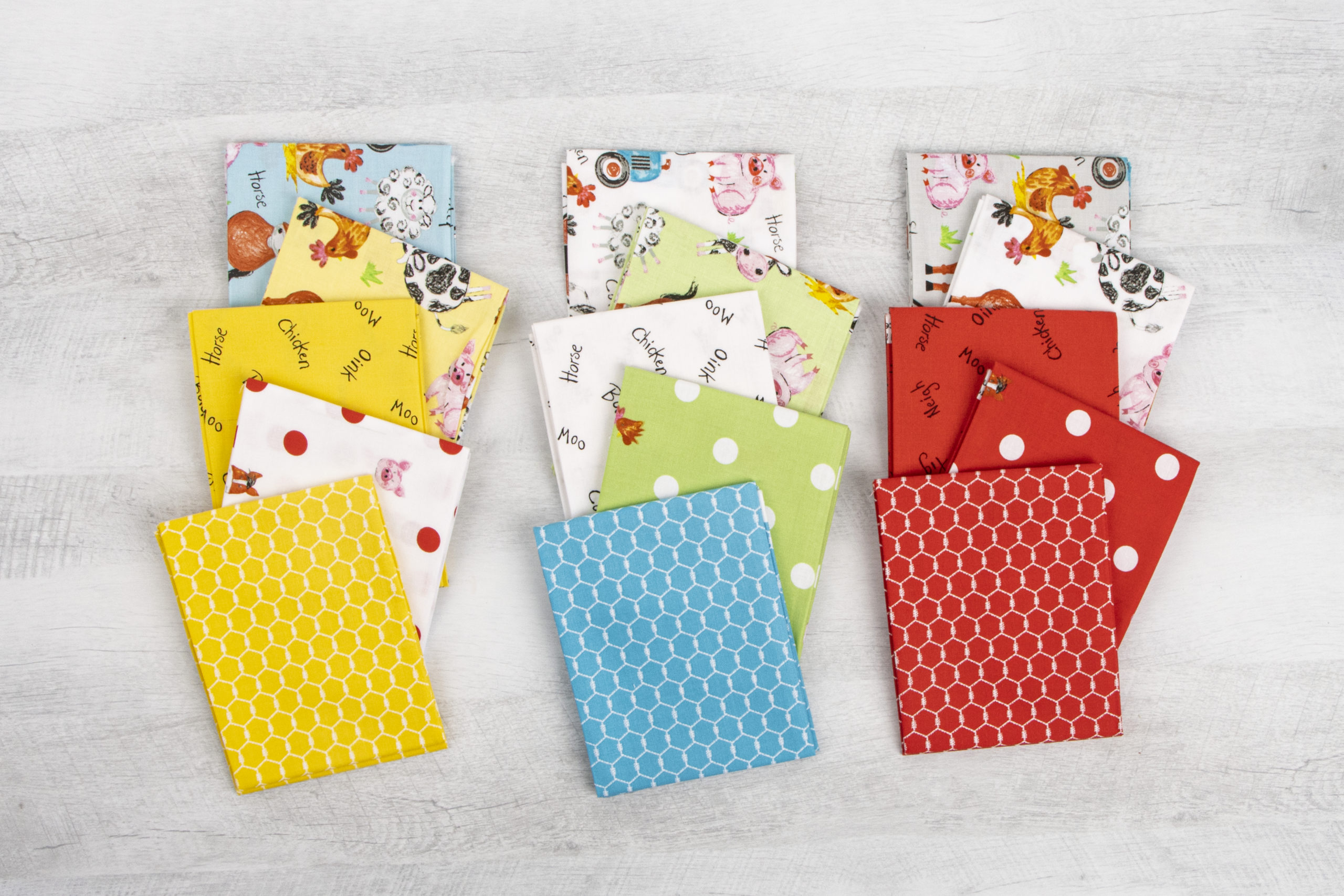 Cluck-clucking their way into our hearts, is the cutest farm animals from our newest Crayola®  licensed collection, Coloring on the Farm. This collection features the most adorable crayon-colored farm animals and coordinating prints. Check out the Coloring on the Farm quilt panel kit too!
Whether it's providing tools to put a purple octopus on the moon, or enabling teachers to bring arts-infused learning into the classroom, Crayola®  is passionate about helping parents and educators raise creatively alive children who we believe will grow to be inspired, original adults. They've inspired artistic creativity in children for more than 100 years – since the first box of Crayola®  crayons rolled off the assembly line in 1903, The company began when cousins Edwin Binney and C. Harold Smith took over Edwin's father's pigment business in 1885. Early products included red oxide pigment used as barn paint and carbon black used in car tires.
After noticing a need for safe, high quality, affordable wax crayons, in 1903, Crayola®  produced the first box of eight crayons and sold them for 5 cents. Since then, the Crayola®  brand has grown into a portfolio of innovative art tools, crafting activities, and creative toys that give kids the power to express all that inspires them as they explore, discover, play, pretend, and dream.
We are thrilled to continue to bring this legacy into fabric. We hope you love Coloring on the Farm as much as we do!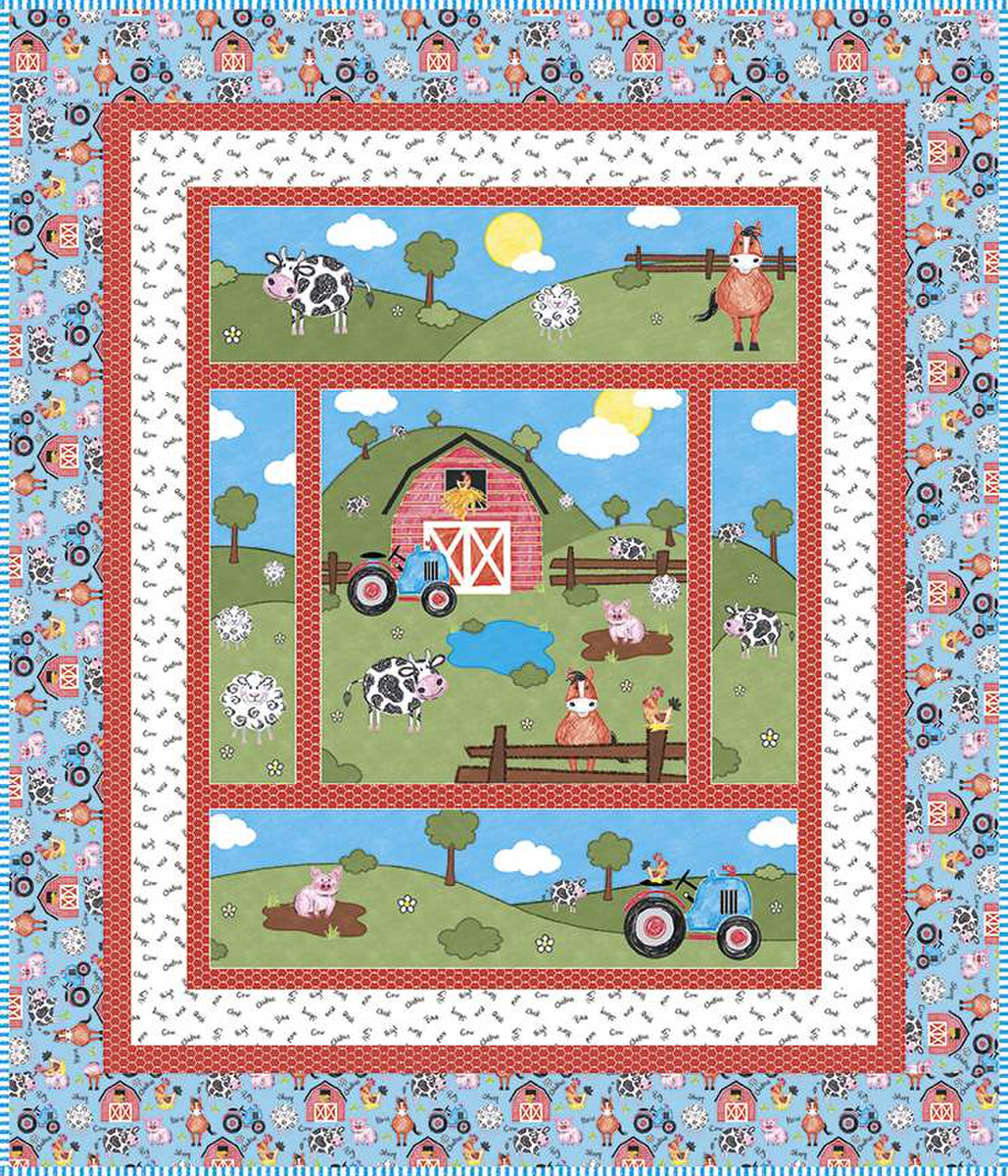 We have a darling boxed quilt kit coming with this collection! This exclusive kit is currently expected to arrive in August 2022. Look how darling the box is!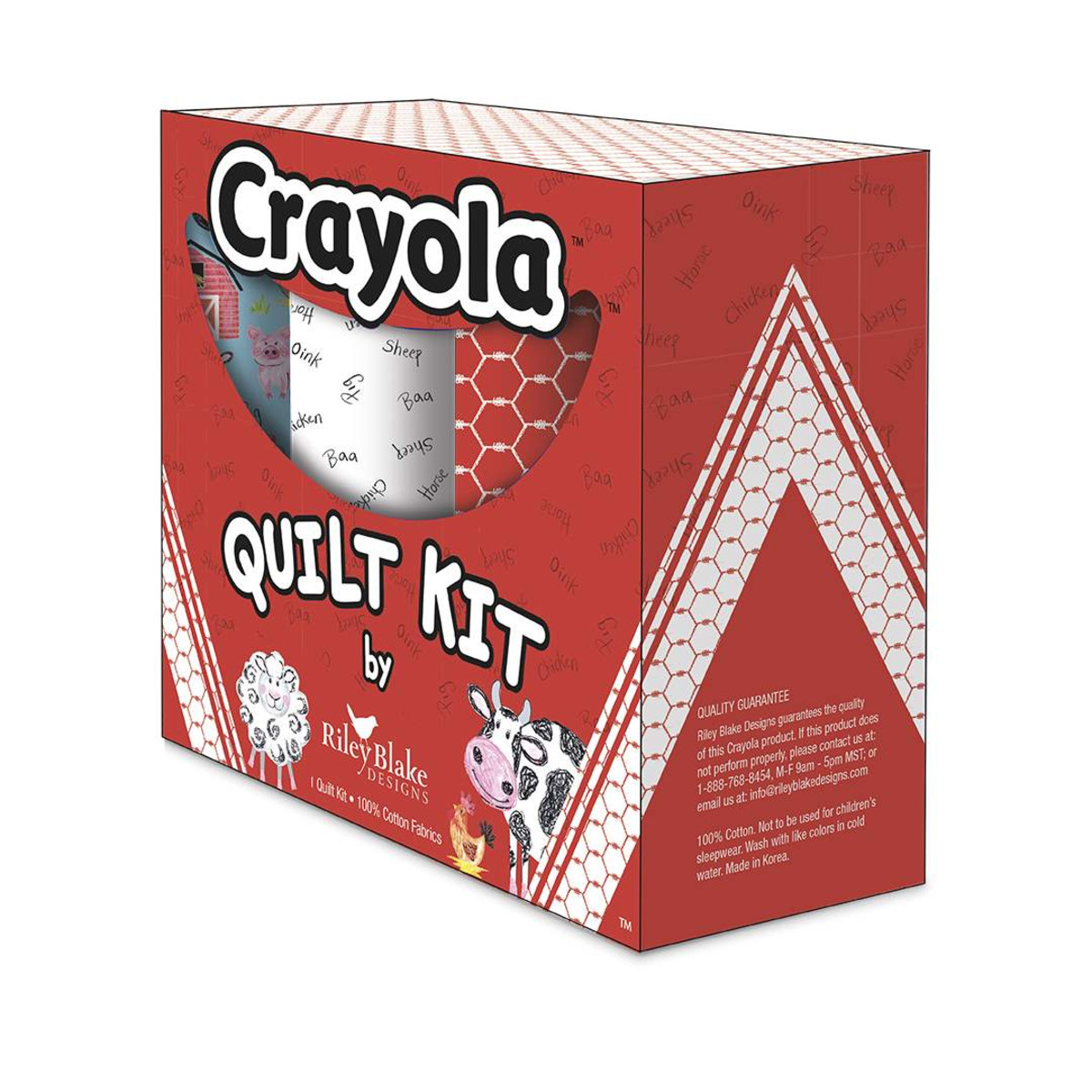 We are expecting Coloring on the Farm to arrive in July 2022! Already dreaming of what you'll create with it? Be sure to check with your favorite local or online quilt shop to see if they will be stocking this collection! Are you a shop owner? Coloring on the Farm is available for wholesale orders now!
---