When it comes to giving gifts for babies or toddlers, you just can't go wrong with a cute, handmade play quilt! They come together in a flash, usually you can use fabric from your stash, and they make such thoughtful and unique gifts. The best part? Today we are sharing some baby quilts that you can whip up in an afternoon!
Last week I remembered that our sweet neighbor friend was turning 1. With just one day before her birthday I didn't have a ton of time to make a complex project but with a quick glance at my stash, I knew I already had a good selection of fabrics to work with. I found a fabulous free tutorial and finished the quilt top in a single afternoon and the rest of the quilting that evening. Et Voilà!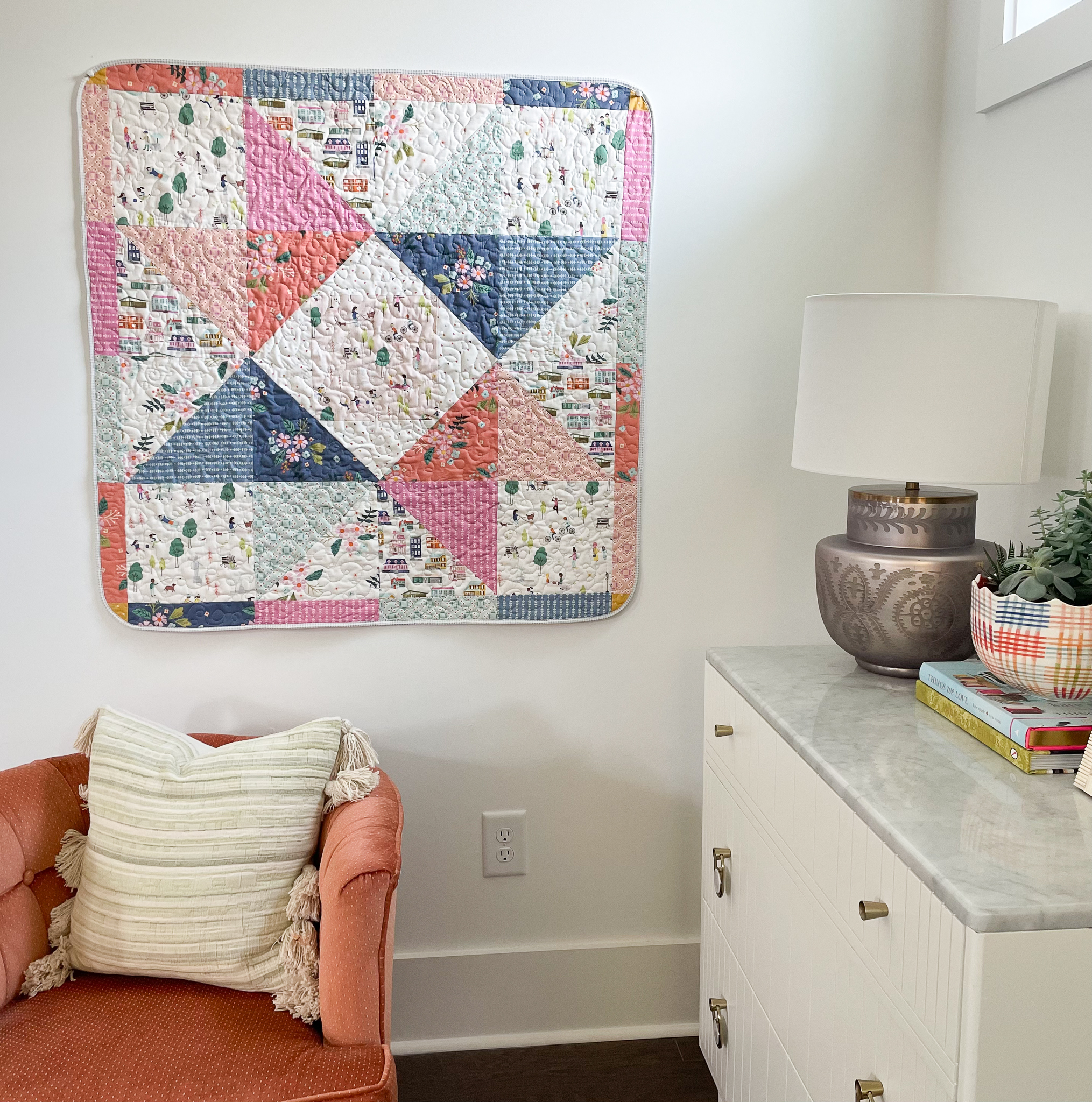 Isn't that sweet? For the top I used prints from Community by Citrus & Mint Designs. You can find this fabric in shops now! I always keep some larger cuts of RBD Basics on hand for easy backing and binding. I used Blossom in Salmon for the backing and Kisses in Silver Sparkle for the binding.
I decided to do a very quick meandering squiggly loop since I am still a beginner when it comes to machine quilting. I love the texture the quilting adds to the design! For a final special touch I rounded the corners. Tip – if you choose to do rounded corners make sure you do your binding on the bias so that it stretches more easily around the curve.
No gift wrap? No problem! Roll up that quilt, tie it with a leftover scrap and you're good to go!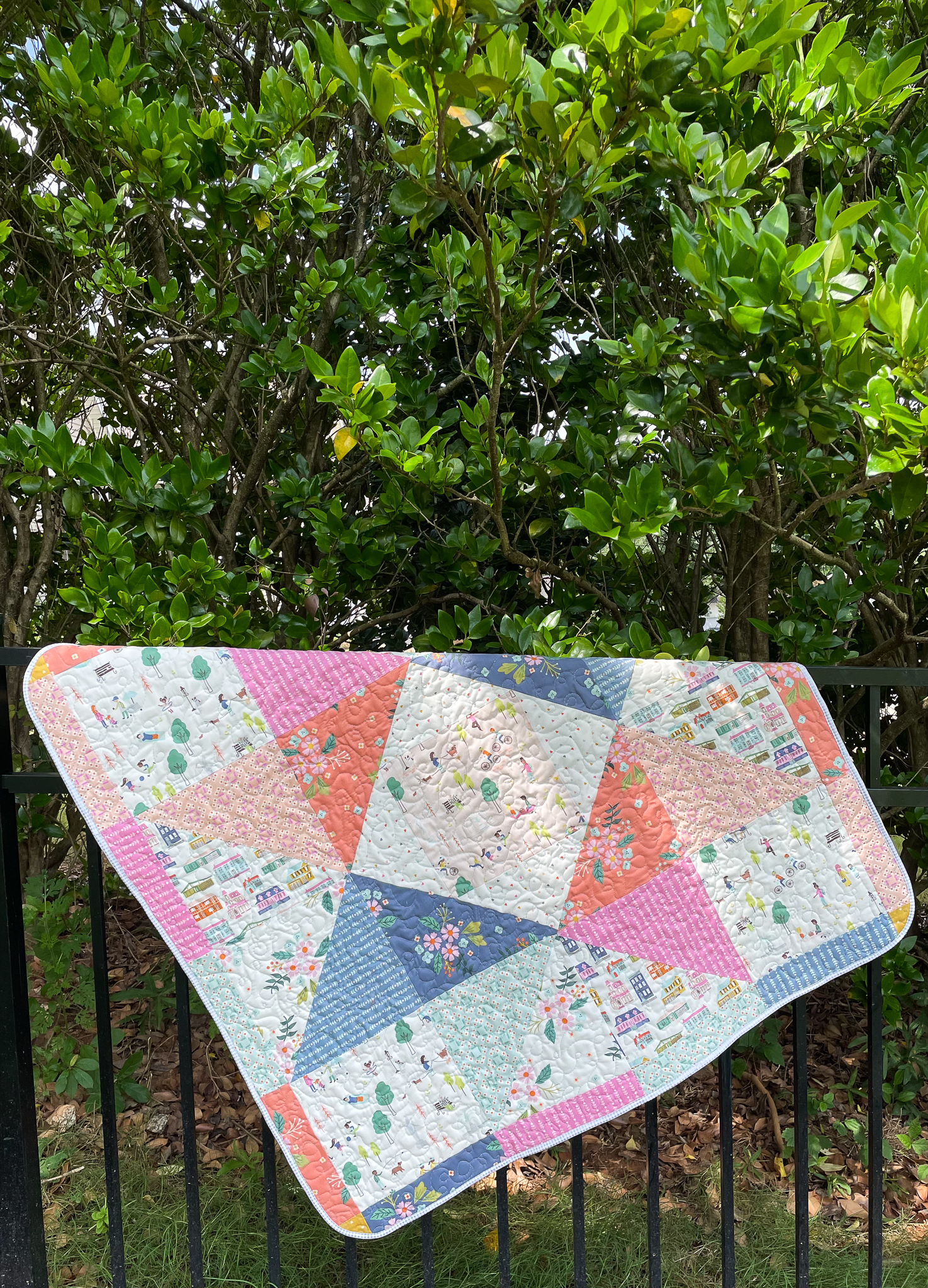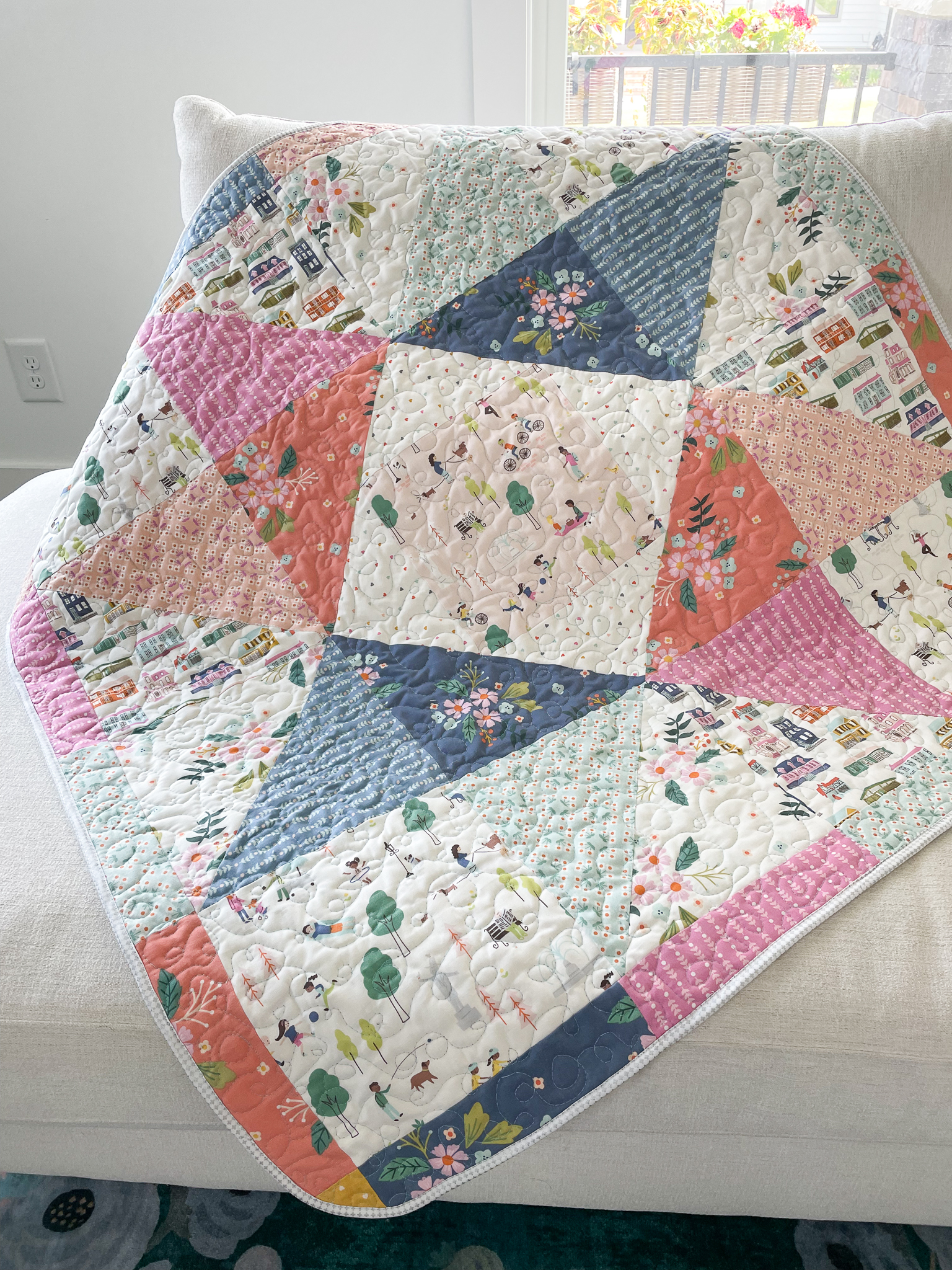 These blocks use larger pieces which is a perfect way to show off the fabric and ensure a quick finish!
Are you feeling inspired? Scroll on for a few of our favorite quick and easy baby quilt FREE tutorials, beginning with the pattern I used for the quilt above by Diary of a Quilter!
---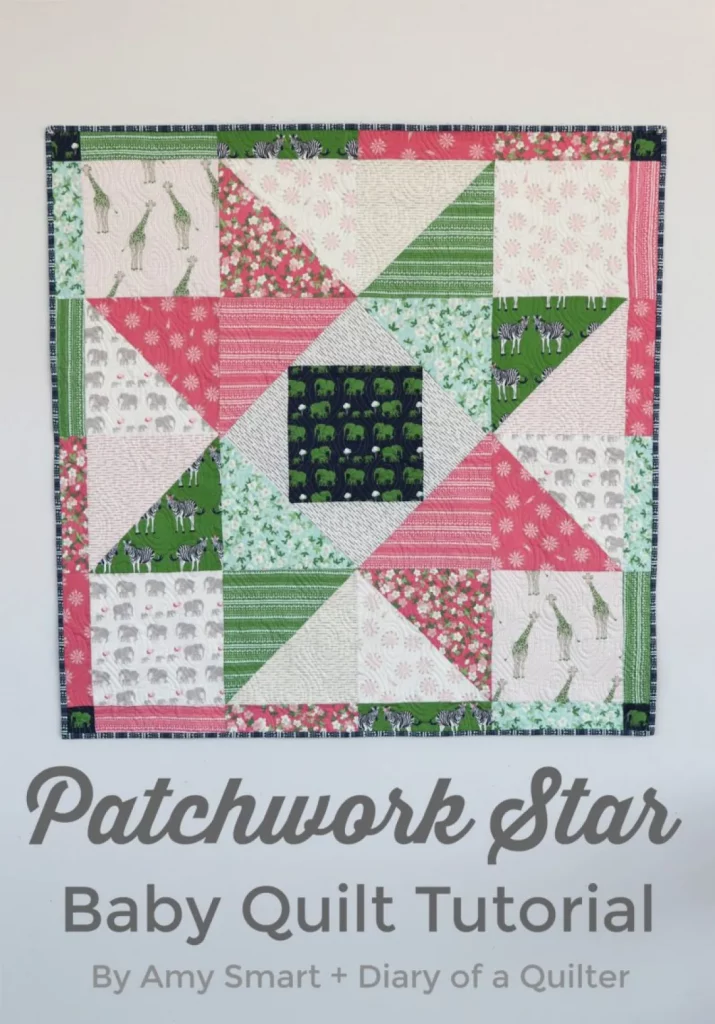 Patchwork Star
By Diary of a Quilter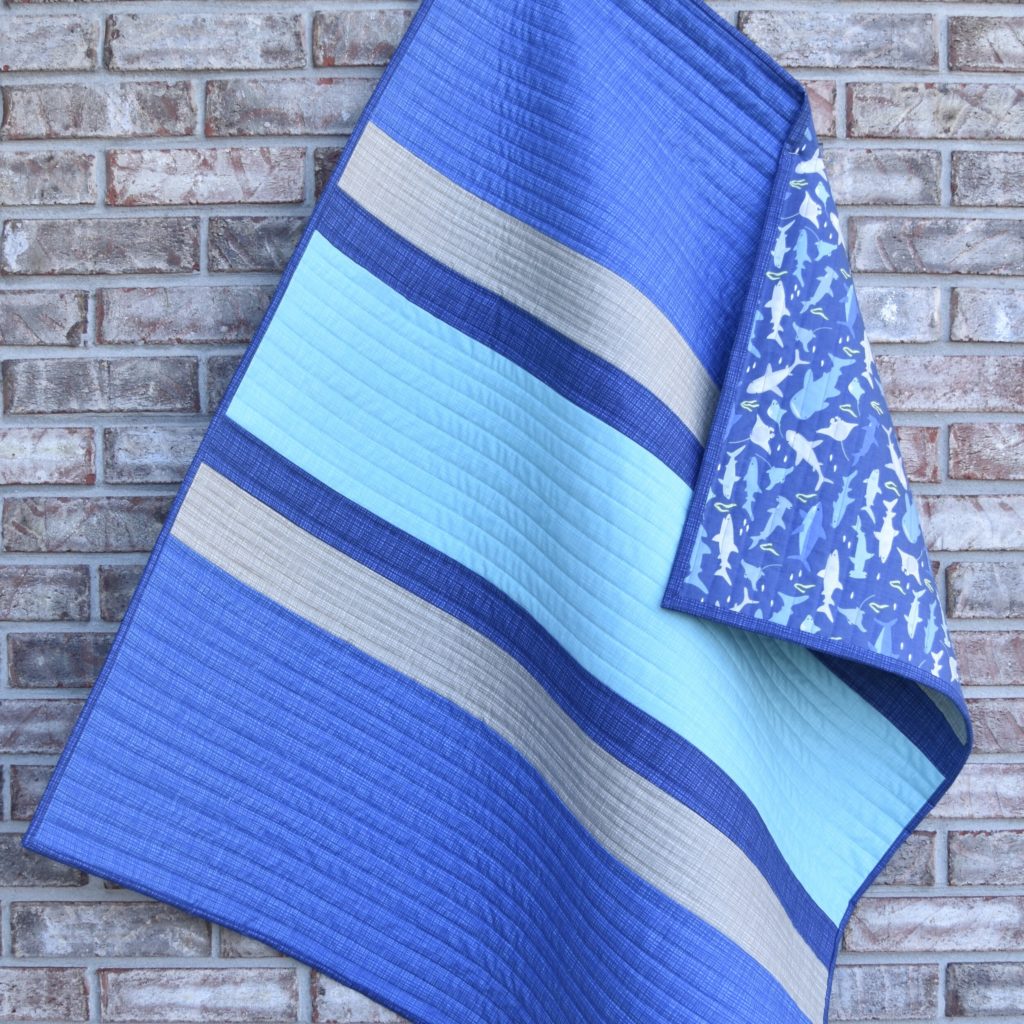 Simple Stripes
By Material Girl Quilts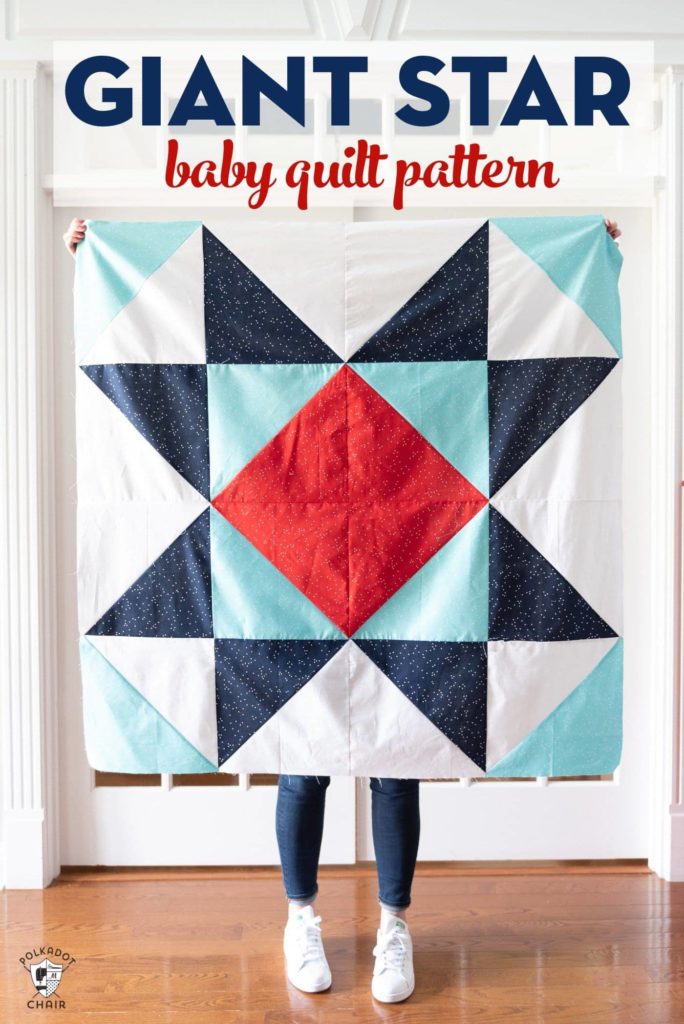 Giant Star
By Polkadot Chair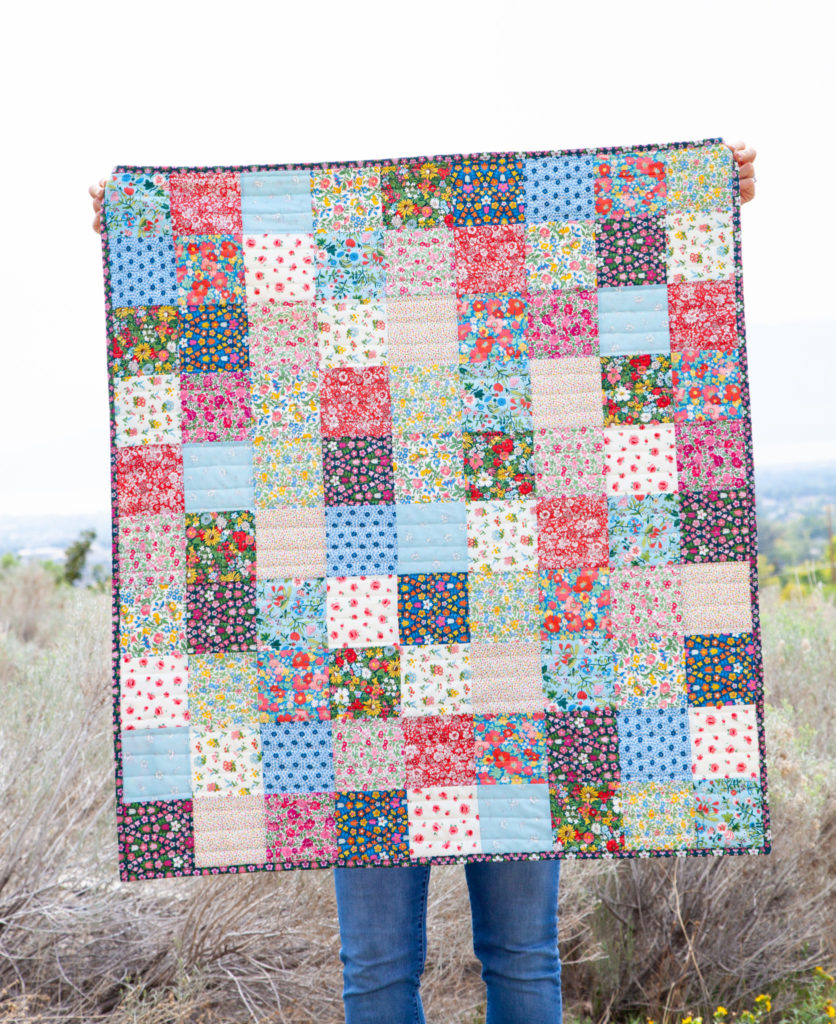 Precut Friendly
Patchwork
From the RBD Blog!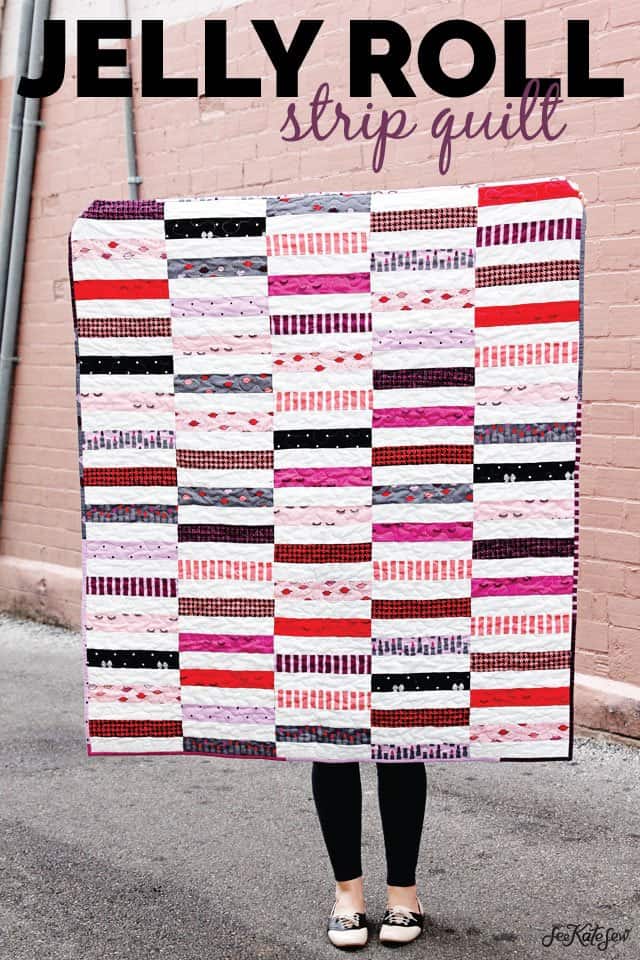 Jelly Roll
Strip Quilt
By See Kate Sew. Customize this to be as large or as small as you wish!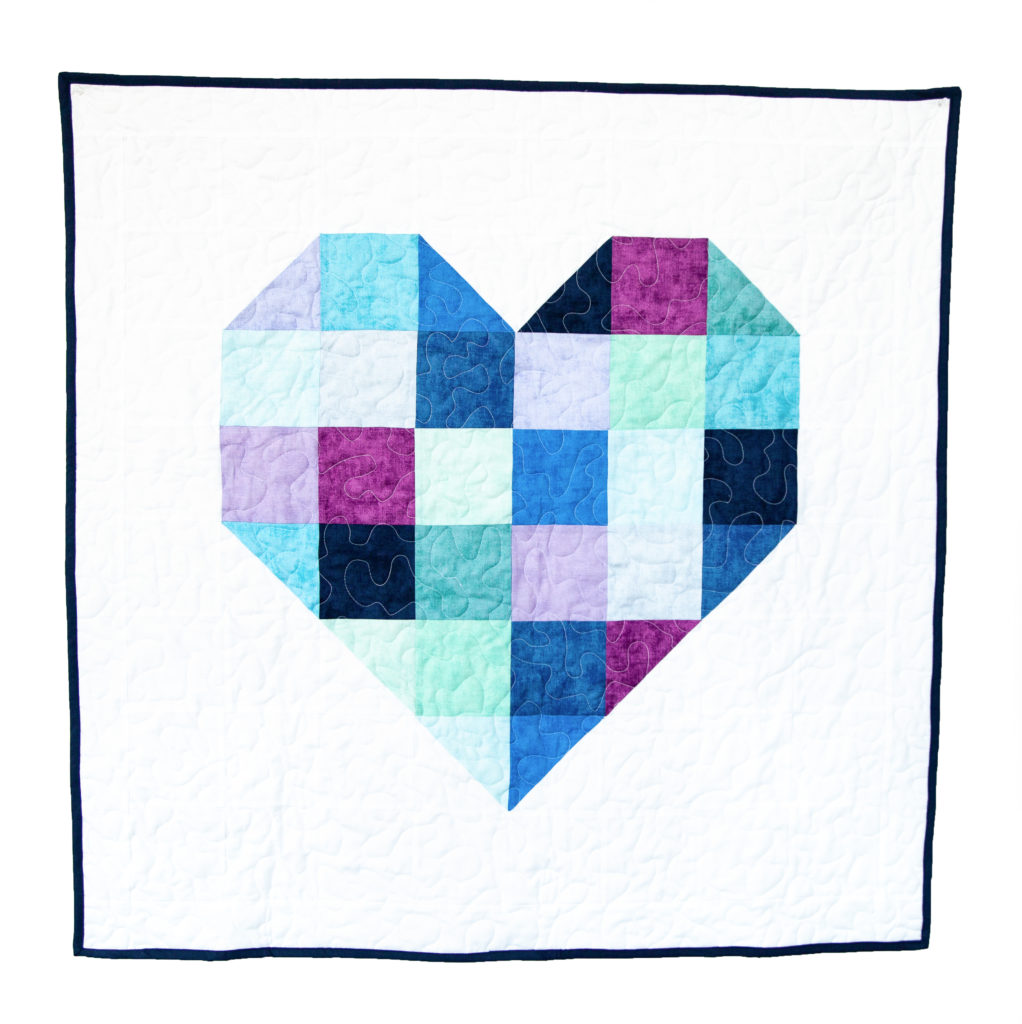 Modern Heart
From the RBD Blog!
---
Be sure to save this post for the future when you inevitably need to make a last-minute project. Happy sewing!