Dodge fabric is here and it is totally awesome! The digitally printed fabric features classic cars in vivid detail. Take a stroll down memory lane with the Dodge Charger, Challenger, Super Bee, and Dart!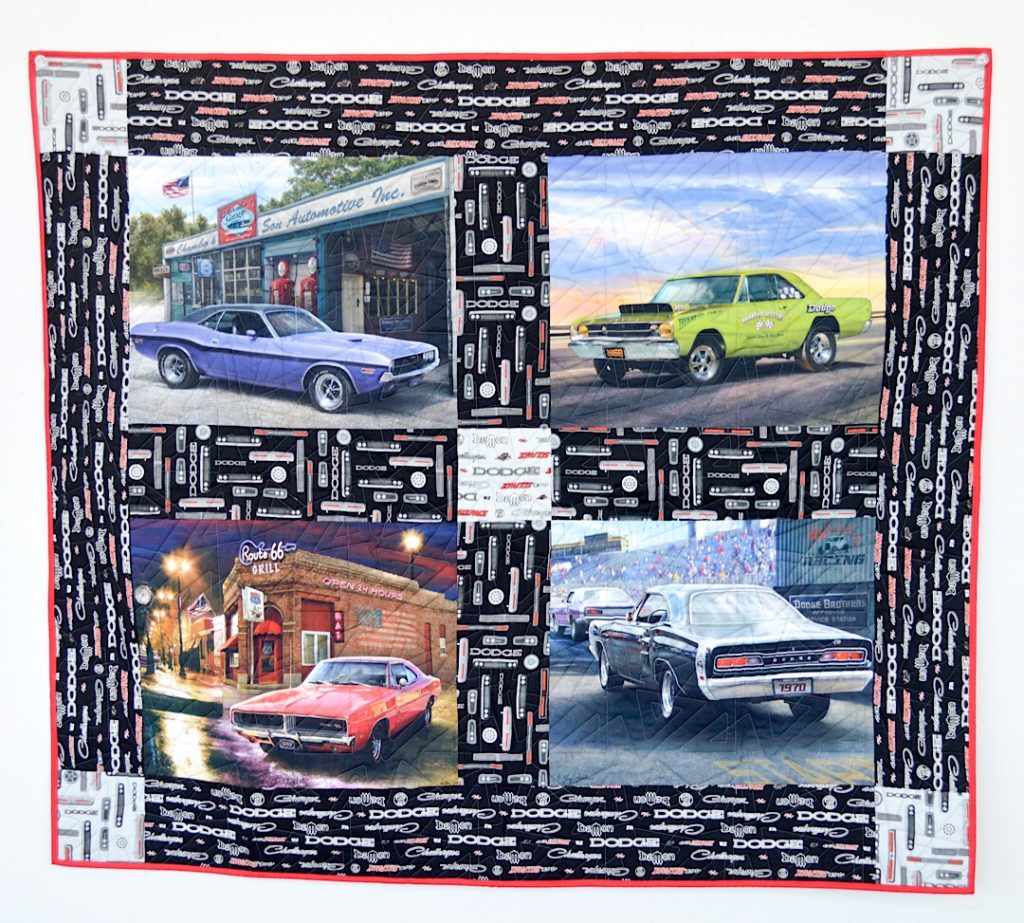 This fun throw size quilt was made with the Dodge Pillow Panel. We simply cut the panel into four pieces, added sashing and posts, add a border, and there you have it!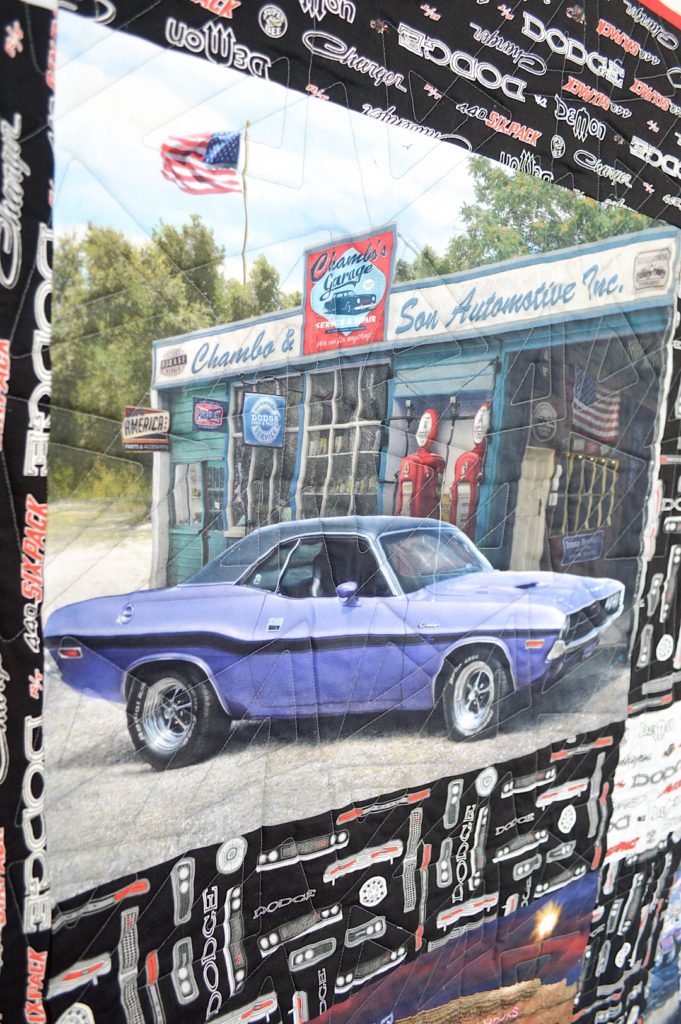 The sashings  were made with the Black Dodge Lights fabric. The border was made with the Black Dodge Logos print, and the posts were made using the White Dodge Logos print.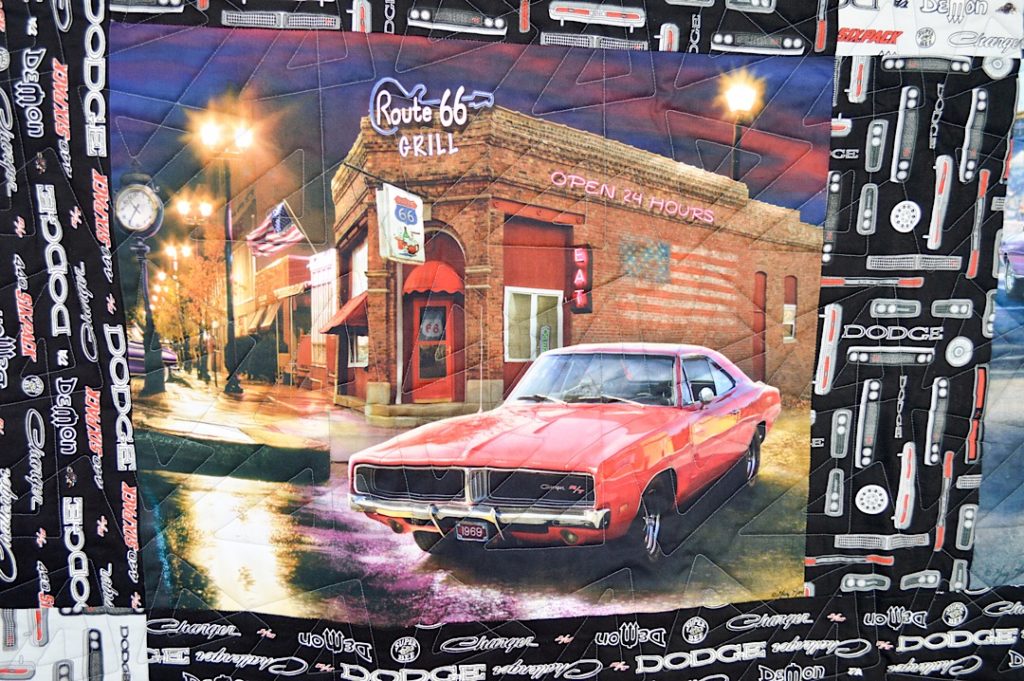 Don't you just love the detail? This can only be achieved through the digital printing process, which allows for greater use of color that traditional printing techniques are capable of.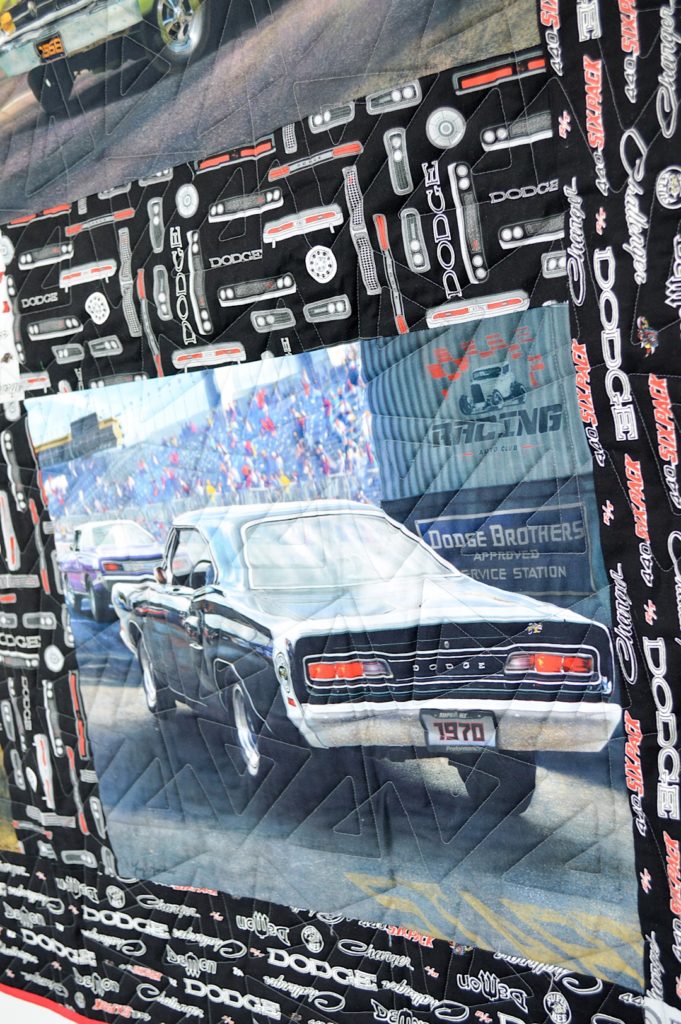 The geometric quilting adds a fun touch!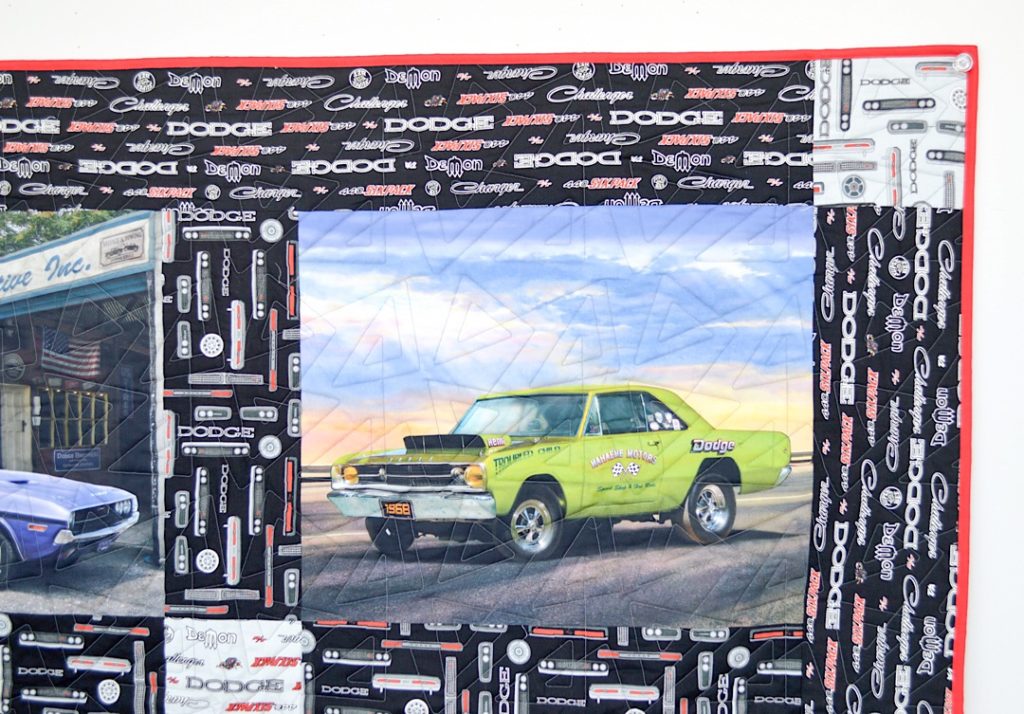 A bright red Confetti Cotton border provides a nice frame that pulls out the red in the smashing and border prints. You can find a great tutorial for adding sashing and posts to your quilt HERE.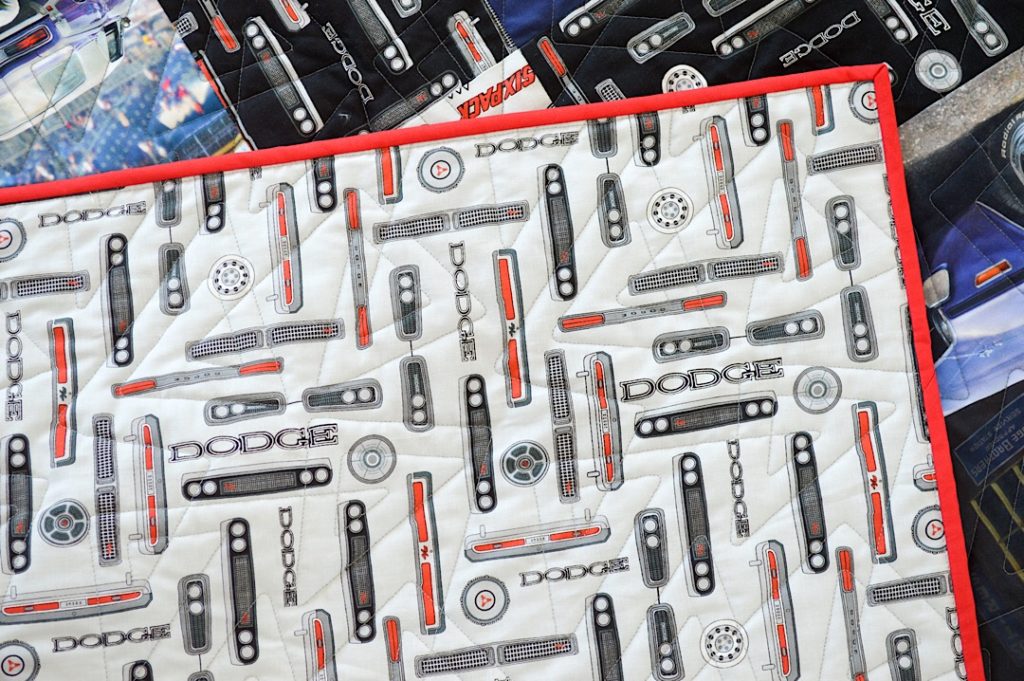 The quilt back is more of the White Dodge Lights.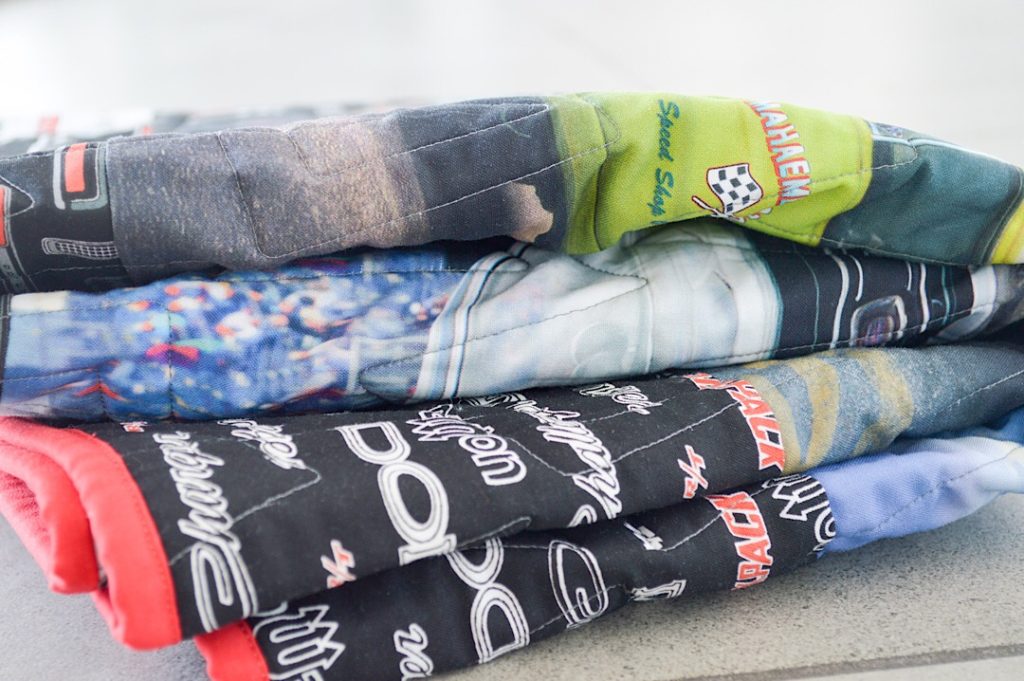 View the complete Dodge fabric collection HERE. Dodge is available now at your local and online quilt shops.
Happy Quilting!