Hello friends, it's Julia from Bayhill Studio. I am soooo excited to share this fun Saturday Duffle with you today!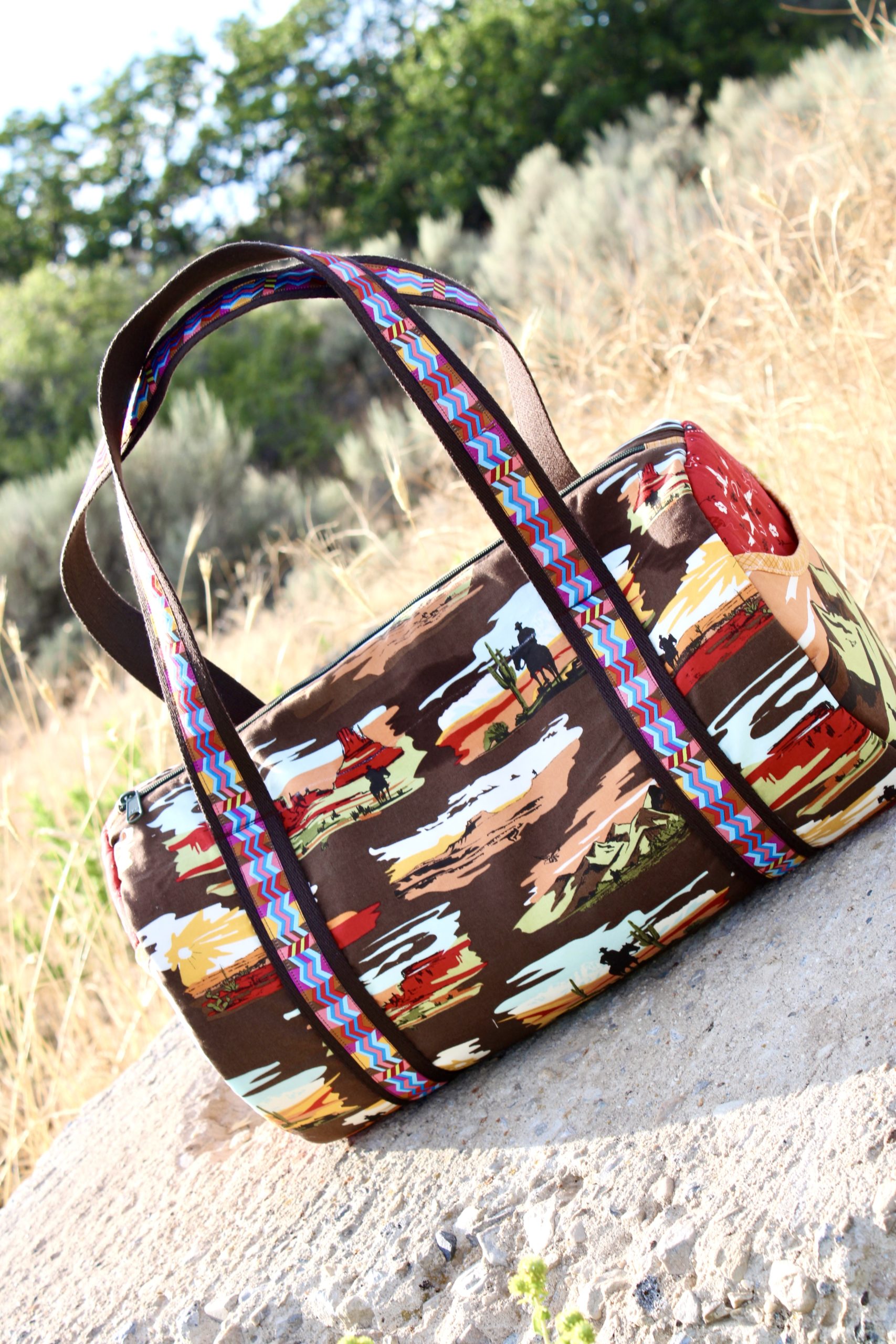 The Saturday Duffle Pattern is from Polka Dot Chair, and features sturdy Flex Foam interfacing, cotton webbing straps, and the coolest ever curved side pockets.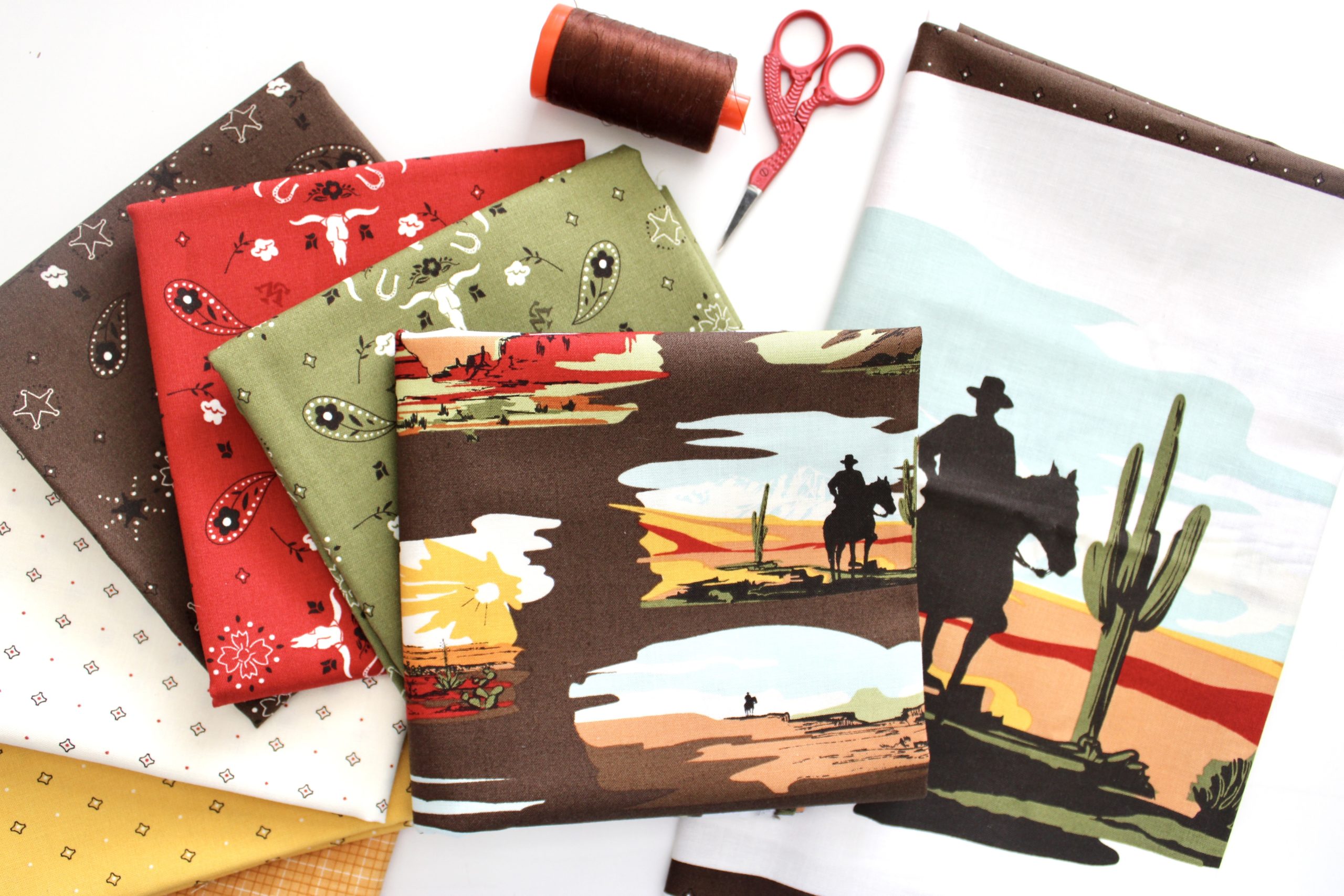 I used fabric from the Go West with John Wayne collection. I LOVE these fabrics! I have been putting together family history stories recently, and my family ties with the western U.S. run deep, so these fabrics really resonate with me. For this bag, I used the fabric panel to create the fun side pockets, and I used the Main print in brown for the body of the bag.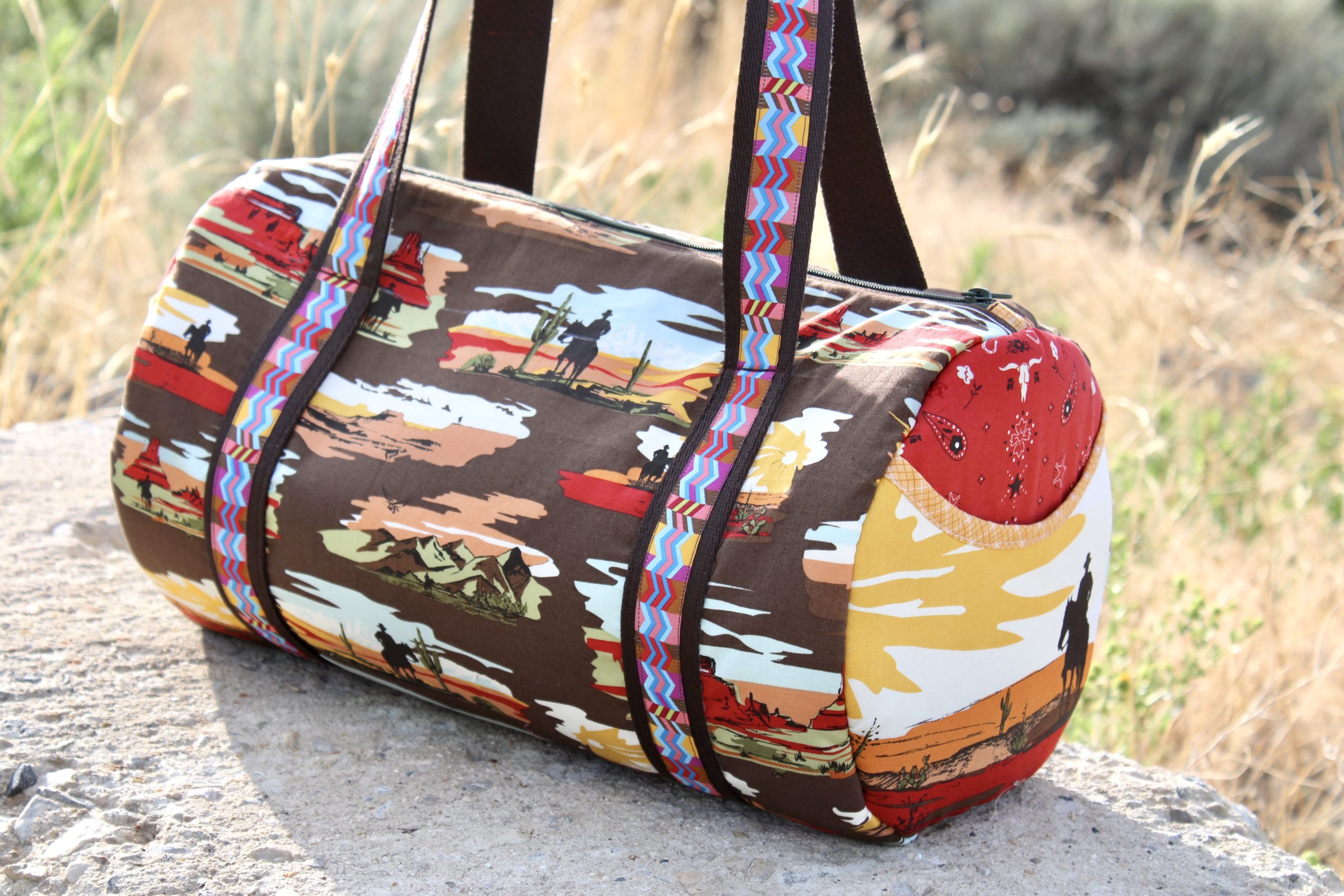 The main print features all of the scenes found in the fabric panel, just on a smaller scale.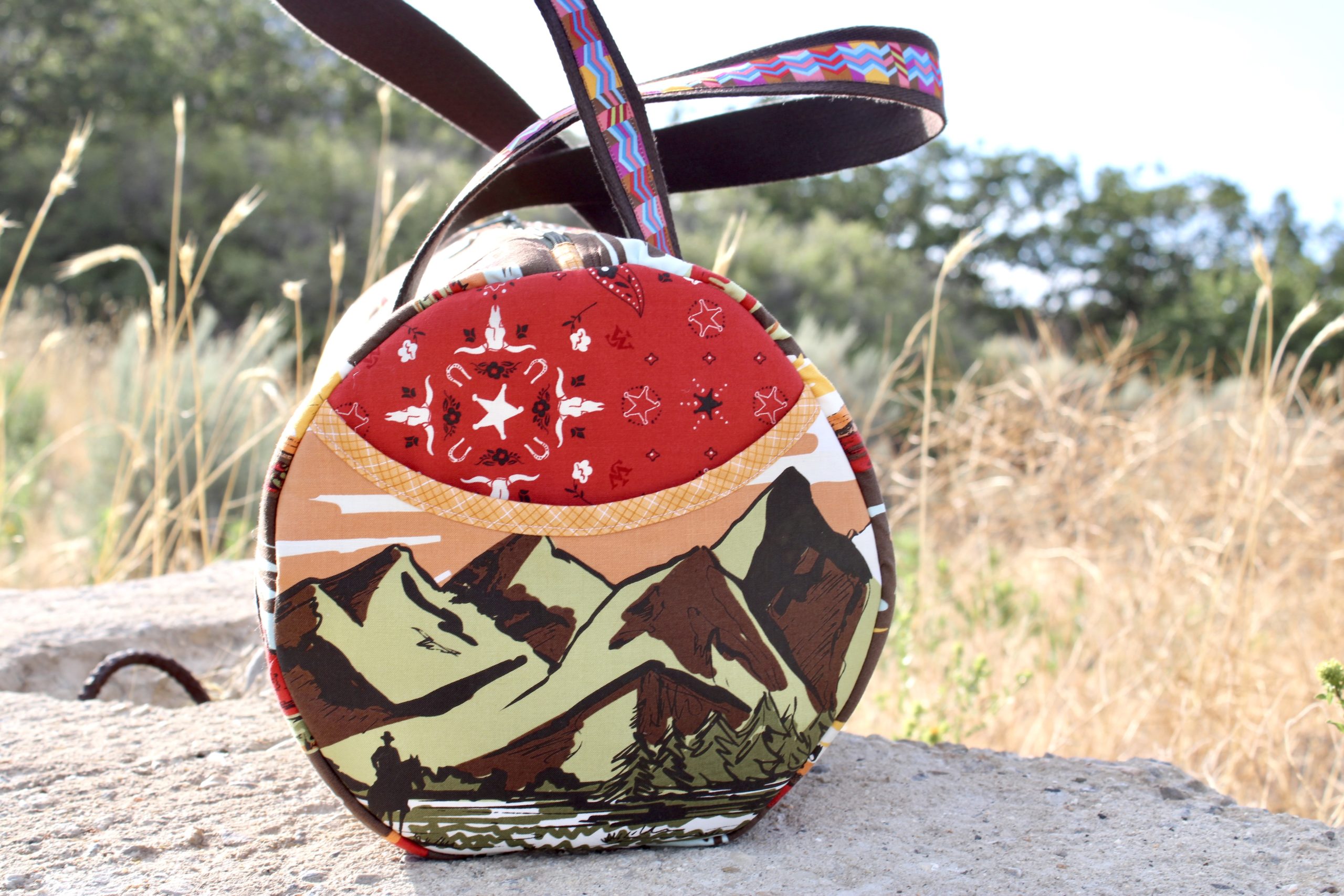 Here is one side pocket. I LOVE how these pockets turned out! This dreamy mountain scene comes from the fabric panel and was the perfect size for the side pocket.
I used the rust bandana print for the background fabric, which adds a fun color contrast.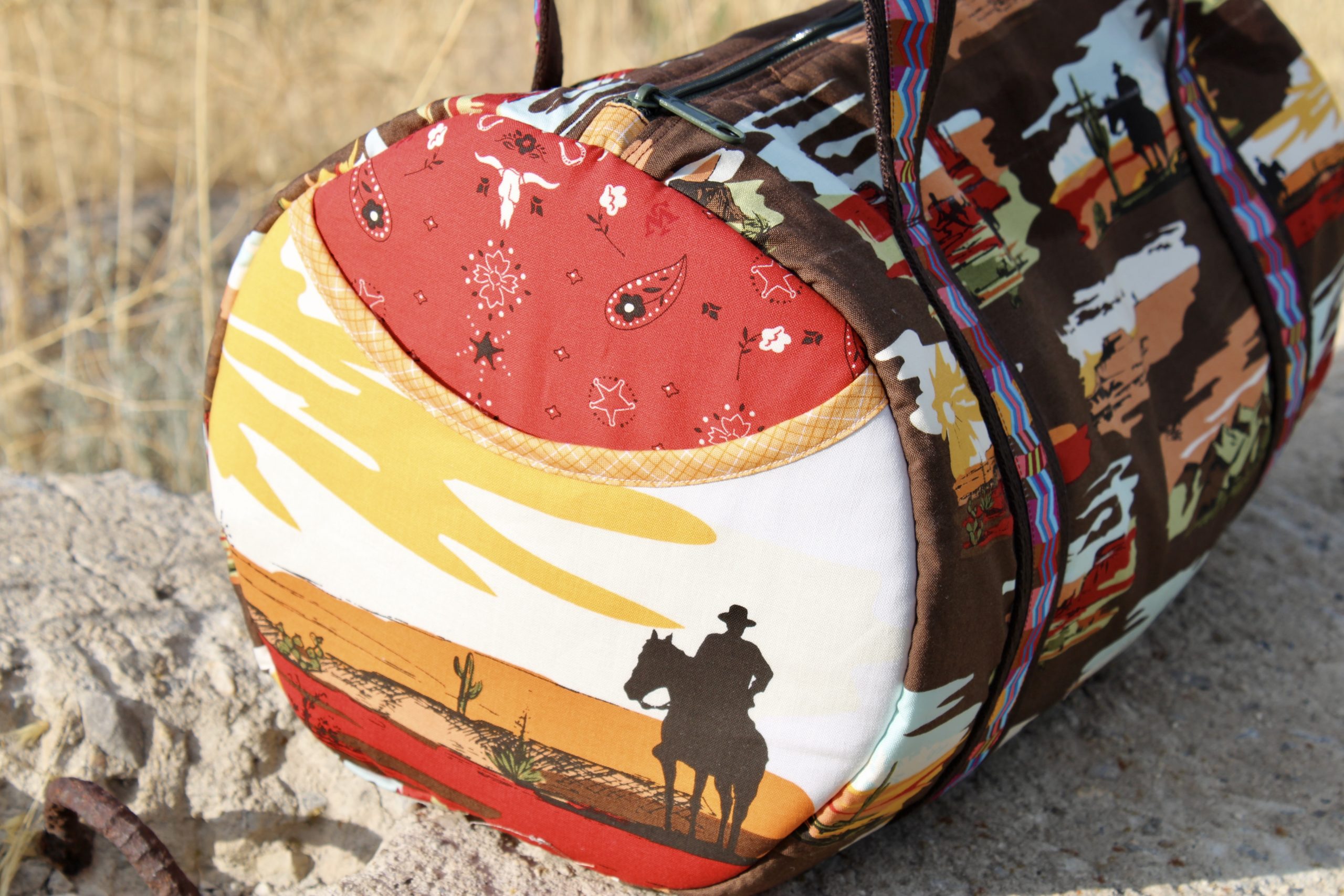 Don't you love this sunrise print? I'm seriously obsessed!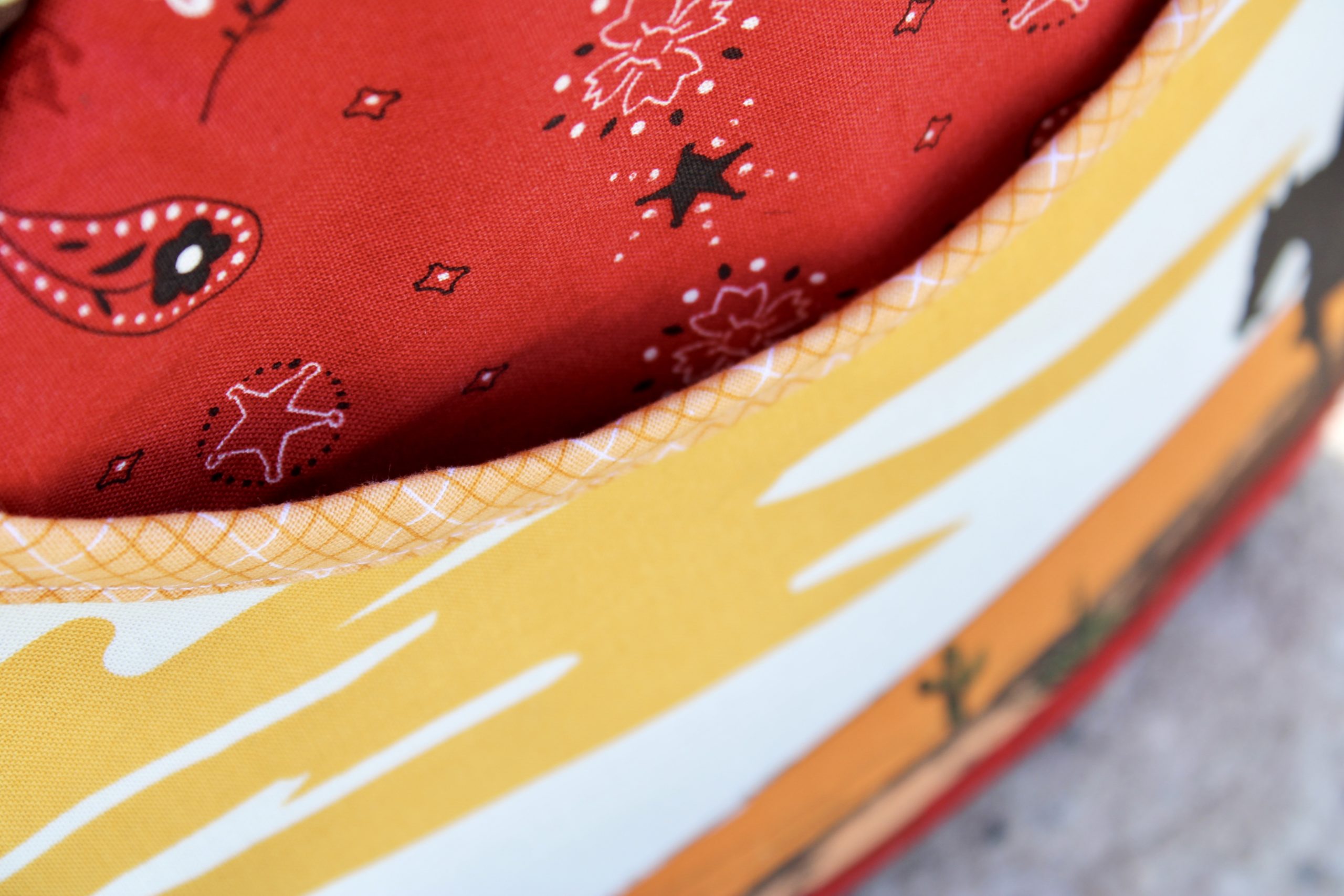 The pocket binding comes from Lori Holt's Bee Plaids collection and ties in perfectly with the John Wayne fabrics.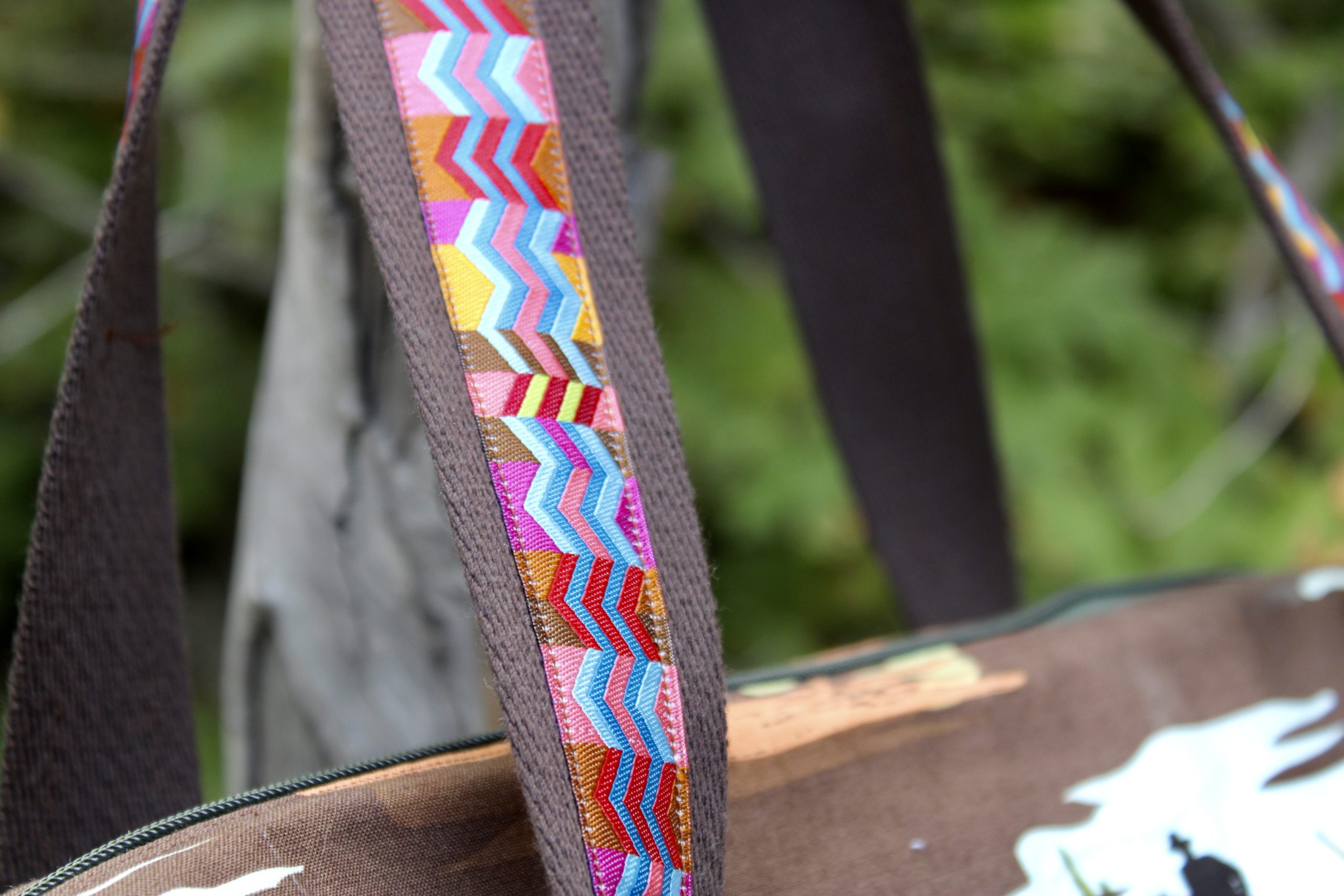 For a fun accent, I added this chevron stripe ribbon to my bag straps. I think the additional color and pattern detail adds a bit of pizzaz to the overall look of the bag.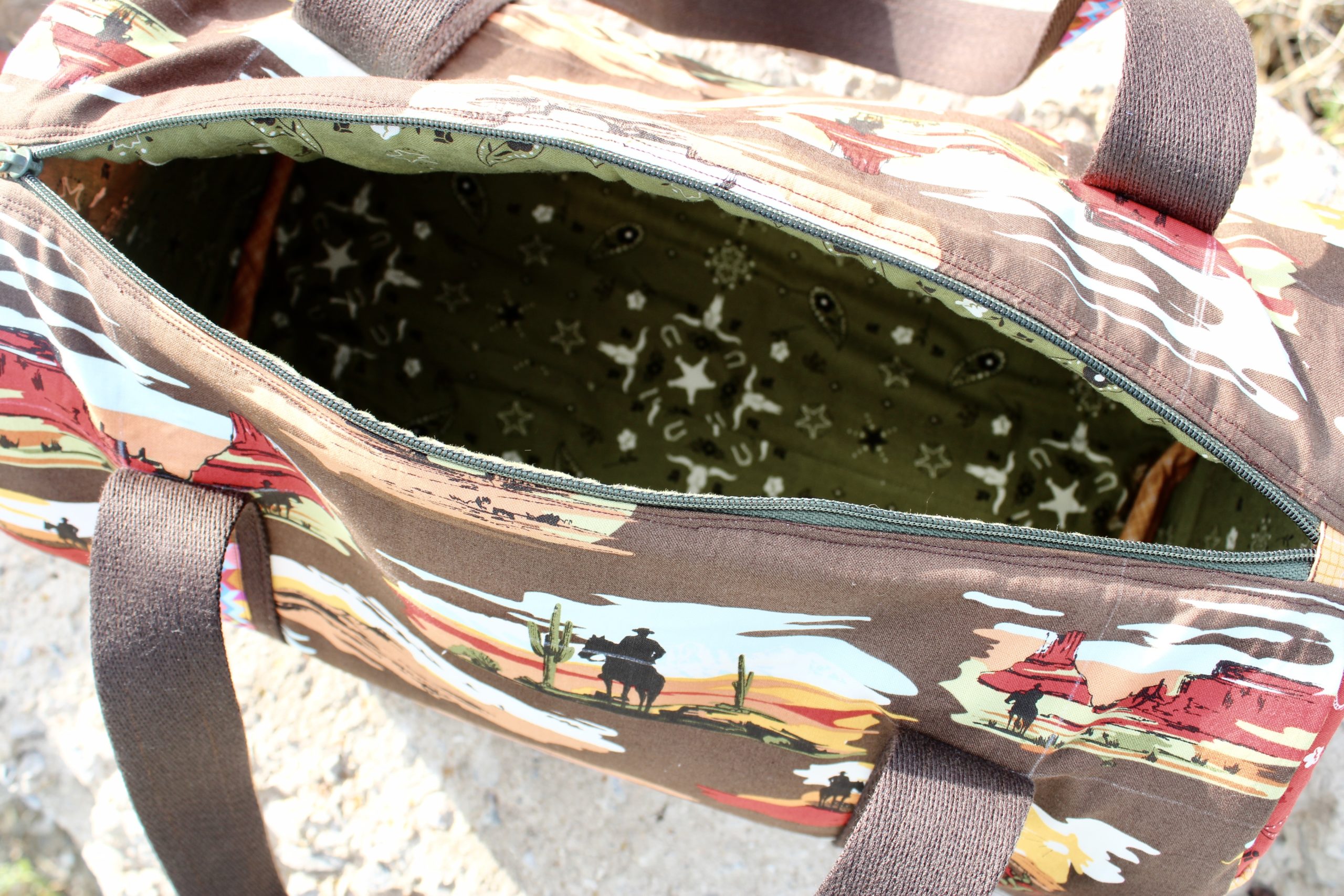 I used the Moss Bandana print for the bag lining. You can still see the chalk lines still on the bag here. They help mark where to place the straps, and they'll take some time to come off.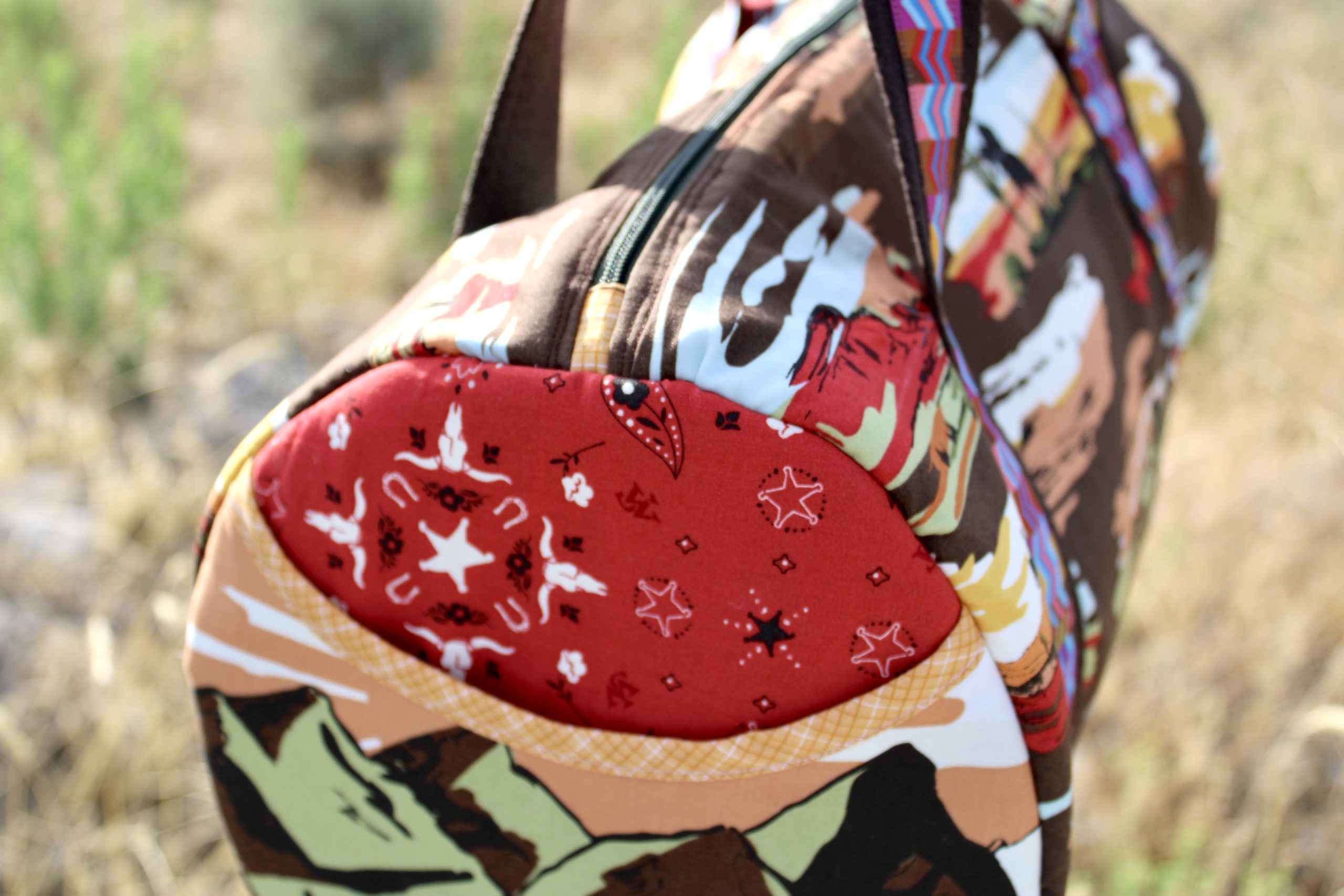 The Saturday Duffle pattern comes in three sizes. I opted to make the medium size. This would be a great gym bag or a nice sized sleepover bag for kids.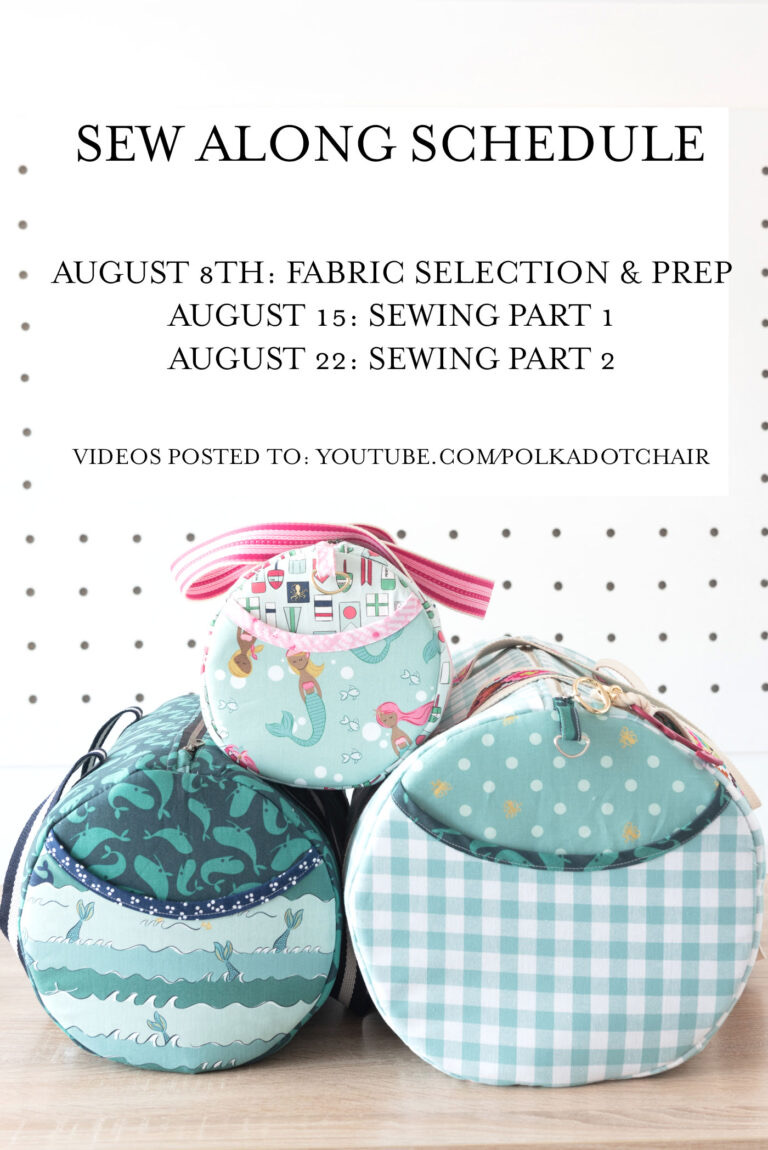 There will be a Saturday Duffle Sew Along beginning August 8th (details above), and let me tell you, you'll definitely want to follow along.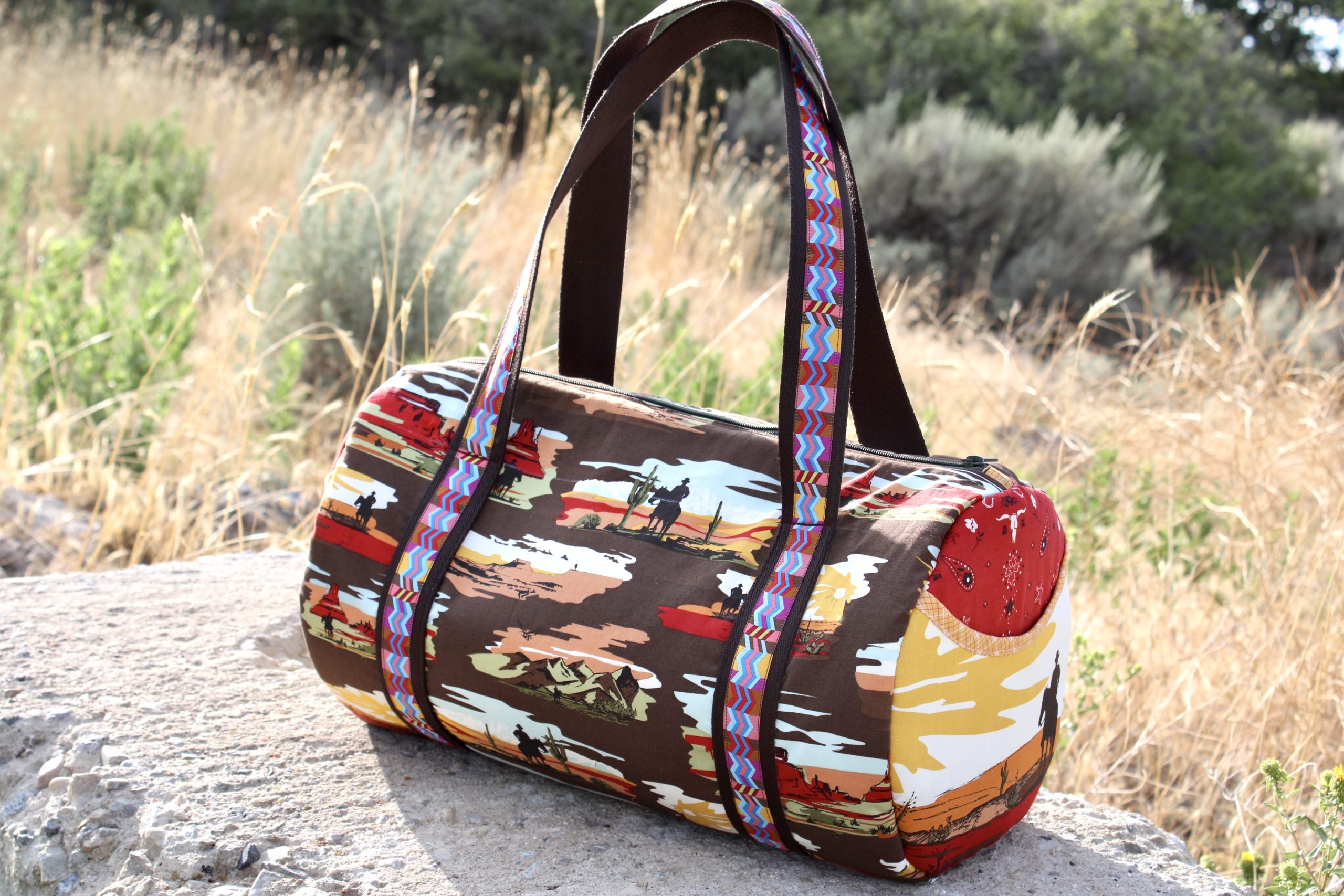 Now that I've sewn one of these bags, I am already planning more versions for gift giving!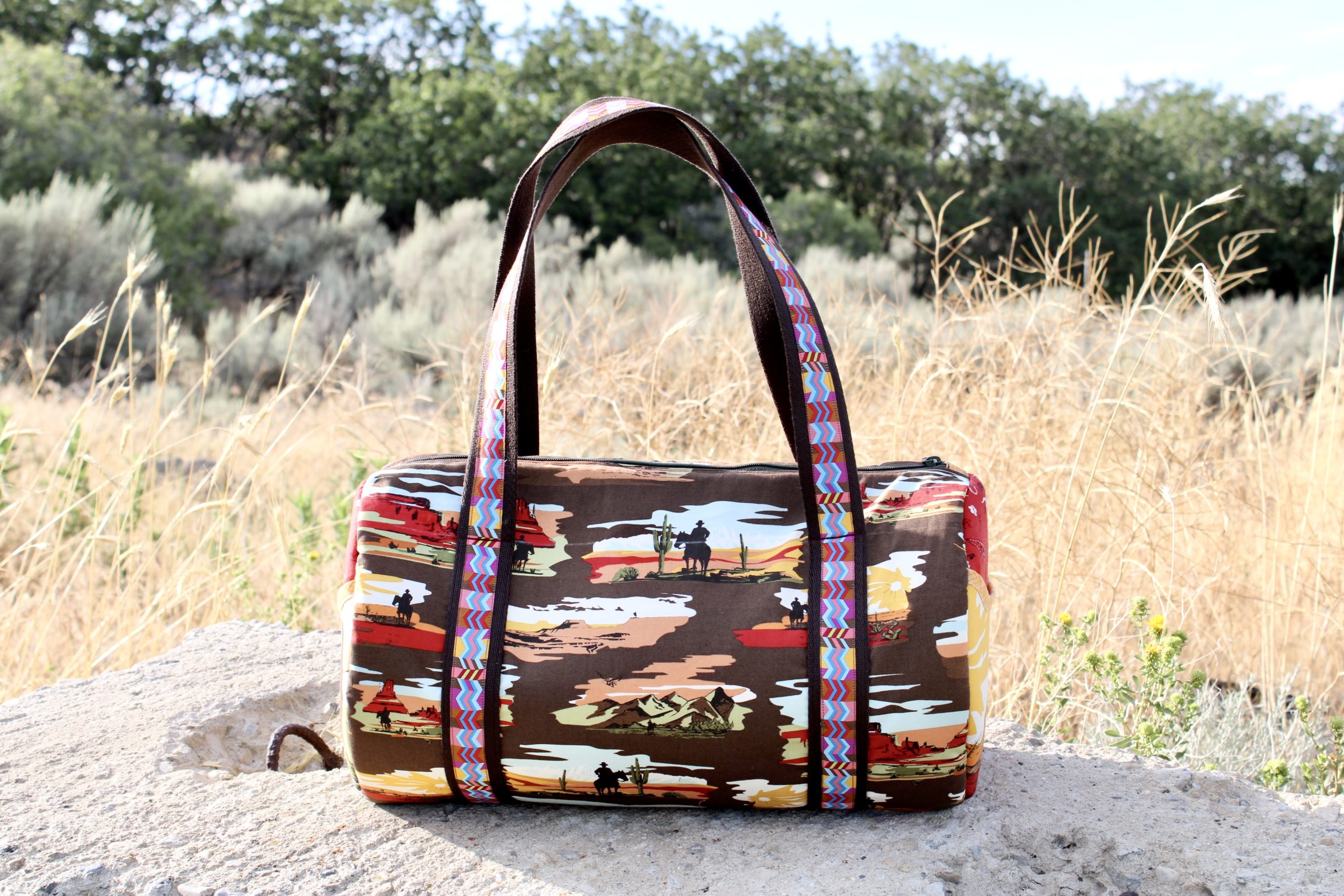 Be sure to follow me on Instagram and subscribe to my YouTube Channel for more creative content and project ideas! Have a blessed day!