Hi everyone, it's Kari from That's-Sew-Kari. I'm popping in today to share our latest project using the new Imagine collection – a bright summer dress with lots of ruffles and fun side cutouts.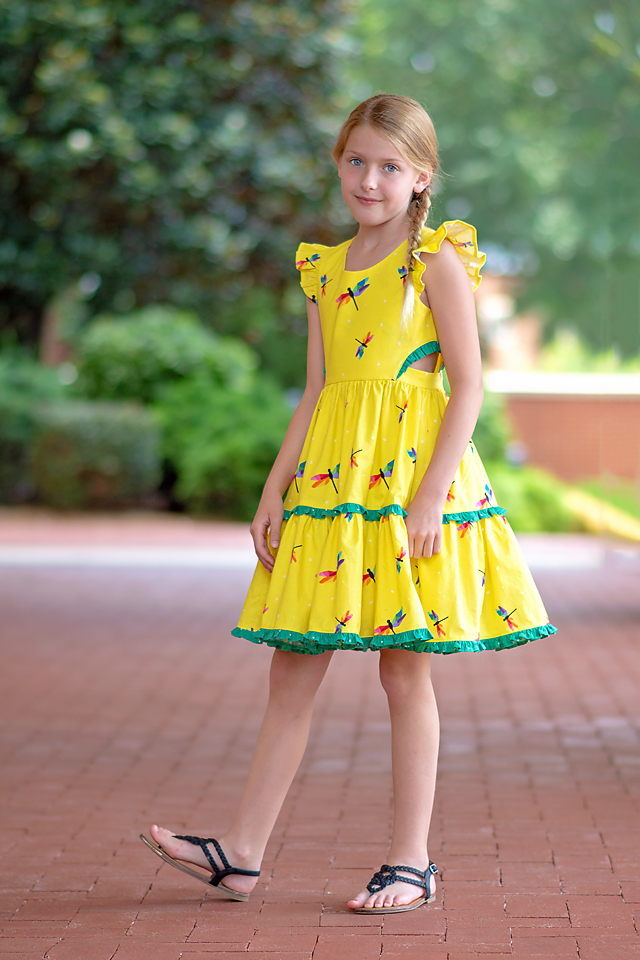 Imagine by Kristy Lea of Quiet Play is such a fun and bright collection featuring dragonflies, stars and the entire rainbow spectrum.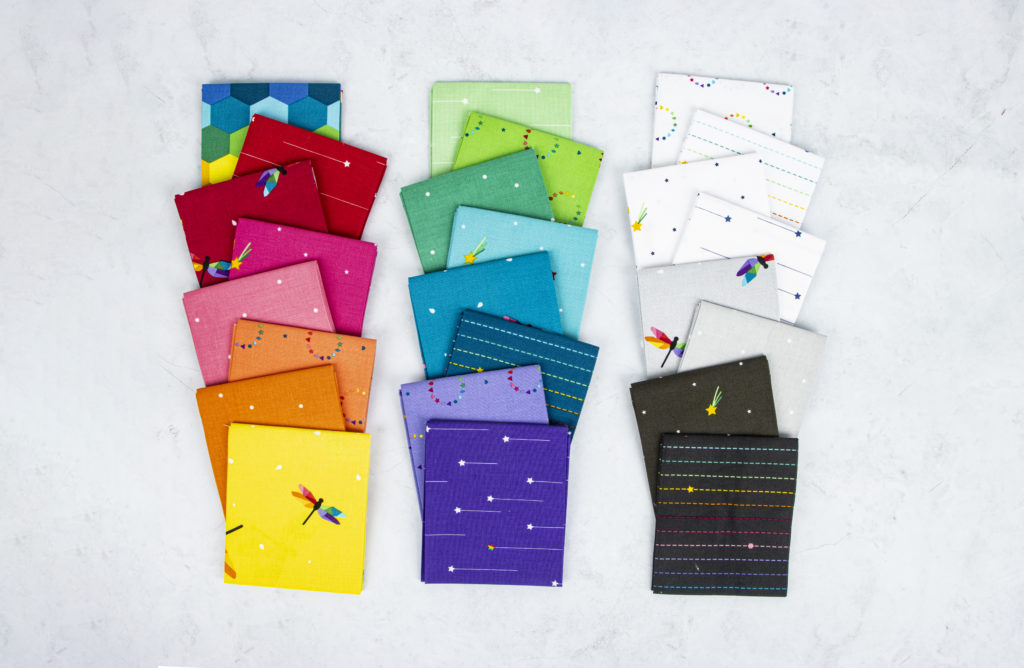 Dragonflies are one of my daughter's favorite bugs so she chose the Imagine Dragonfly Flight Yellow and I paired it with the Imagine Hexie Sprinkle Green for accent. I'm not usually one to pick green, but this shade is so gorgeous and pops against the yellow dragonfly print.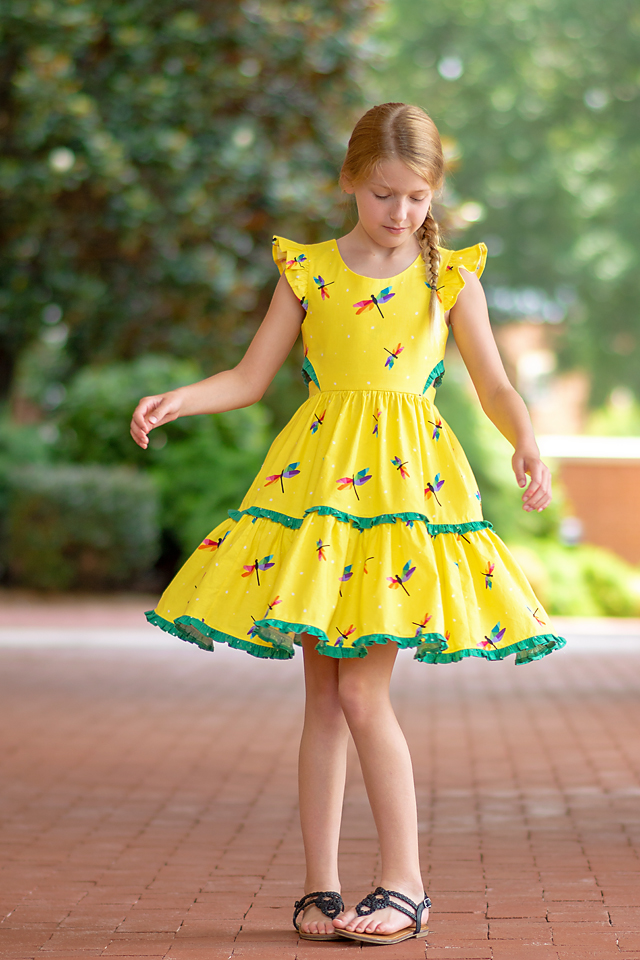 As soon as I saw the prints, I knew I needed to sew Sarria by Little Lizard King. I knew I wanted a twirly dress and wanted to incorporate the green Hexie Sprinkle print so I chose ALL the options and spent longer than I'd like to admit gathering all those ruffles. The end result is totally worth it though!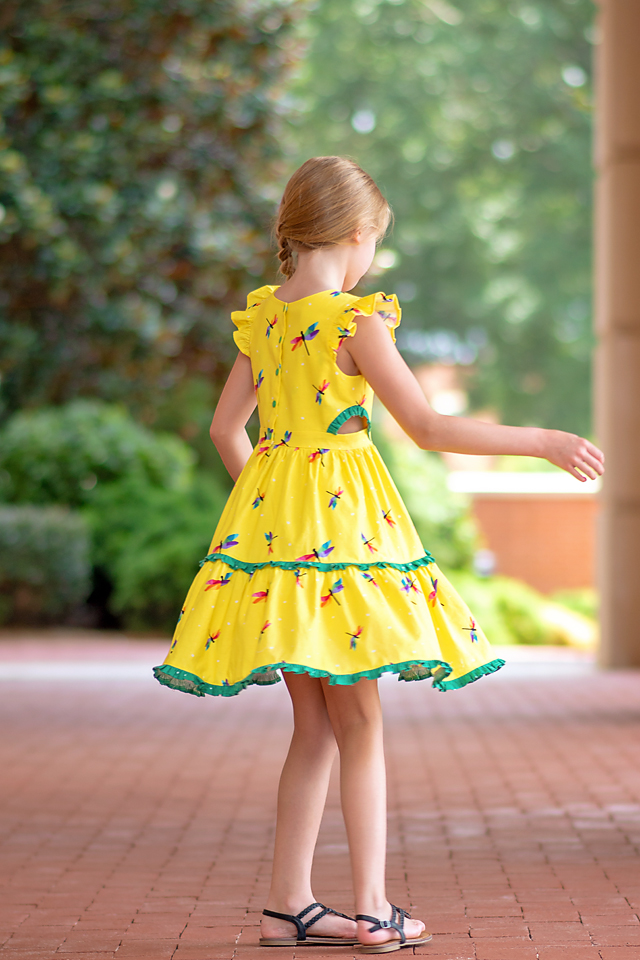 Imagine is now available in quilt shops! Let your imagination soar with this collection. See more photos and details of this project on my blog.