Hi! Leanne from Devoted Quilter here with a new version of my Sparkler quilt pattern. For this bright and cheery Sparkler, I used fabrics from Kristy Lea's Imagine collection and it's such a happy quilt! The visit to the beach for pictures made me happy, too, of course.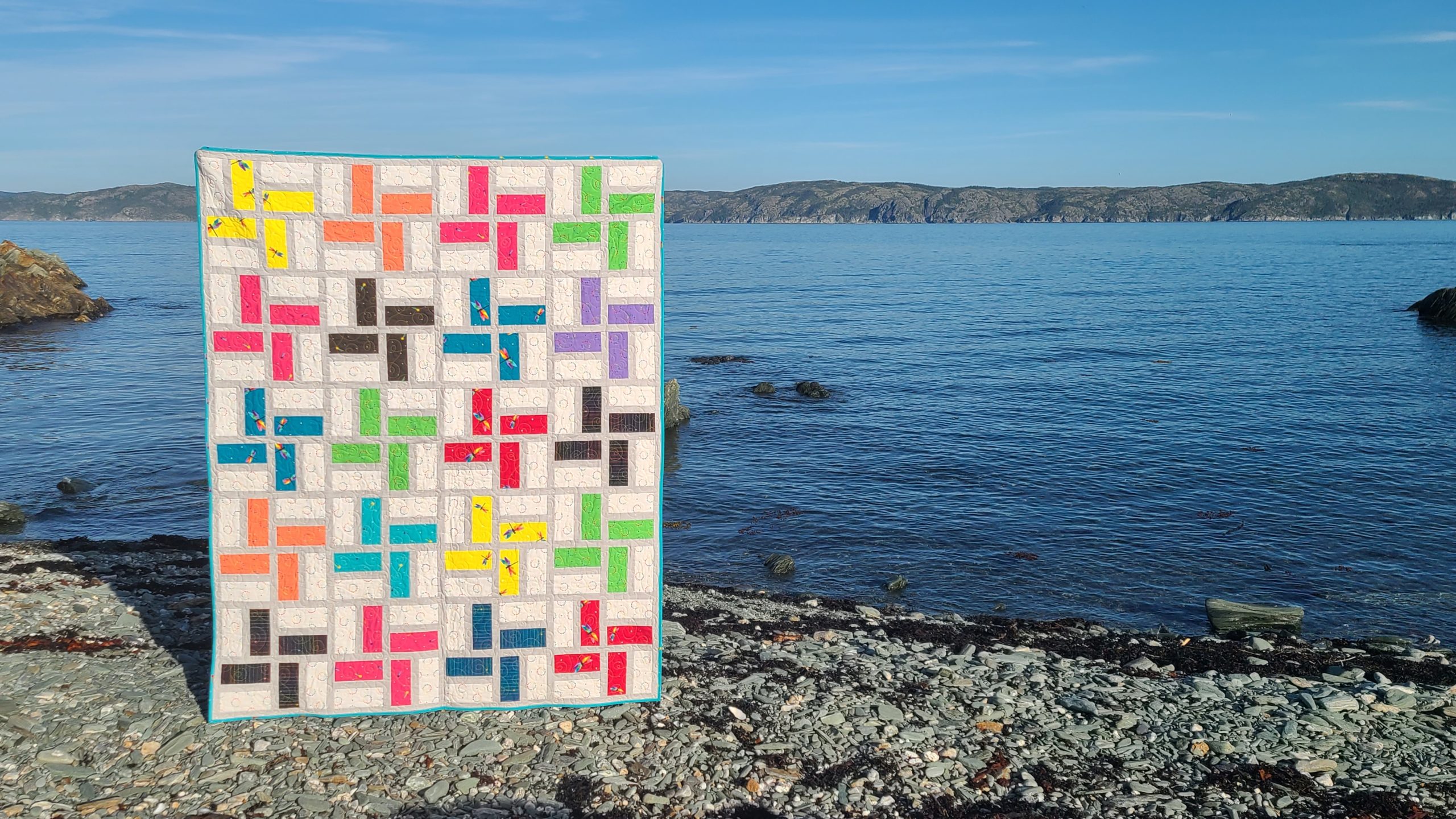 You can get the Sparkler pattern in my shop as either a PDF or a printed pattern (and I offer free shipping!). The pattern includes the instructions for this throw size along with baby and queen sizes.
My Mom was visiting when I started sewing the blocks and she took one look at these dragonflies and immediately laid claim to the quilt. I guess her Christmas present will be super easy this year!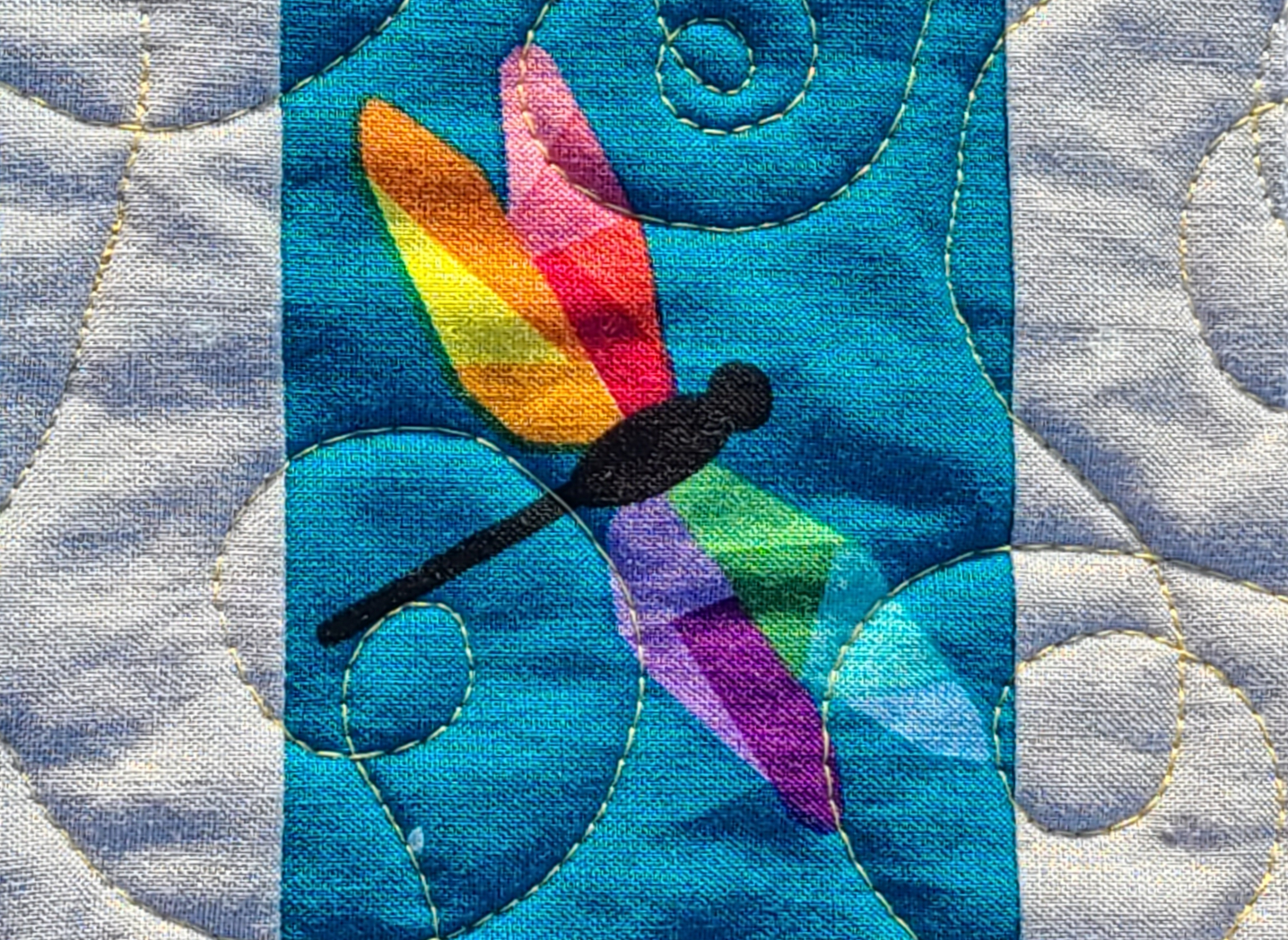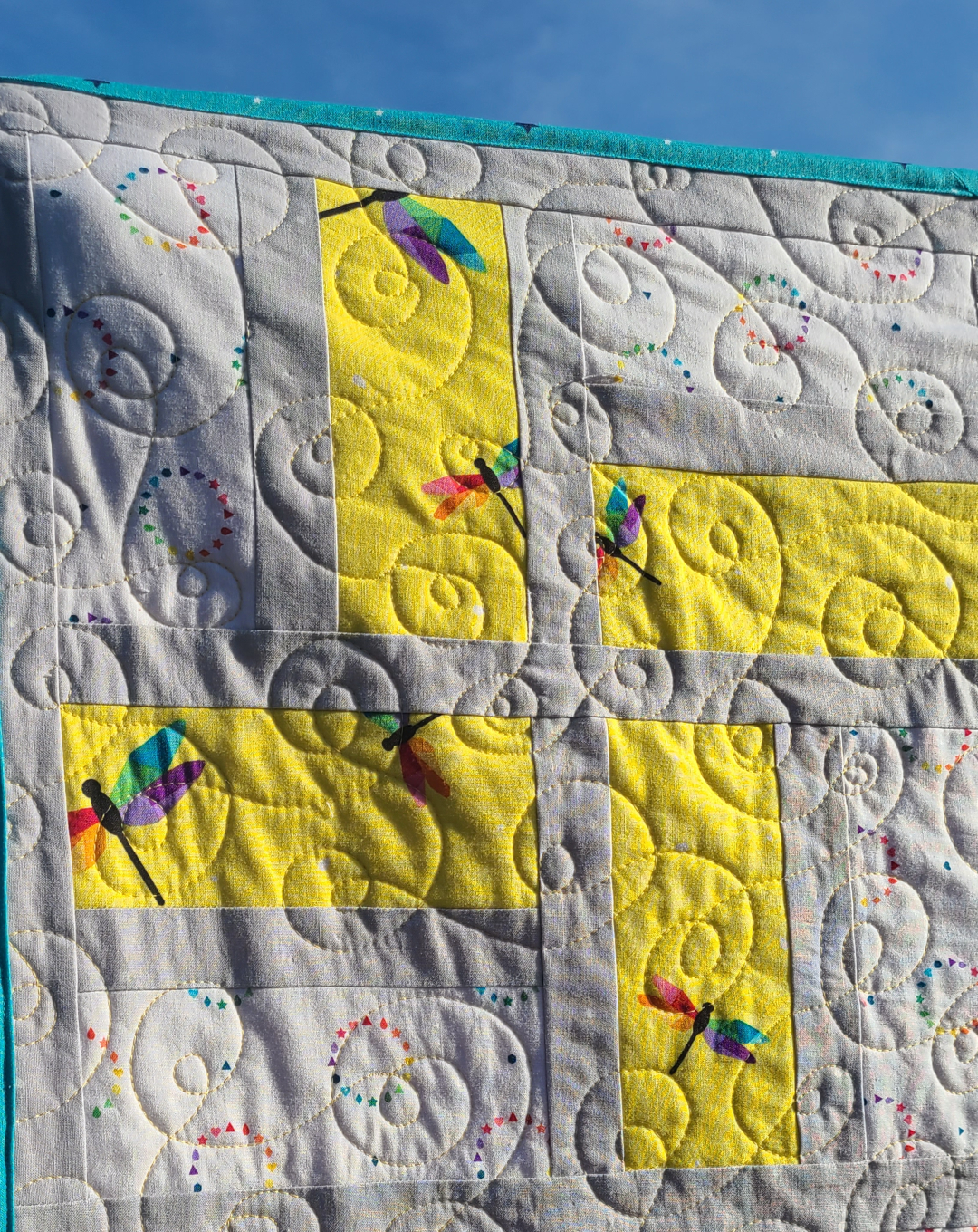 I love this ring of little shapes so much I used the print in white, orange, green and purple! For the record, the name of the print is "Color Wheel."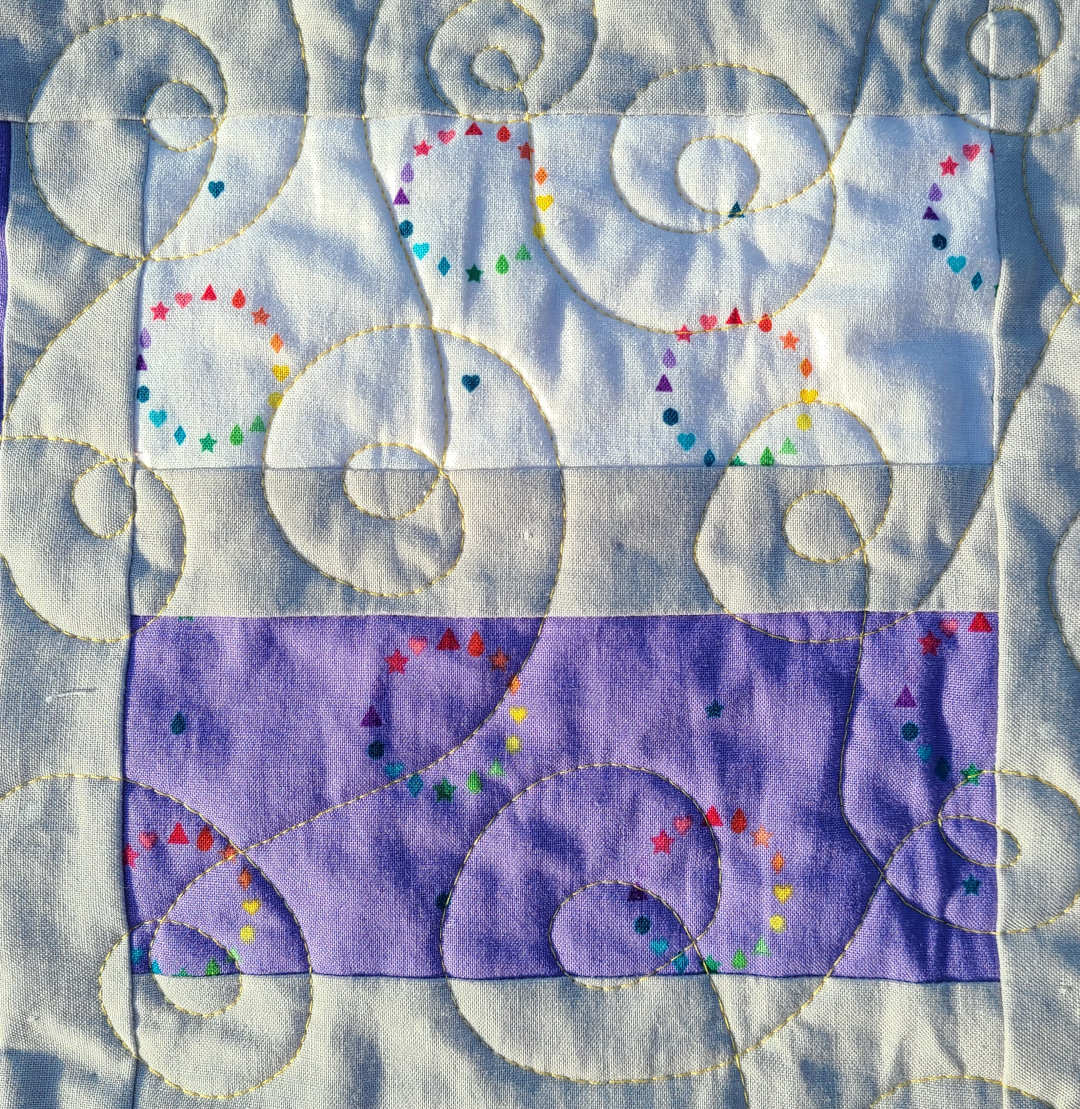 This double loop free motion quilting design is one of my favourites to stitch. It always looks good and it's quick to stitch. And if you've ever watched dragonflies fly, you'll know why this loopy quilting felt perfect for this quilt. Dragonflies never fly straight for long, so it's fascinating to sit in the backyard and watch them dart around.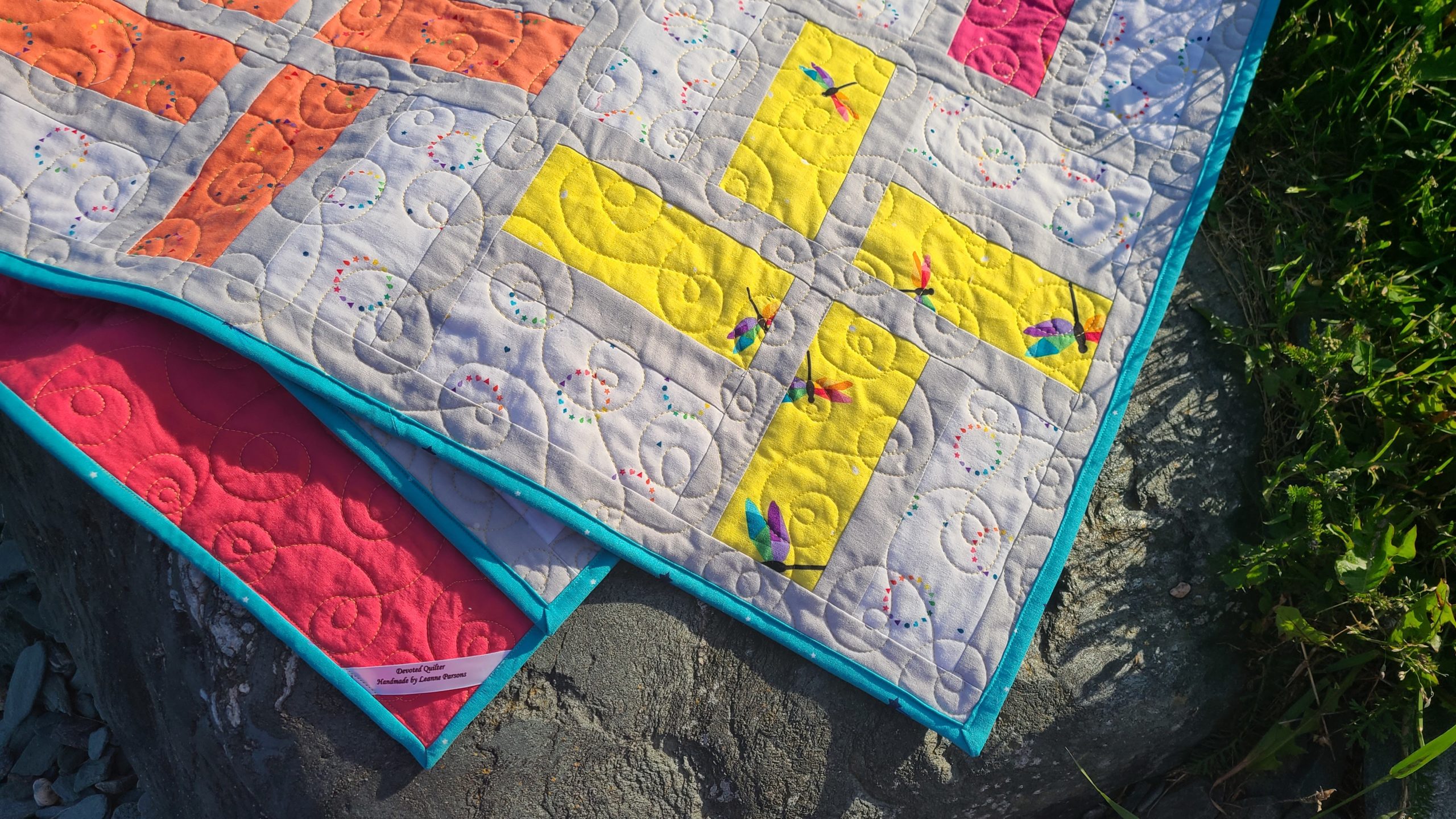 I chose to use Aurifil 1135 in 50 wt for the quilting. The yellow quilting gives just a little extra glow to all of the fabrics and I'm so glad I didn't go with grey or white, which were my first thoughts.
The teal binding frames the quilt so nicely. I love the shooting stars peeking out here and there around the binding, too.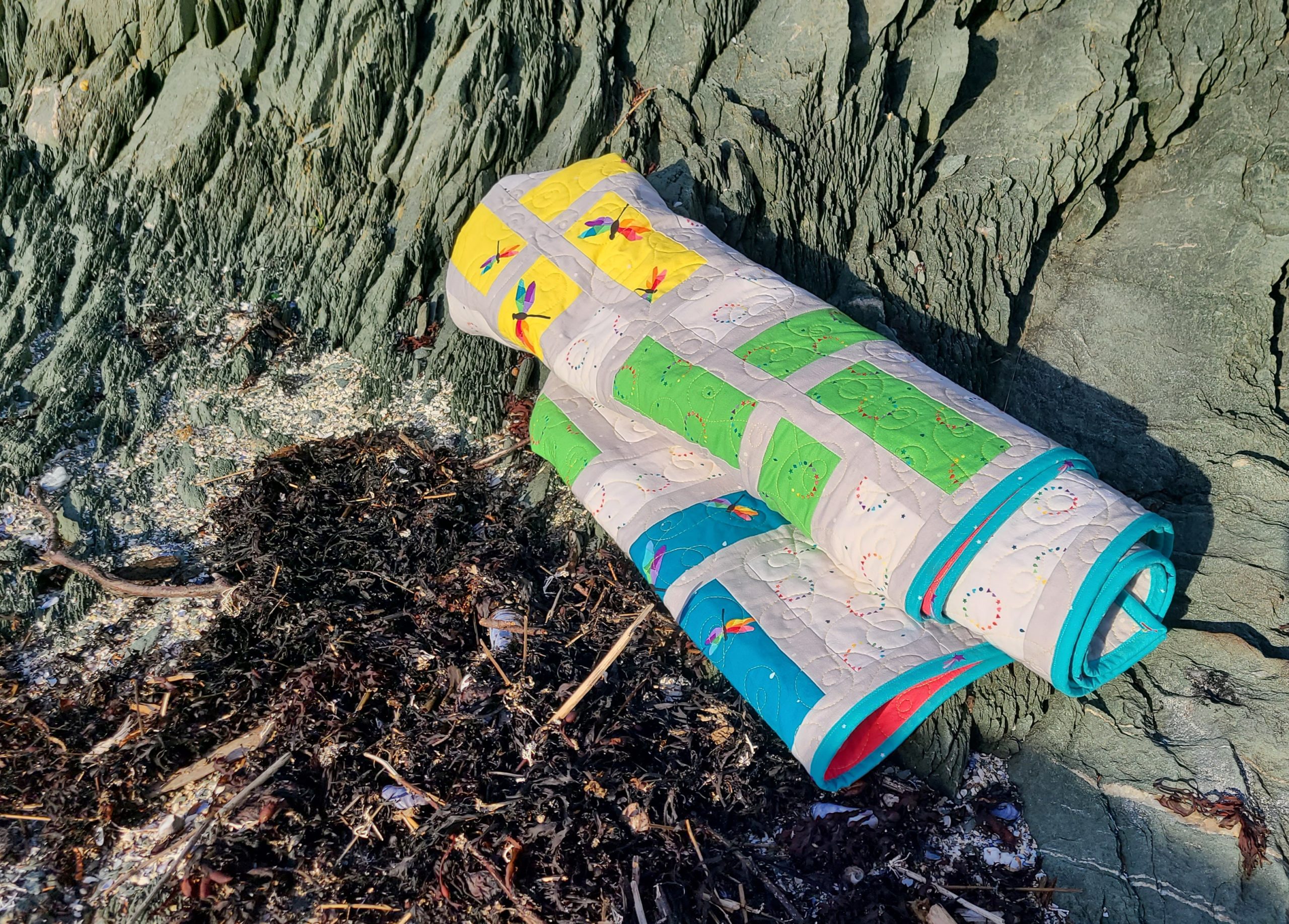 Get your PDF or printed Sparkler pattern today, then check your favourite quilt shops for Imagine fabrics to make your own bright and cheery Sparkler quilt. It'll put a smile on your face every time you use it (unless someone else lays claim to it before you even get it finished!).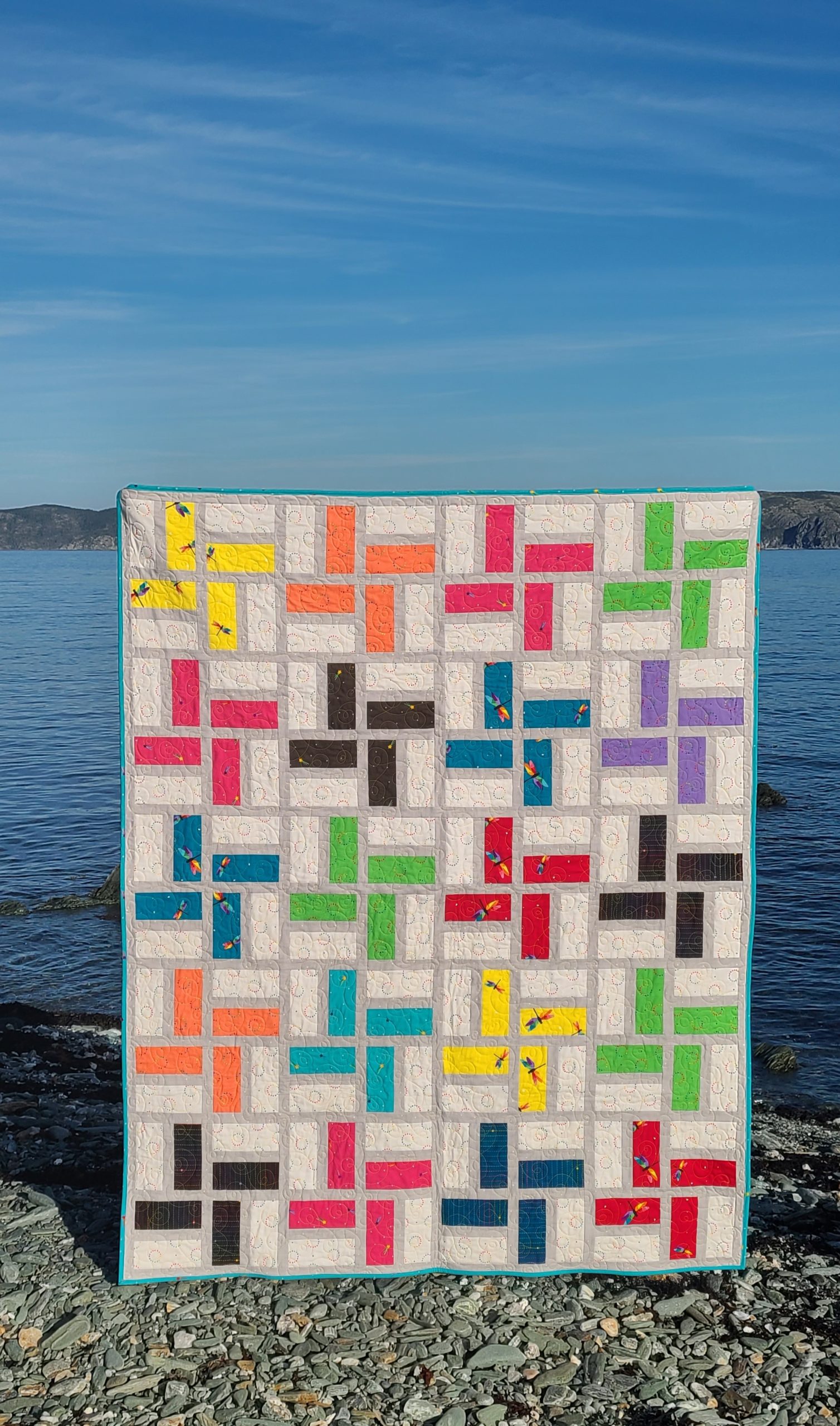 You can connect with me on my blog, Devoted Quilter, and on Instagram and Facebook, too. I love being part of the online quilting community, so I hope you'll come say hi!