It's Jamie from Sew Brainy Designs and I'm here to announce an awesome event that I'll be participating in the next couple of months with my friends over at The Fat Quarter Shop! As we all know, October is Breast Cancer Awareness Month and to support breast cancer survivors, the Fat Quarter Shop will be hosting the Support Group Quilt and Stitch Along.
The event features the Support Group Quilt Pattern by amazing Riley Blake Designer Lori Holt whose design honors her very own mother who survived breast cancer. From October 1 – November 4, 2022, we will be sewing part of this design each week. I'll be posting my progress here and on social media so stay tuned!
The Support Group pattern is so perfect for this event…bras are the literally the symbols of support and this design is adorable! It's a sweet nod to how good undergarments are like good friends – we show up during hard times to uplift and support each other! The Fat Quarter Shop and Lori Holt are also using this opportunity to help raise money for the National Breast Cancer Foundation, with a goal of $20,000 by October 31st. To get more information on donating for this event, you can visit their team fundraising page on the foundation website.
The Support Group Quilt finishes at 59.5″ x 66.5" and is super versatile for just about any fabric choice! For my version, I'll be using my very favorite Riley Blake basics line Blossom by Christopher Thompson! I'm not normally a scrappy sewist, but I can't help but want to use every single color of this fabric! So I'm definitely going to try!
In addition, Riley Blake also has a new fabric collection called Strength in Pink to celebrate their special partnership with the Breast Cancer Research Foundation. They will be donating $10,000 regardless of sales to advance breast cancer research. It's a beautiful collection for an amazing cause! You can more about the collection on this post.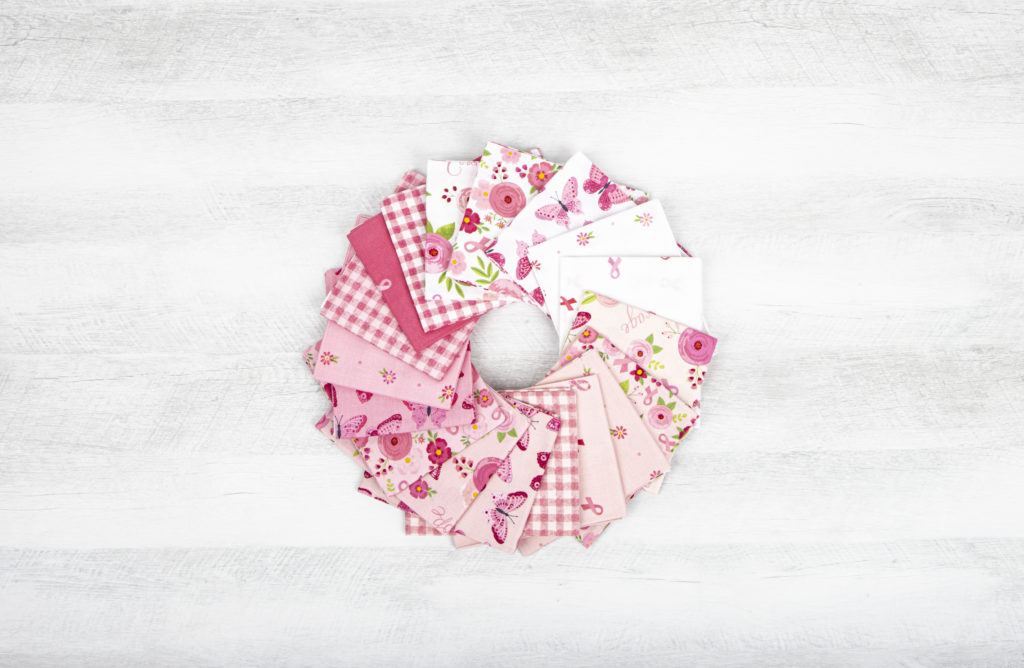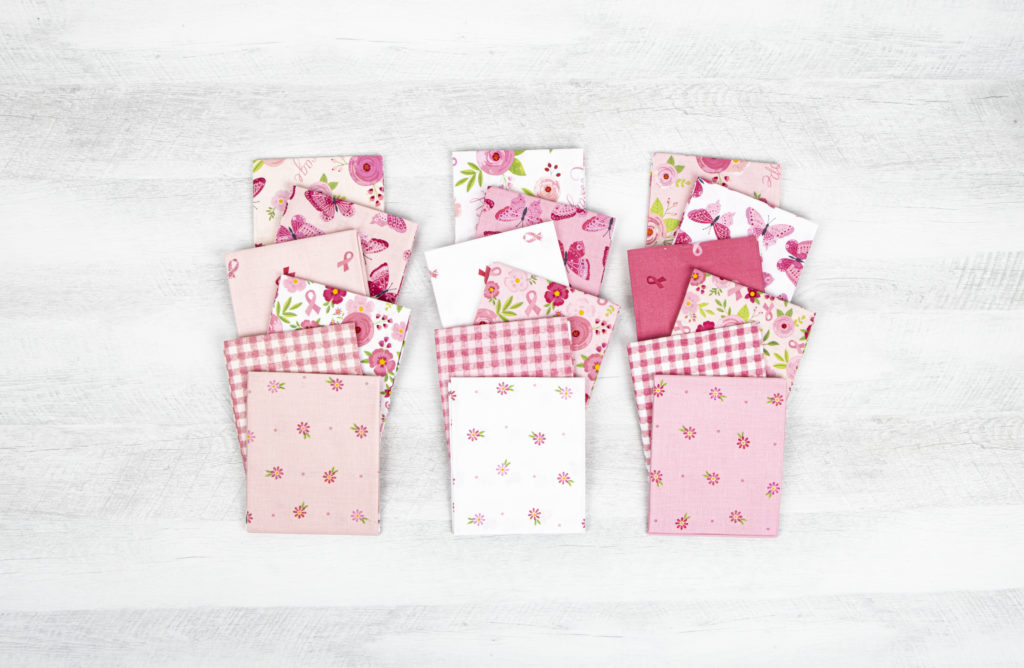 To celebrate this collection, I also have a special mini project using Strength in Pink that I'm making in addition to the whole quilt. I'll also be showing that off on my weekly posts. This year, October means a bit more to me because a very close family member of mine was diagnosed with breast cancer earlier this year. She is one of the strongest and most amazing women I know, and I am happy to report with surgery and radiation, she is now cancer free as of earlier this month! She was incredibly lucky that she caught it early and is a fierce advocate of routine self exams.
---
And now it's time for a giveaway!
I am partnering with Riley Blake Designs to give some fun prizes away to two lucky winners! The first winner will receive this bundle of 5, 1 yard prints designed by Lori Holt, a set of RBD mechanical pencils, & a Lori Holt Enamel Charm! The second place winner will receive a FQ bundle of the Strength in Pink collection.
Giveaway will close on Tuesday September 27th and the winners will be notified via email.
---
I hope you will follow along and spread some love to all the breast cancer survivors out there! And if you're not a quilter, but you're a cross stitch fan, there's a Support Group Cross Stitch pattern for the Stich Along part of the event too! Keep up with us for this event by following @rileyblakedesigns, @sewbrainydesigns, and @fatquartershop on Instagram and use #SupportGroupQuiltAlong and #SupportGroupSAL to see and share work from your fellow quilters.
If you'd like to join in the fun and sew a quilt yourself, you can head over to my blog to get more information about the pattern and my fabric choices!
Until later, happy quilting!
Jamie