Hello Creative Cohorts! I'm Tina Curtis from Tina1802 and I'm so excited to be sharing my first quilt finish for 2022. This Maypole Quilt, pattern by Suzy Quilts, is a fast fun finish perfect for the winter baby in your life! It features adorable winter prints from the latest collection by Deena Rutter called Nice Ice Baby.
I was drawn to the adorable polar bears, narwhals, and penguins. The fabric and colors are perfect to have on hand for any baby quilt you need to whip out for a baby gift!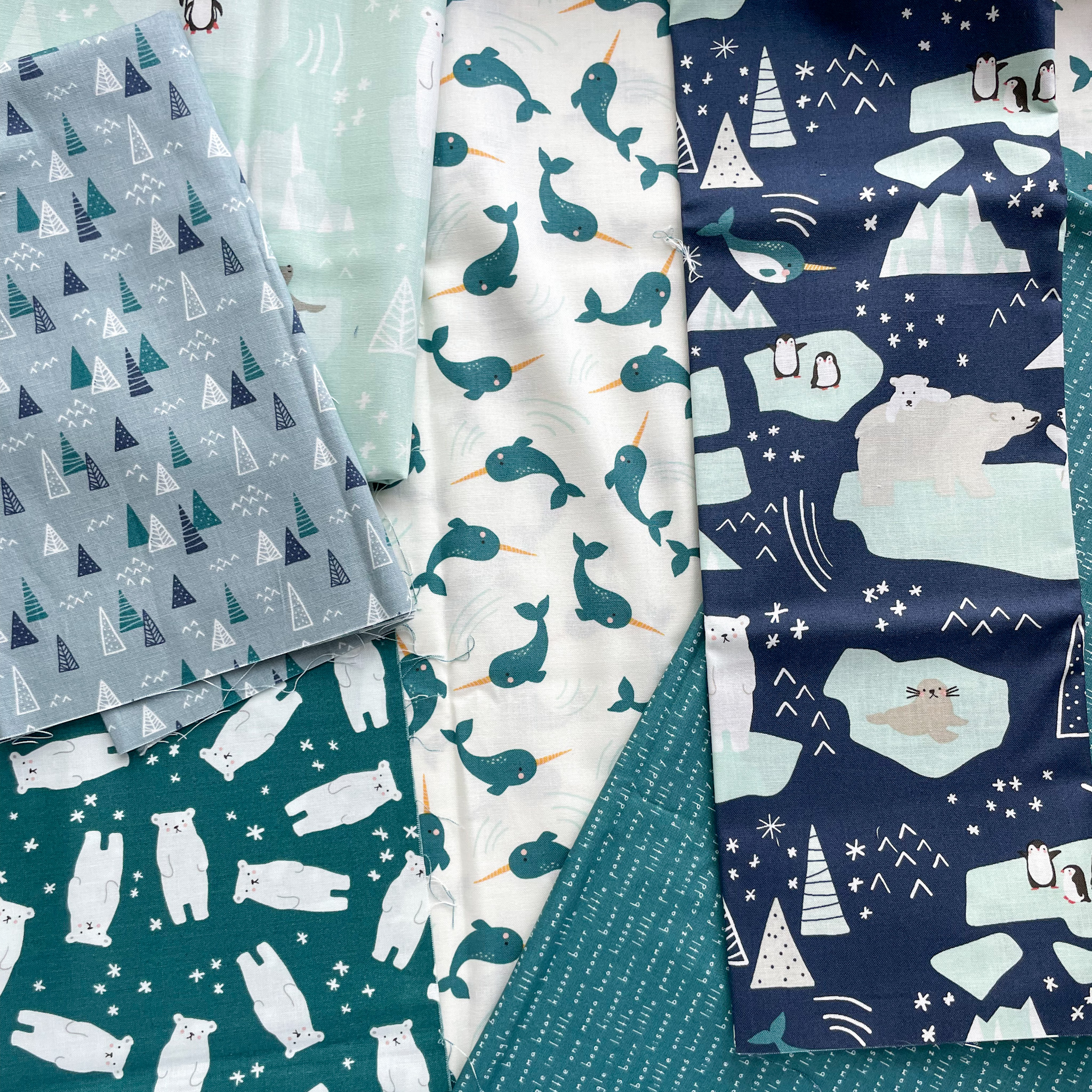 What I love about the Maypole baby quilt by Suzy Quilts is you can get about the same amount of fabric for each color in the quilt, and you don't have to decide the layout until you go to make the quilt! I like to see these fabrics in person, especially if you're online fabric shopping before making the final call on layout.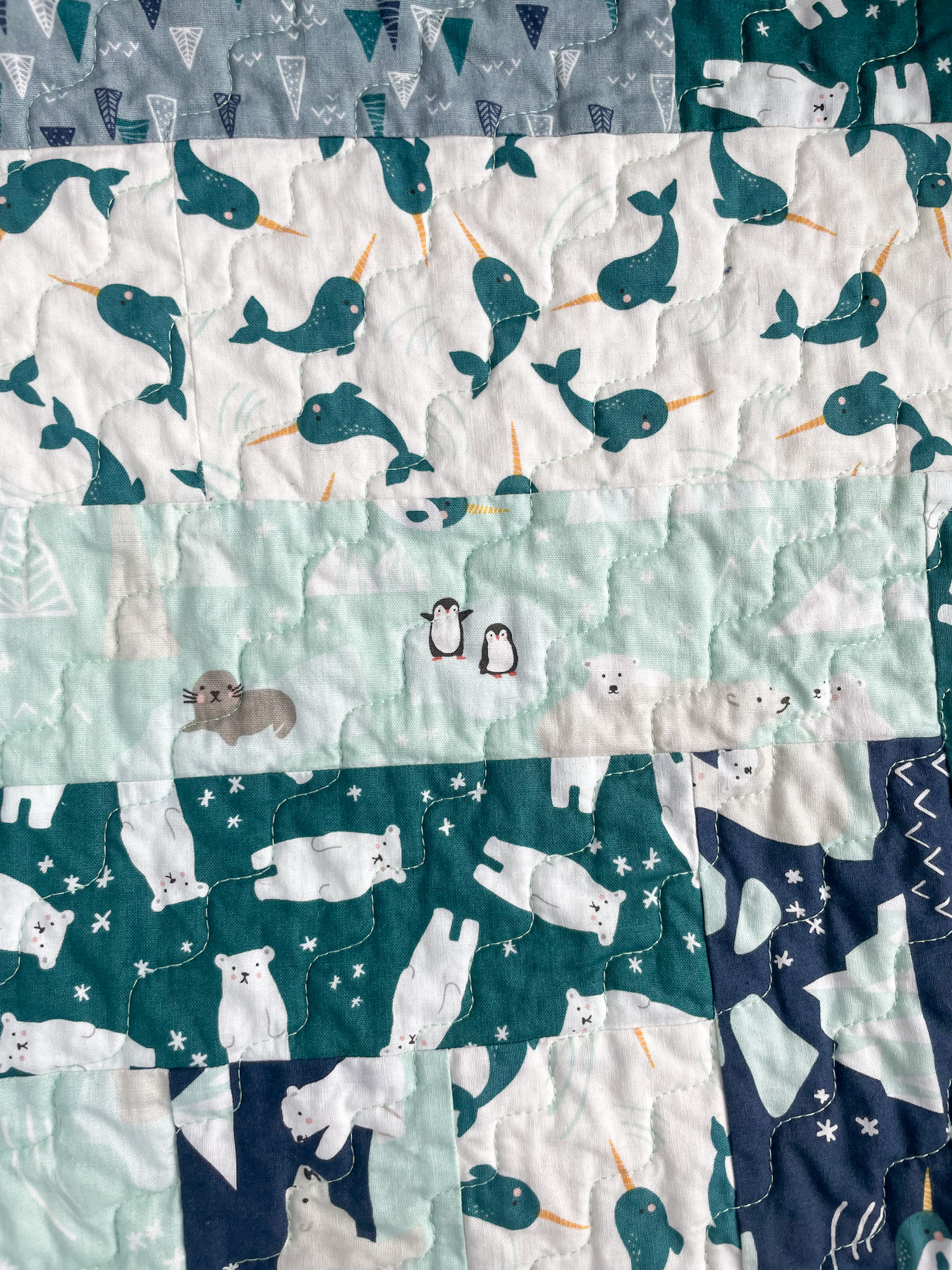 Another huge bonus to this quilt pattern is you can make it in one day if you need to! The quilt itself takes almost two hours to cut and piece for me, another hour to press and baste, and another three to quilt, trim and bind the quilt.
I'm a huge stickler on labeling the quilts you make, and it doesn't have to be elaborate. This is just a simple woven tag I had made for quilts that don't need an intricate label.
Check out this new wintery fabric line in your local quilt shops! If you make one of your own please tag me in the picture! I'll see you soon on the Riley Blake Blog but if you want to keep up with my day-to-day sewing follow me on Instagram or TikTok!
May your makes be loved, Tina