We hope you had a nice catch-up week last week. Today we are BACK with Block #4. Introducing, the Tulip block designed by Jill Finley of Jillily Studio!
If this is the first time you are hearing of our 2022 Block Challenge, check out the post below for all the information about this sew along.
*2/1 Update: If you pre-cut your fabric according to the original cutting guide, we did have an update to today's block requirement. You will need a 3″ x 9″ piece for Bleached Denim. See the updated cutting guide here.
Block 4 – Tulip by Jill Finley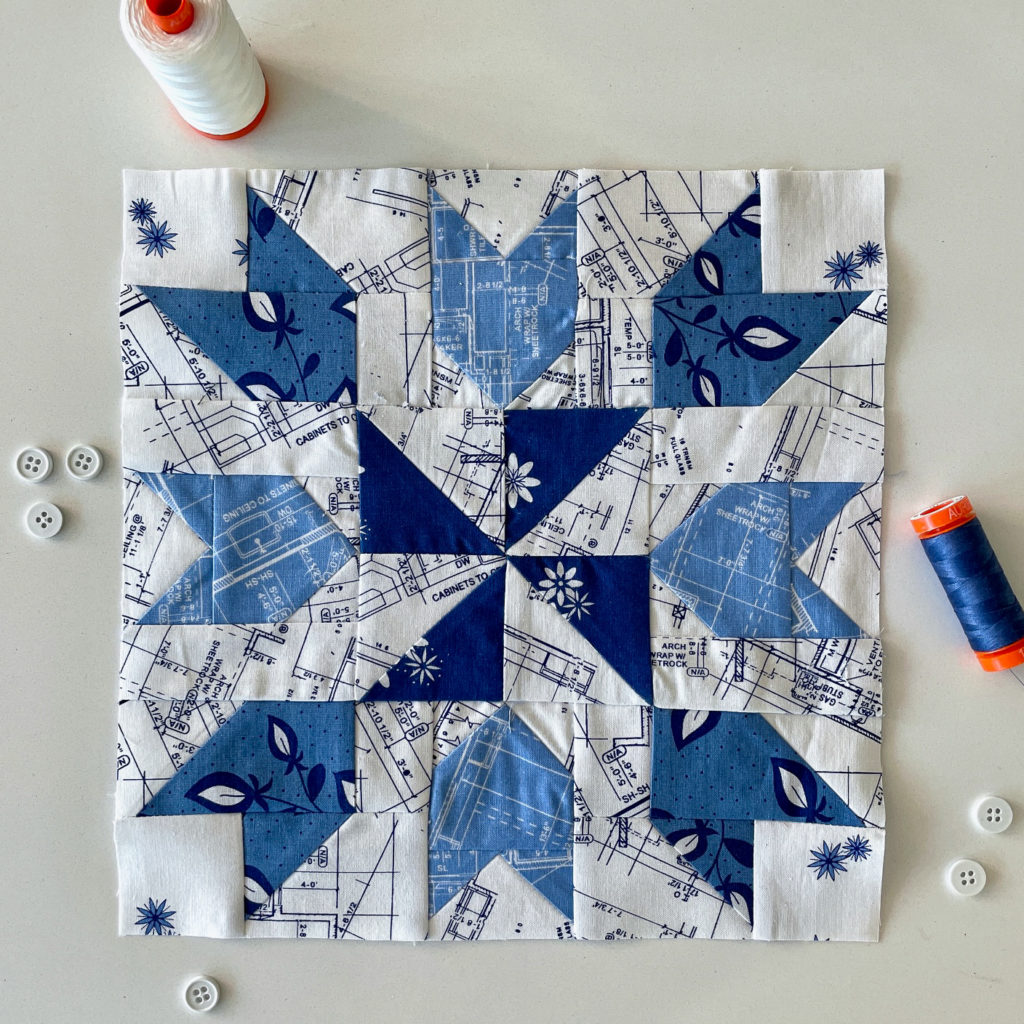 I love tulips.

They signal the start of Spring and warmer days ahead.

They come in a variety of colors—and making them in a quilt block means you can be creative about even more colors!

Jill Finley
Jill made this block using her Conservatory Collection. Follow along with her on her Instagram and her website!
Isn't this Tulip Block just lovely?! Cindy made our block in Confetti Cottons and has a new tutorial on YouTube to walk you through it! Watch below and be sure to tag us in your posts with #RBDblockchallenge!
Confetti Cottons colors used are: Bleached Denim, Cadet, Cornflower, Oxford, & Cloud.
We'll see you next week for Block #5! Join our community Facebook Group and follow the hashtag #RBDblockchallenge on Instagram to see everyone's blocks.