Good Morning! It is Jessica Dayon here to share with you a recent quilt finish- this Pine Hollow Patchwork Forest quilt using Old Fashioned Christmas fabric. Christmas is my favorite holiday and I sew year round for it. I immediately fell in love with Old Fashioned Christmas fabric collection by My Mind's Eye. I love each and every print especially the gorgeous Santas.
To make this quilt, I used the Pine Hollow Patchwork Forest pattern by Amy Smart, Old Fashioned Christmas fabric by My Mind's Eye, and some RBD basics. The basics that I used are as follows: Swiss Dot in Red (with white dots), Texture in Red, Swiss Dot Le Creme with Red Dots, Swiss Dot Le Creme with Clover Dots, Gunny Sack in Red, Shades in Mountain Green, and Shades in Chocolate.
These prints play wonderfully with each other and I just adore how they look in this quilt together. Here are some close up pictures of this quilt.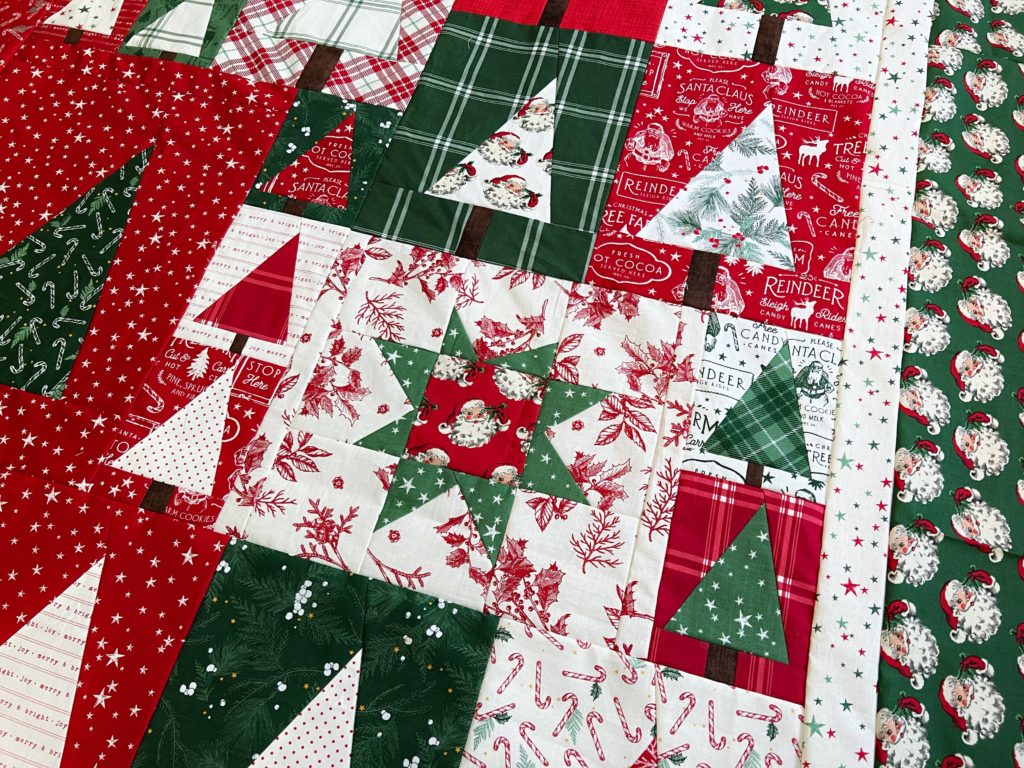 Pine Hollow Patchwork Forest is a very fun quilt to make (this is my second time making it). The variety of block types and sizes makes in interesting and enjoyable to sew the whole way through.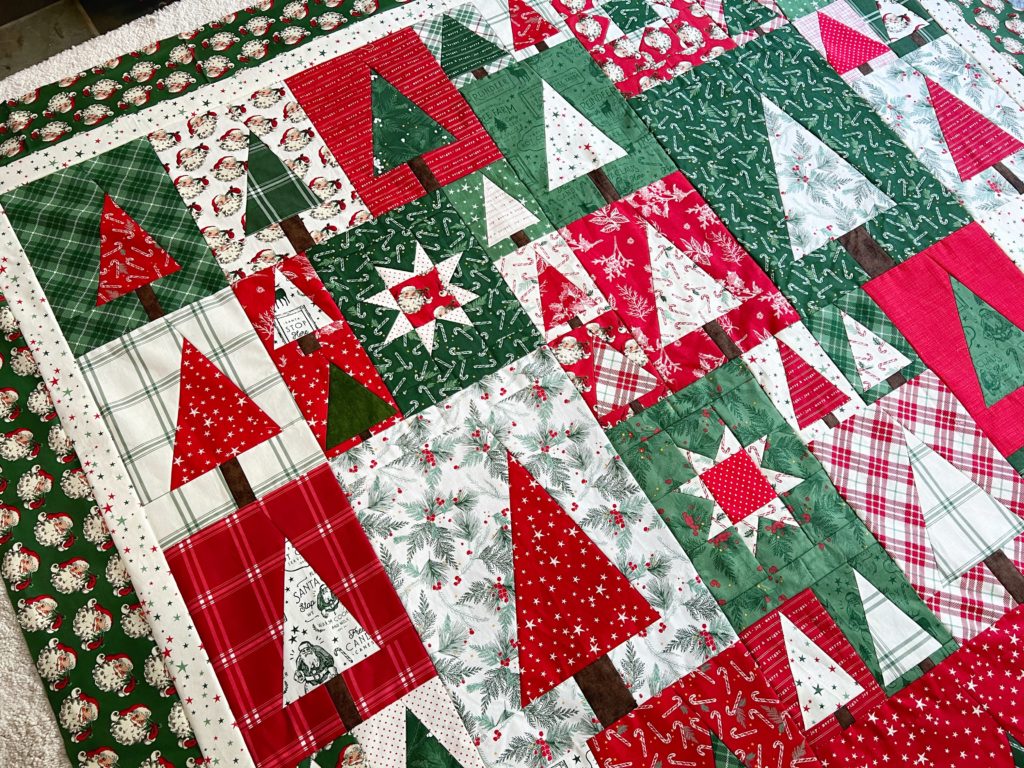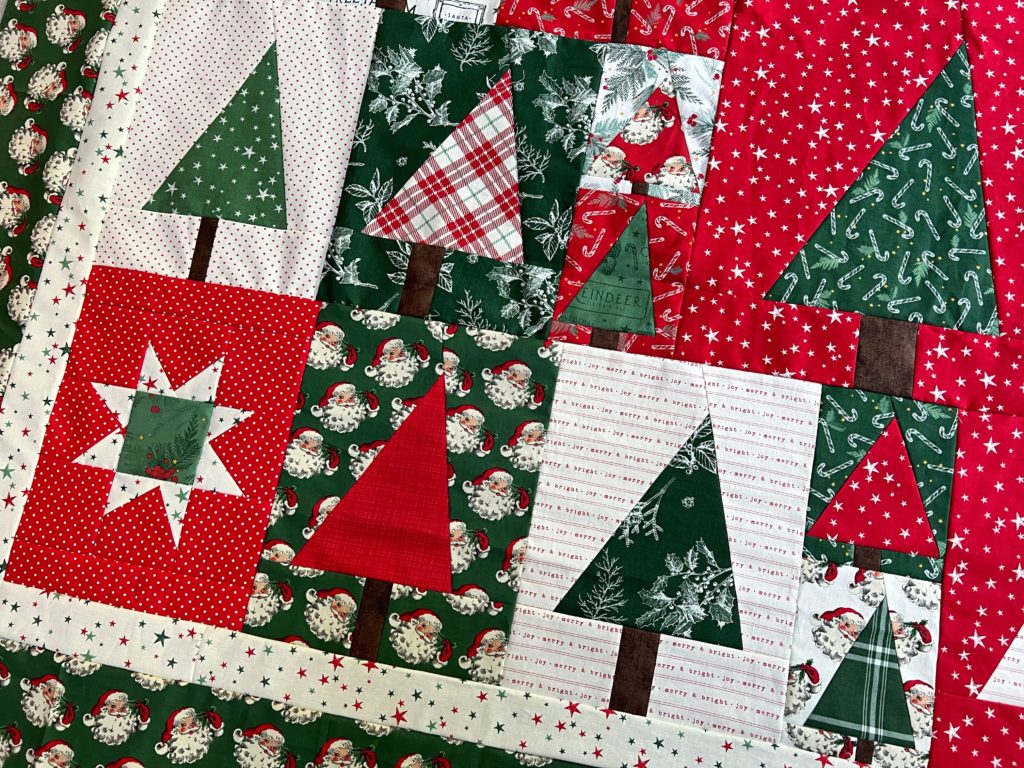 I know my family will love to use this quilt at Christmas time and I had the best time making it too!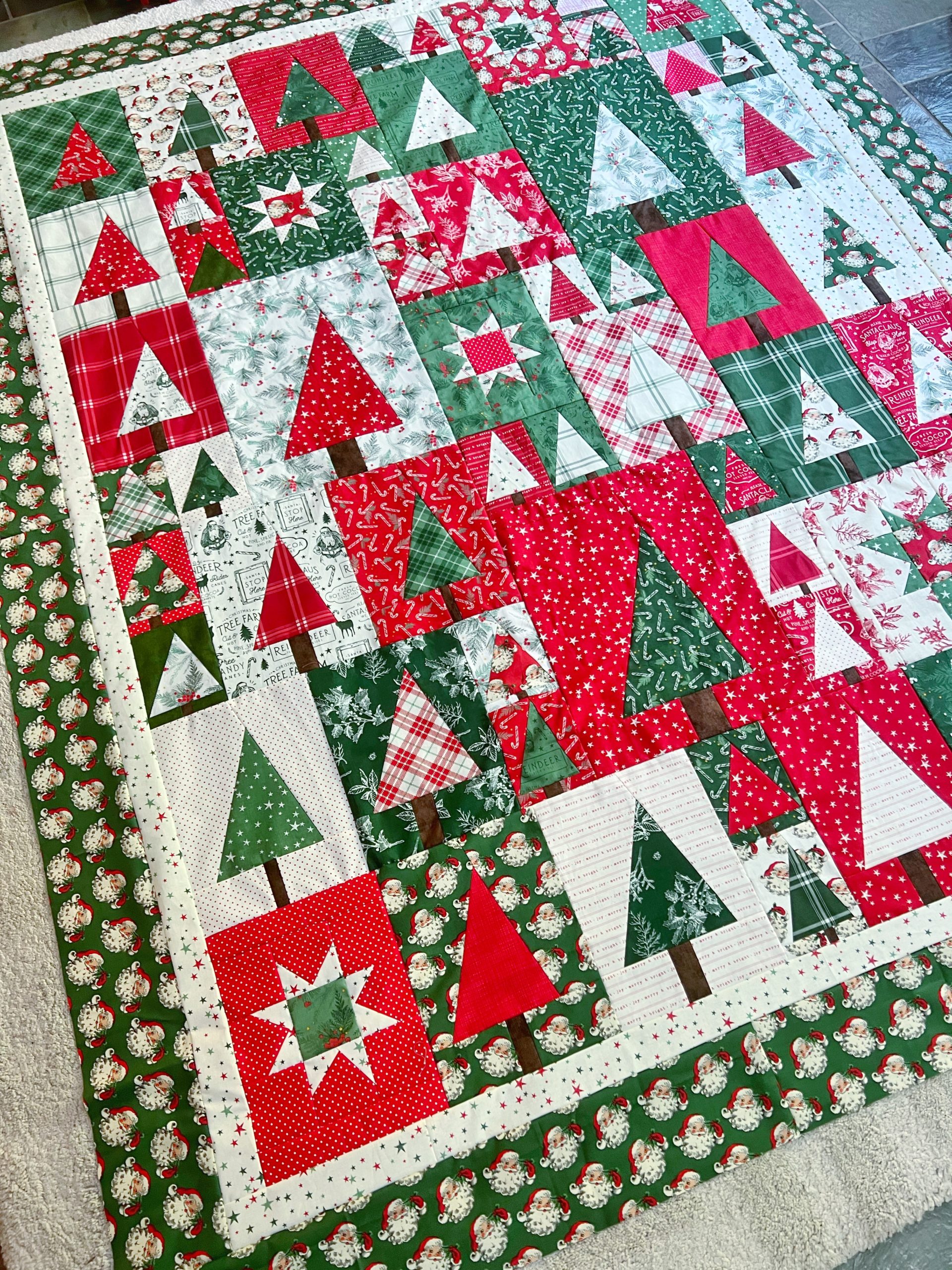 Thank you for following along with me today! As always, you can find all of my projects and more on my blog.