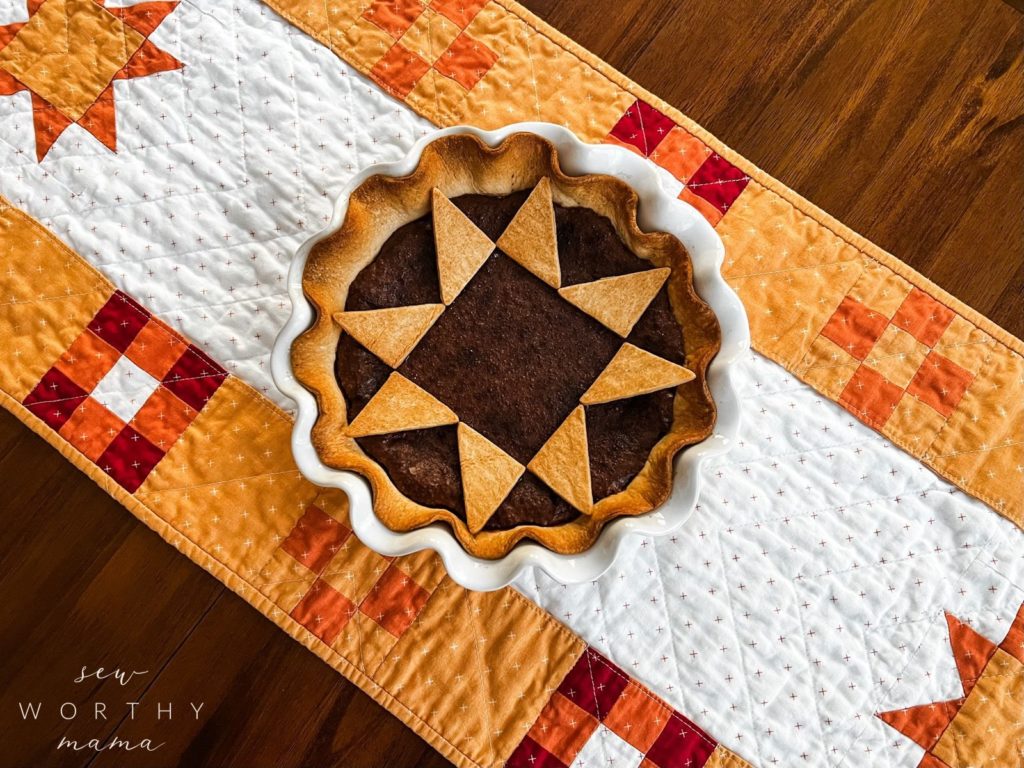 Hi! I'm Casey from Sew Worthy Mama. I create quilt patterns designed with motherhood in mind, bringing you naptime-worthy projects and lots of encouragement!
If you're anything like me, when you're cooking, you'd rather just be sewing. Well, I found a way to do both! Quilted Pies, friend. It's your next project, and it's just in time for the holidays!
In my experience, there's always a bit of a contest at Thanksgiving — whether it's spoken or not. I'm not normally a competitive person, but there is definitely a desire in me to bring the most Pinterest-worthy dish to a big family gathering. And this year, I'm going to feel pretty confident walking in with this show-stopper of a pie!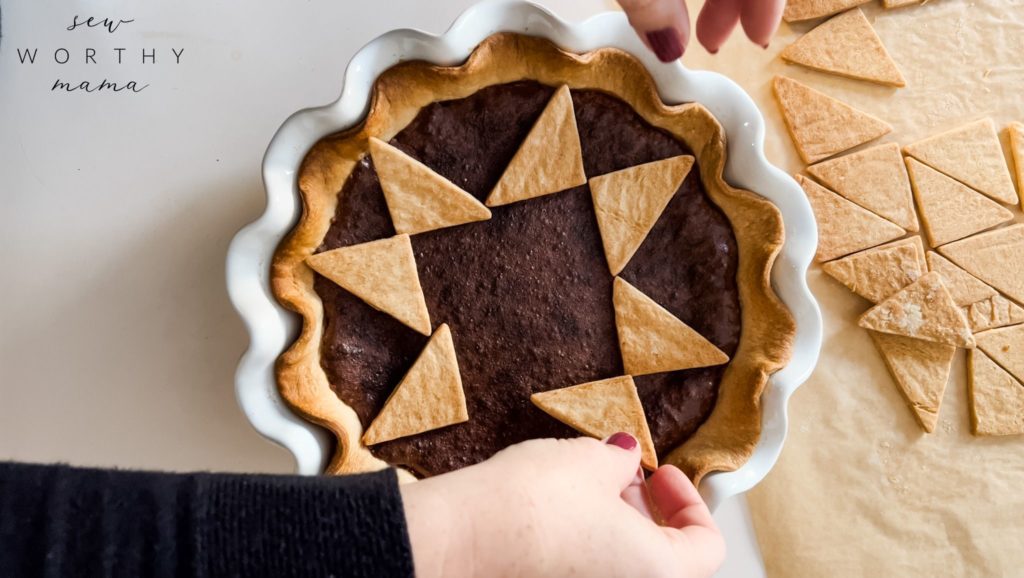 A Pie Baking Contest for Quilters
Since I'm feeling confident and competitive, I decided to host a Quilted Pie Contest this Thanksgiving along with the team at Riley Blake!
Try your hand at a quilted pie, post it to Instagram*, and you'll be entered to win a fat quarter bundle of J. Wecker Frisch's White as Snow collection AND $50 to Sew Worthy Mama! (*See full eligibility and entry requirements at the bottom of this post.)
The good news is, with just a couple inexpensive tools, a quilted pie is actually super simple to make. Everything you need to know is in the free downloadable tutorial — including the secret to baking the triangles separately so they come out flat and squared up!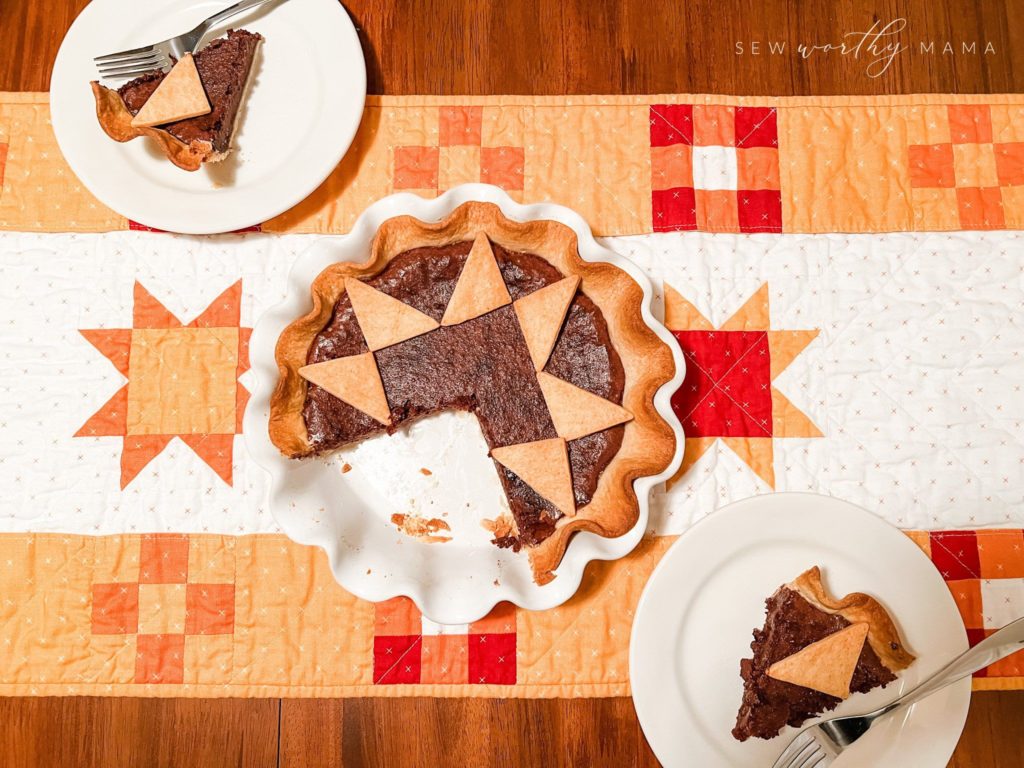 The Perfect Pairing: A Quilted Pie + A Quilted Table Runner
And if you really want to go all out with your Thanksgiving table decor, check out my Pockets Full of Blessings Quilted Table Runner Pattern Collection. I made it with Riley Blake's Bee Cross Stitch line and wrote all about how to start a new family tradition with it. (Think: gratitude journaling + family + a quilted table runner with pockets + a keepsake pouch = memories for years to come!) And now, it also comes with Advent cards! You'll really impress the fam with your quilted pies and matching table runner paired together!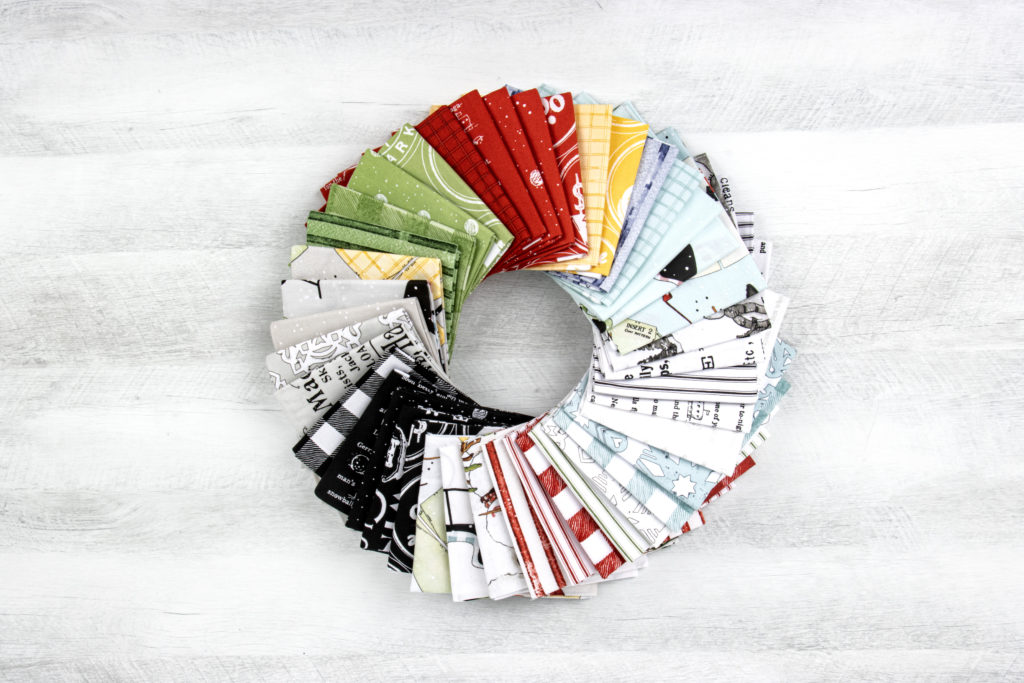 Contest Eligibility and Entry Requirements
To enter the contest, you must:
It's easy as pie. We can't wait to see what you bake!
Note: The contest ends on 11/27/23, but the free quilted pie how-to will remain available.