It's Jamie from Sew Brainy Designs and in case you missed it, I'll be participating in a fantastic quilt along with friends over at The Fat Quarter Shop to support Breast Cancer Awareness Month all this month! The event features the Support Group Quilt Pattern by amazing Riley Blake Designer Lori Holt whose design honors her very own mother who survived breast cancer.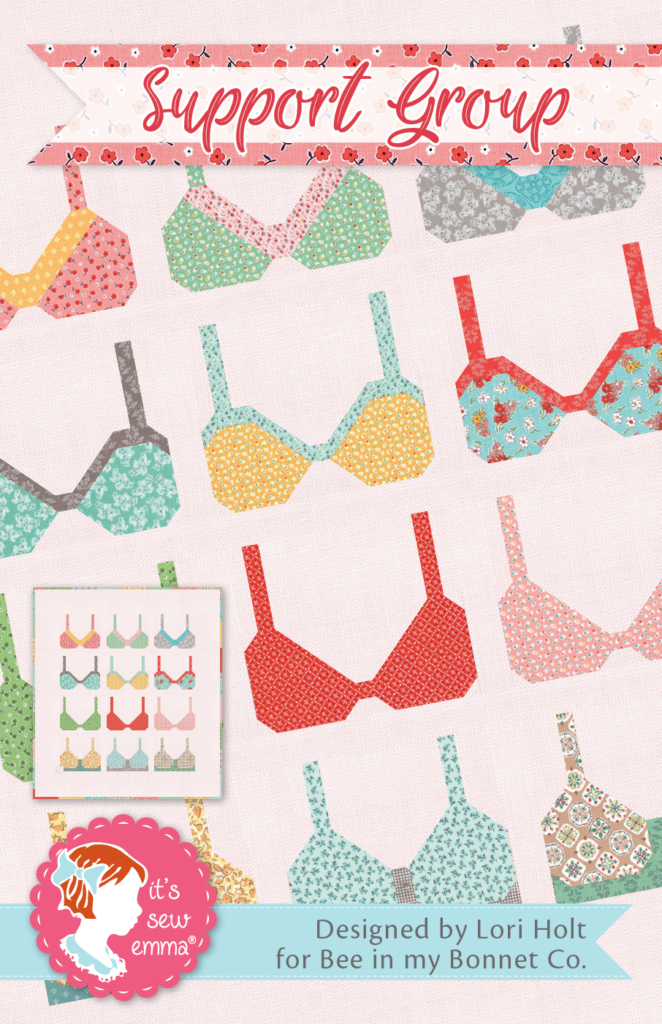 In case you didn't see the original post on September 23rd, you can find that HERE. Congrats to our TWO GIVEAWAY winners, Kristine M. (who won the Lori Holt bundle) and Christine V. (who won the Strength in Pink bundle)!
For the next 5 Fridays, I will be posting my progress here and on social media! Here's the schedule:
| | |
| --- | --- |
| QUILT SECTION | POSTING DATE |
| Row 1 bra blocks | October 7 |
| Row 2 bra blocks | October 14 |
| Row 3 bra blocks | October 21 |
| Row 4 bra blocks | October 28 |
| Finishing | November 4 |
I am so exited to get started! I mentioned that I was doing my quilt out the Riley Blake basics line Blossom by Christopher Thompson! It was a tough decision, but my dog Chewie and I chose our favorite 12 bright colors. And of course we had to arrange them in rainbow order to photograph!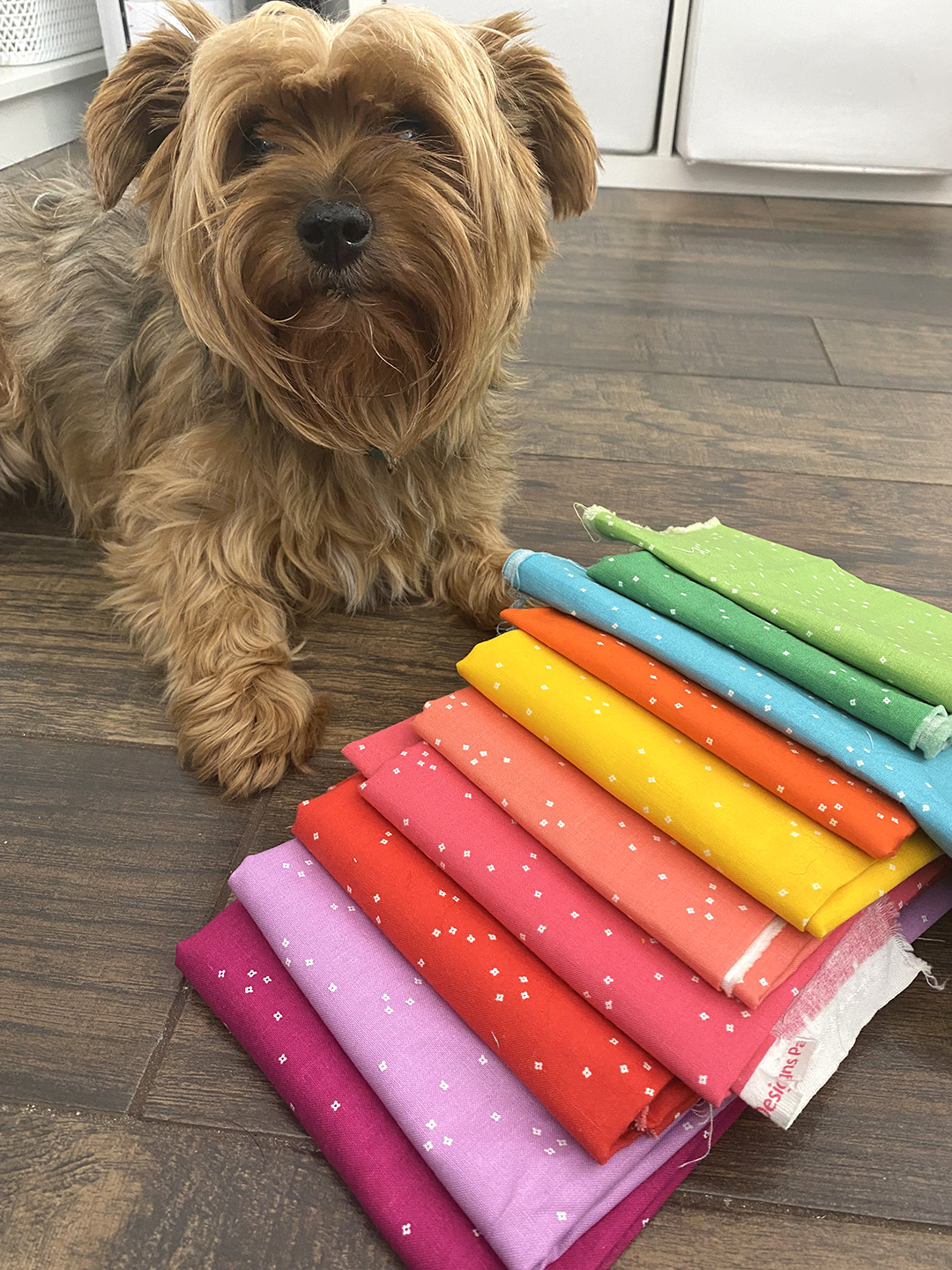 So pretty!!! Aren't these the best?!? 🙂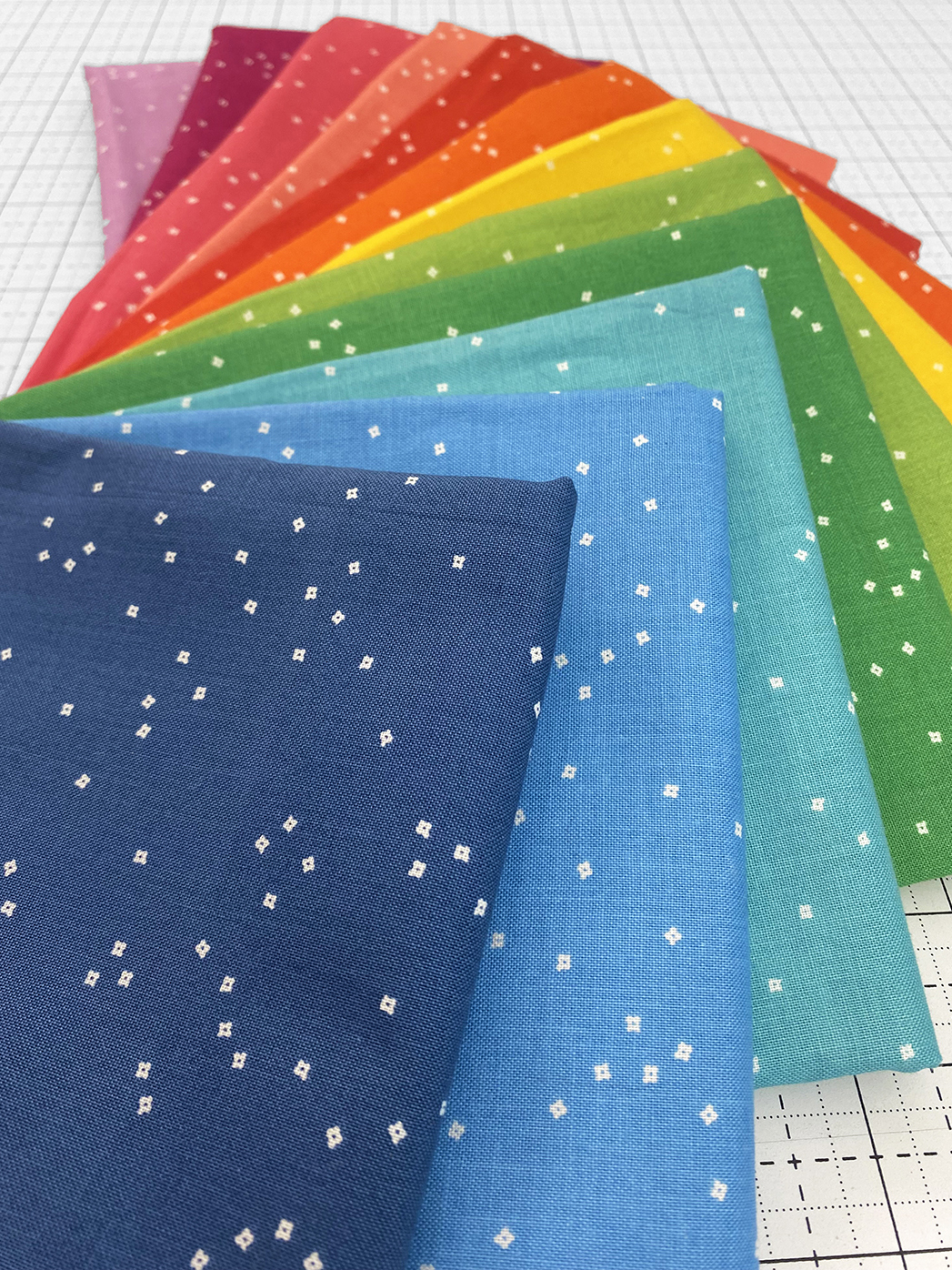 Ok just one more picture! Fabric always looks magical in a stack like this.
Since Riley Blake also has a new fabric collection called Strength in Pink (to celebrate their special partnership with the Breast Cancer Research Foundation), I'll be using it too for a special little project! You can more about the collection on this post.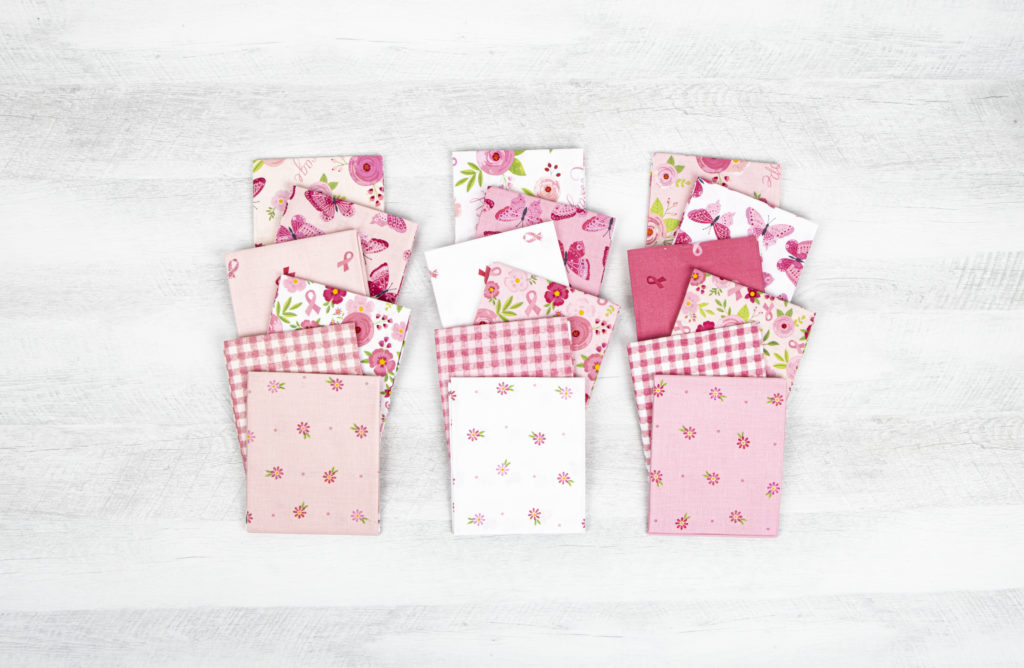 Ok, it's time to get sewing! I'll be back on Friday to show you my progress on the ROW #1 bra blocks!
I hope you will all follow along and spread some love to all the breast cancer survivors out there! Keep up with us for this event by following @rileyblakedesigns, @sewbrainydesigns, and @fatquartershop on Instagram and use #SupportGroupQuiltAlong and #SupportGroupSAL to see and share work from your fellow quilters.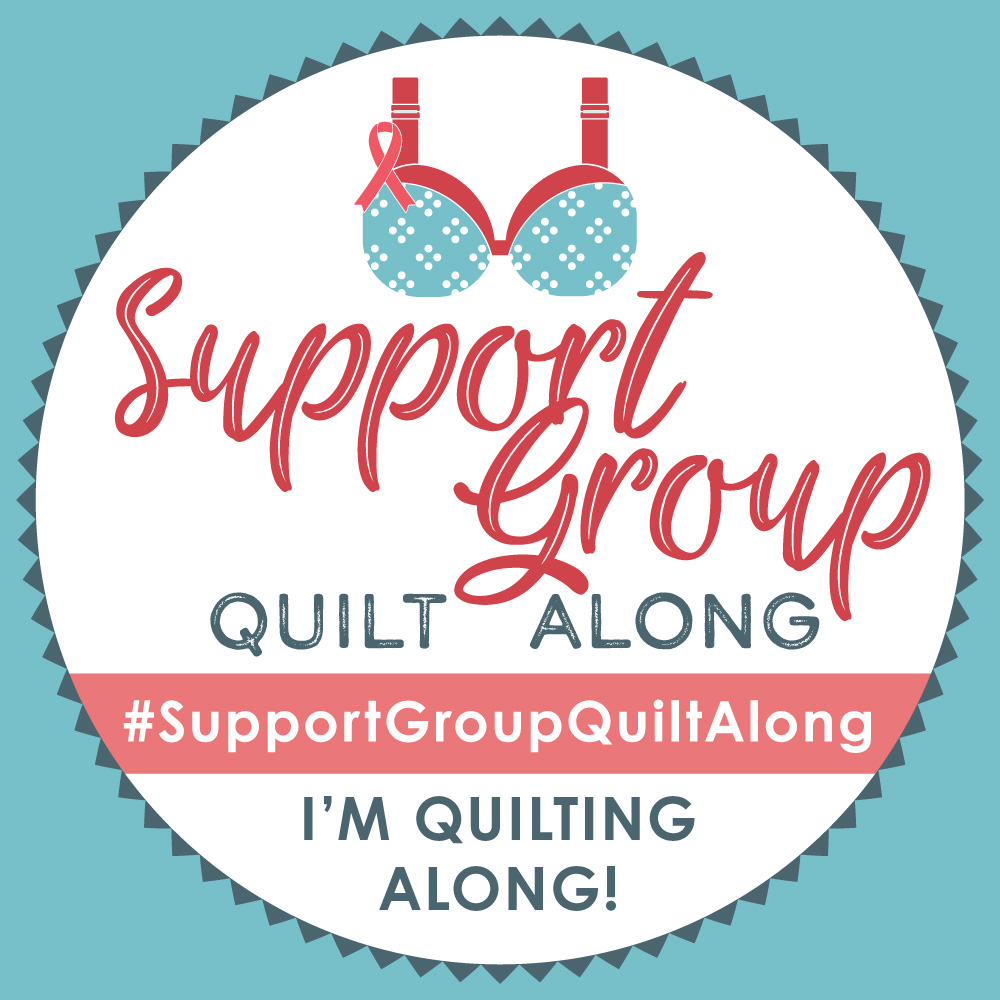 If you'd like to join in the fun and sew a quilt yourself, you can head over to my blog to get more information about the pattern and my fabric choices!
Until later, happy quilting!
Jamie