It's amazing how the books we read as children stay with us. Maybe it's because we are just discovering the exciting worlds and adventures books offer, or maybe it has to do with an influential teacher, but it always has to do with the ability of an author to capture our attention and bring characters to life. Roald Dahl is one of those gifted authors who could weave a great story that would embed itself in our hearts forever.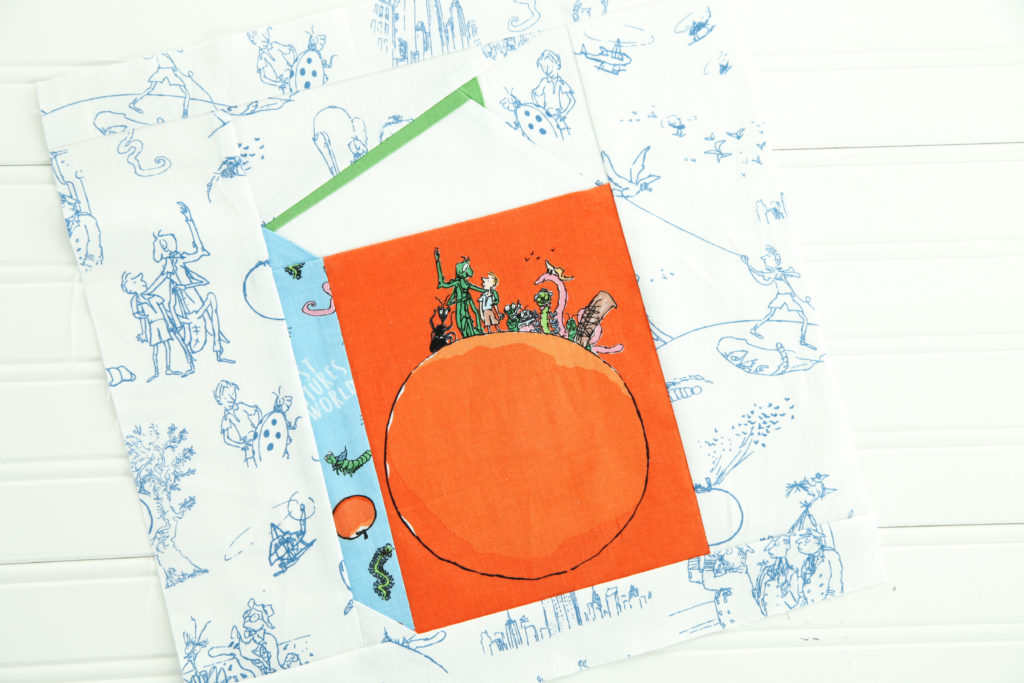 That's why we are excited about the fun and bright James and the Giant Peach collection. Featuring all of the quirky characters in this childhood classic, the James and the Giant Peach fabrics will no doubt be treasured by book lovers everywhere.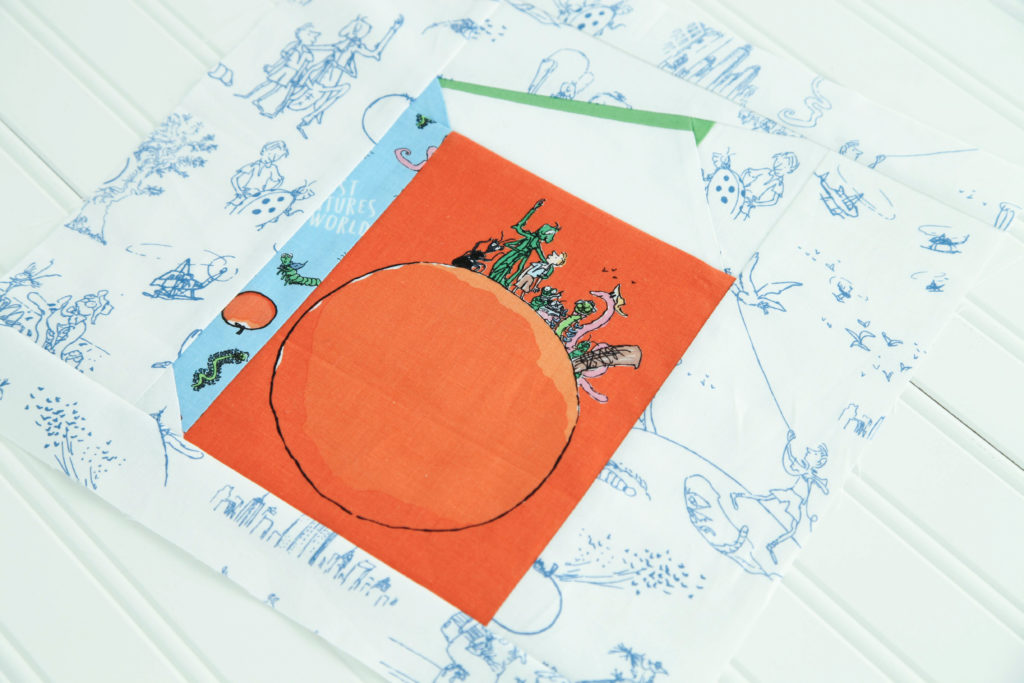 We grabbed a few prints from the James and the Giant Peach collection to create this fun little book block using the Tall Tales block by Kate Basti. Kate Basti, from Quilt With Kate, has created a fun foundation paper piecing Tall Tales Quilt Block – the perfect choice for our Literature Series! You'll find Kate's block available HERE for $1 ($1 covers the cost of her listing/selling fees).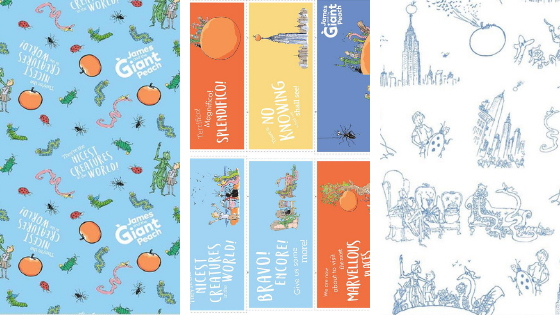 We used the Peach Creature – Blue, a piece of the Book Panel, and the Peach Toile – White, along with Riley White and Grass Confetti Cottons for the pages and inside book back.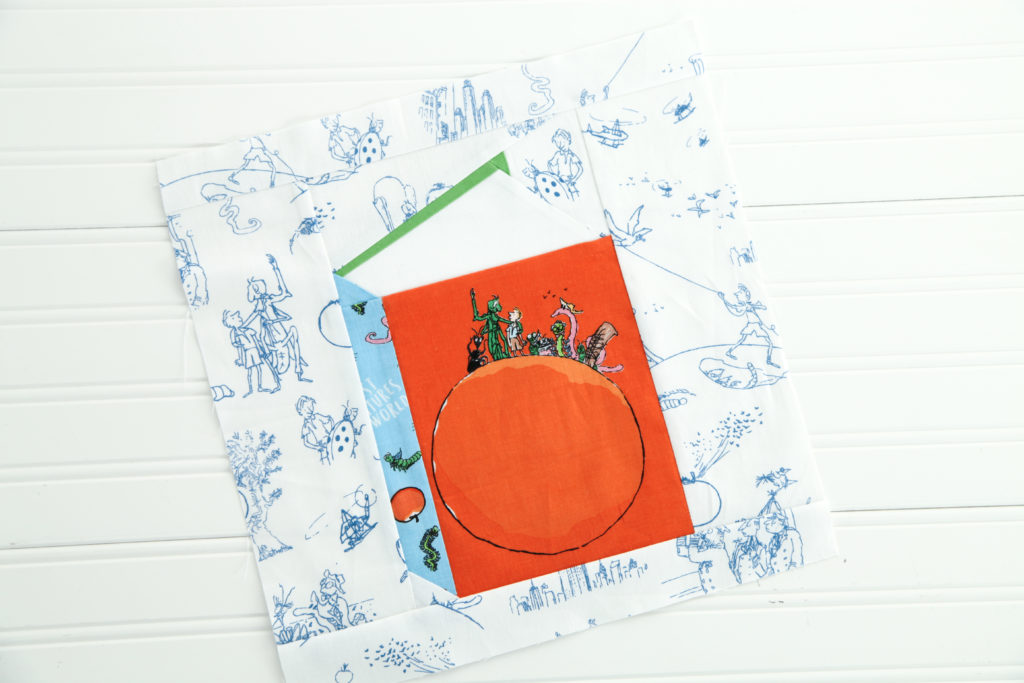 Kate's pattern doesn't come with instructions, but you can follow our step-by-step tutorial HERE.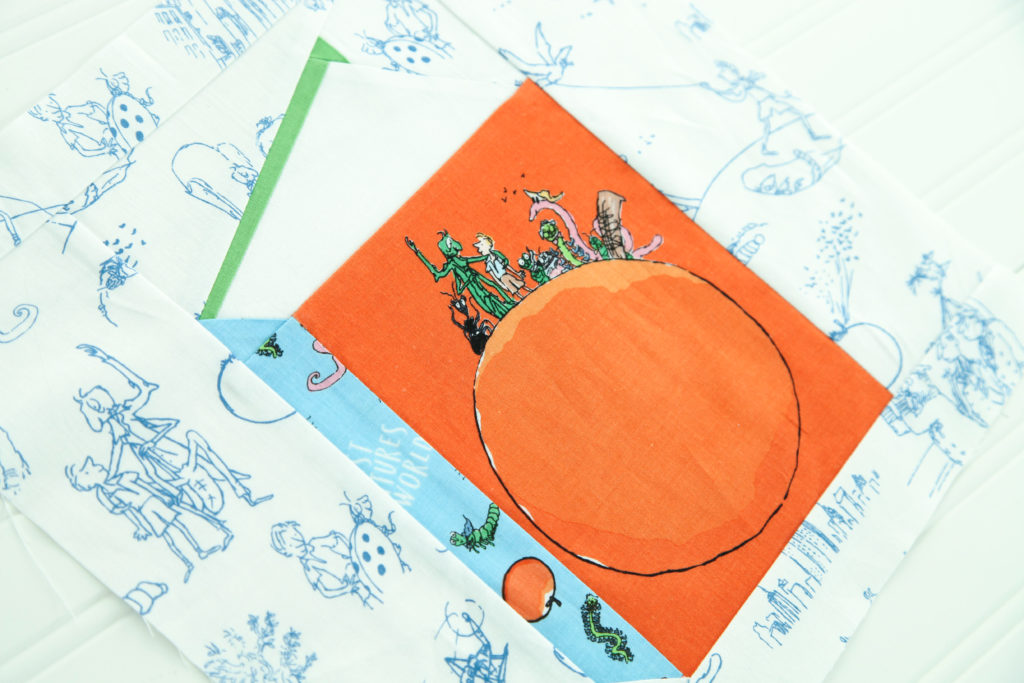 You can shrink or enlarge the pattern according to the size you need. To make this 12 1/2″ x 12 1/2″ block, we enlarged the pattern 150% on our printer.
It would be fun to make an entire quilt with various prints in the same collection, or with a variety of Literature themed fabrics. We'd love to see what you come up with!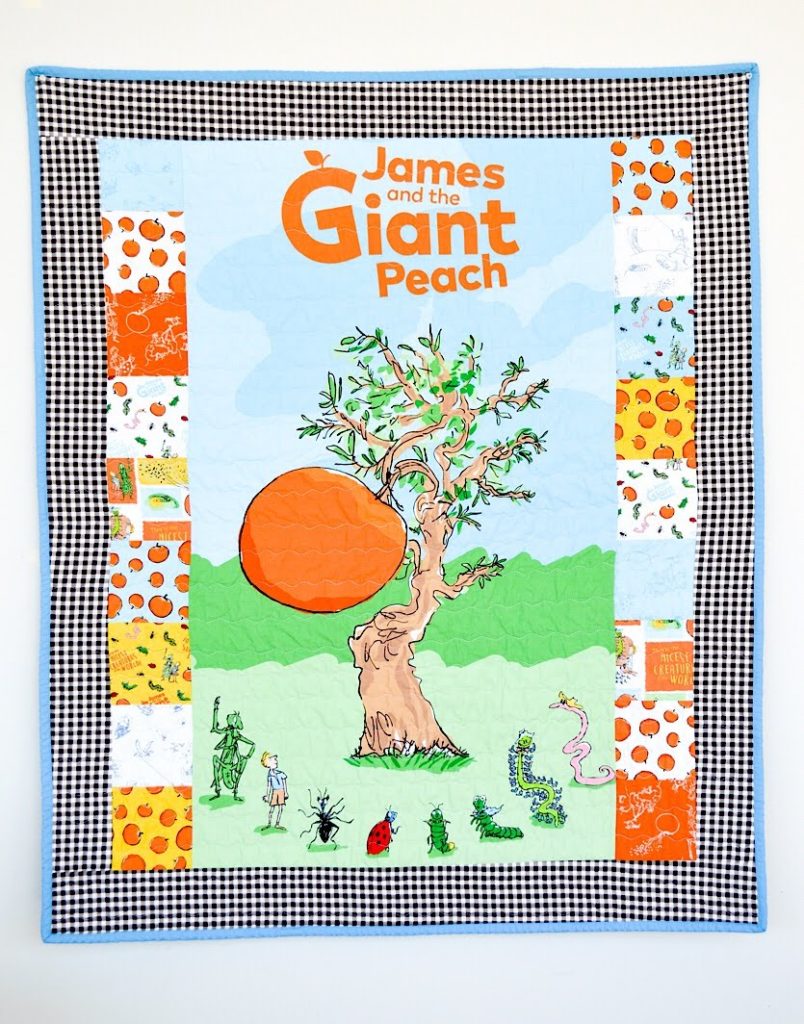 If you love James and the Giant Peach as much as we do, check out the TUTORIAL for this quick and easy baby quilt featuring the large fabric panel and coordinating prints!
James and the Giant Peach is available now at local and online quilt shops. Pick up yours today and share your makes with us on Instagram using #rileyblakedesigns #iloverileyblake #fabricismyfun, and be sure to tag us @rileyblakedesigns.
Happy Quilting!