We are talking about one of our favorite Basics today! Kisses! These adorable little x's in a rainbow array of Riley Blake colors are one of the most versatile go-to fabrics we pull for just about everything!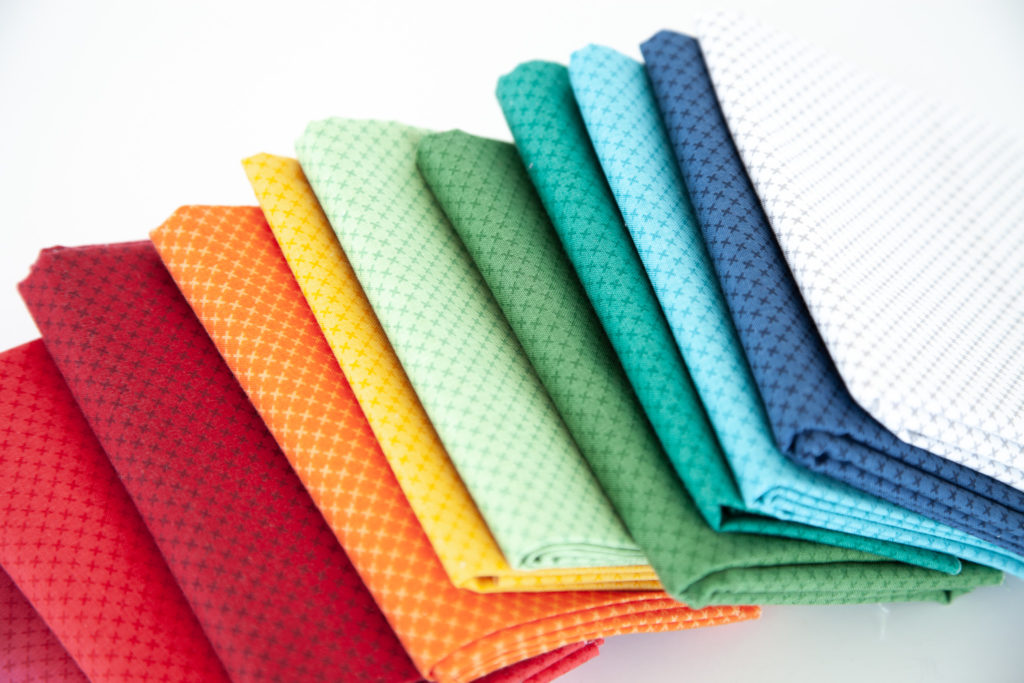 The Kisses Basics come in both tone-on-tone colors as well as colored Kisses on a white background. The tone-on-tone Kisses add subtle texture and depth to project, and the Kisses on White background are a fantastic low-volume option.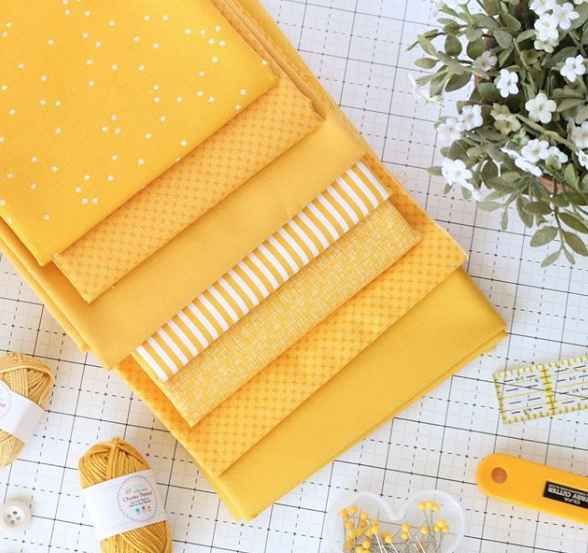 One of the beautiful things about Riley Blake Basics is that they coordinate across the various collections! This means you can match up your Kisses with your Stripes, Blossom, Confetti Cotton, etc. LOVE this! Photo cred. @sewblissful.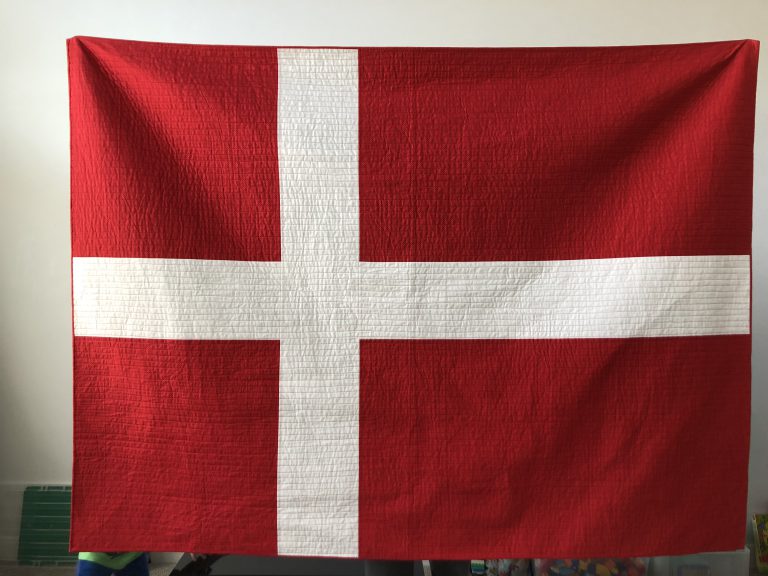 Jen, from Heritage Threads, made this stunning Danish Flag Quilt with Red Kisses.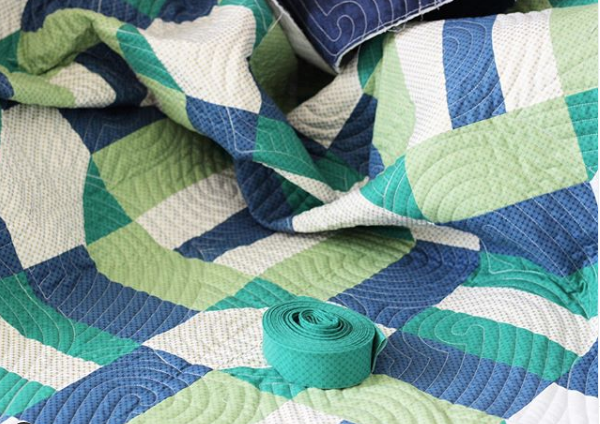 The Kisses Quilt, by Amista Baker, is made entirely of, you guessed it, Kisses! Amista brought together Kisses in shades of green, but and sparkle to create this gorgeous quilt. Get the pattern HERE.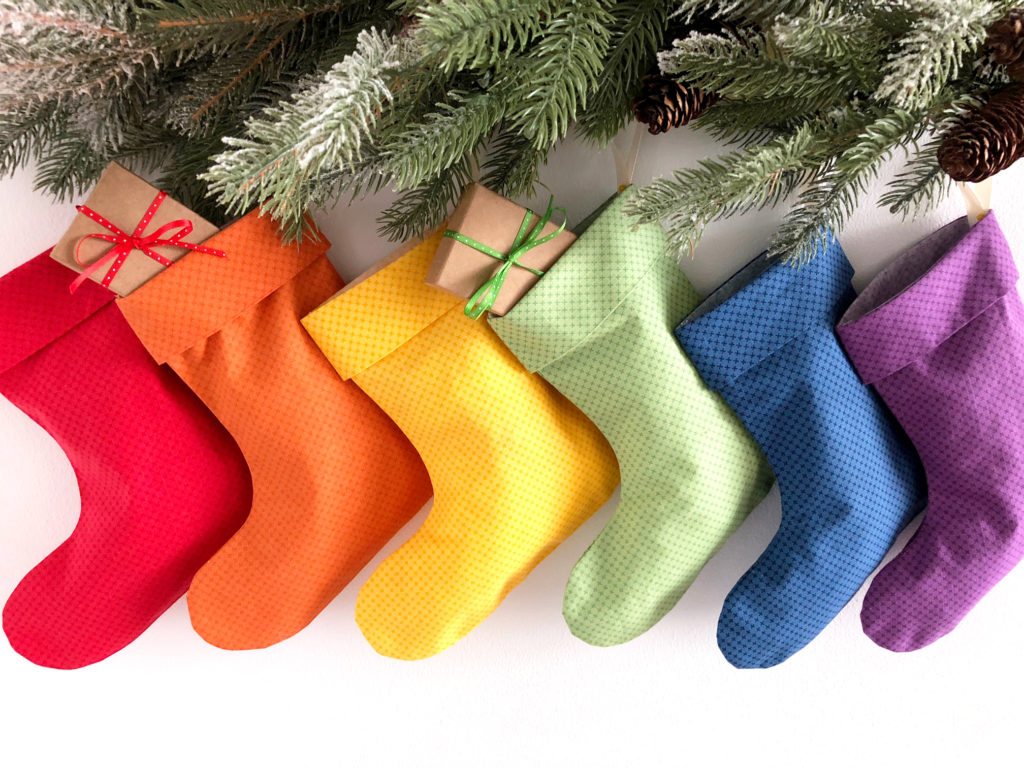 Need a cute idea for tiny gift giving? Christopher Thompson, THE TATTOOED QUILTER, has a great tutorial so you can wrap up your tiny gifts up in style with tiny Kisses Stockings!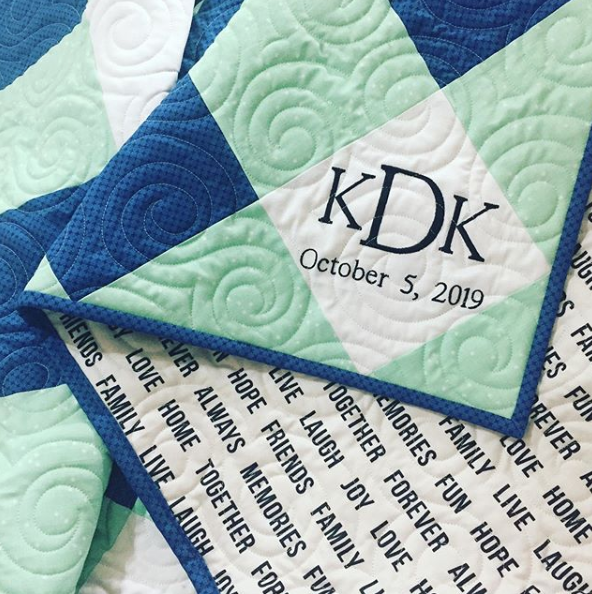 Amanda @piecedjustsew used Mint Blossom and Navy Kisses Basics to create this one-of-a-kind QUILT for her sister's wedding gift. What a lucky sister!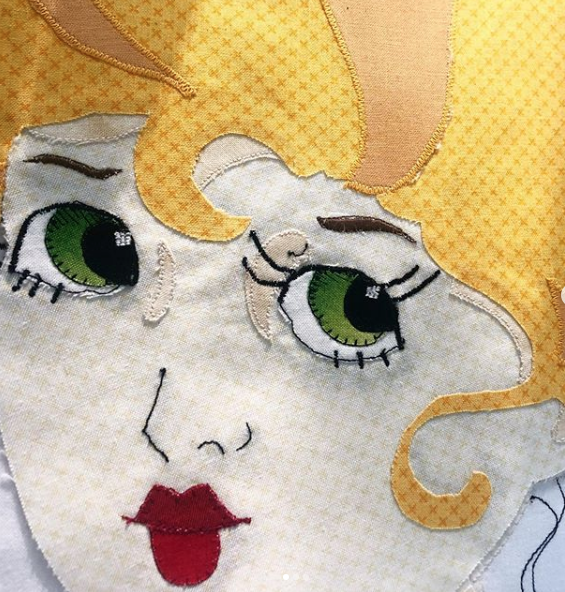 Check out the Kisses fabric in this amazing applique by the lovely and talented @jweckerfrisch! Wow!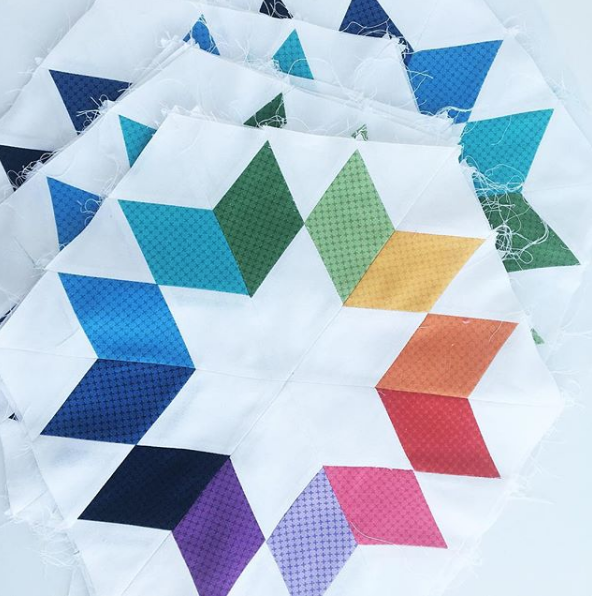 Nothing makes our heart go pitter patter like bright, happy colors, and these blocks by Ashley @sewcrazyhappy just about gave us a heart attack! Ashleigh used Riley Blake Kisses to create these adorable Cookie Cutter Blocks, and we must say, they look delicious!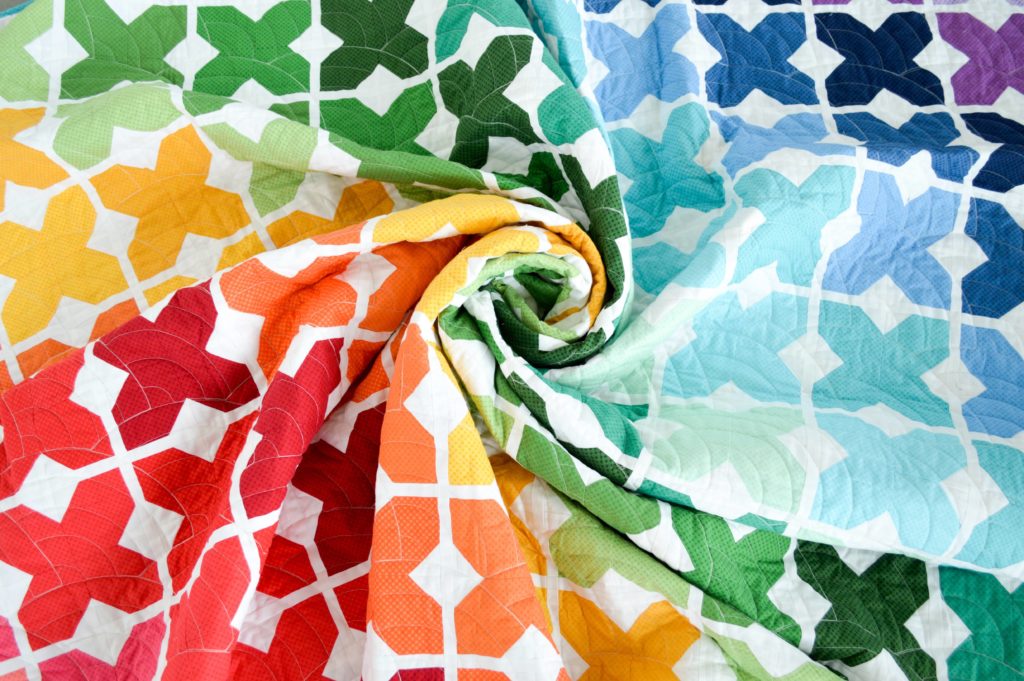 All of this Kisses in this quilt are made with, you guessed it, Riley Blake Kisses! This quilt comes in a kit and is available in quilt shops everywhere. Get the details HERE.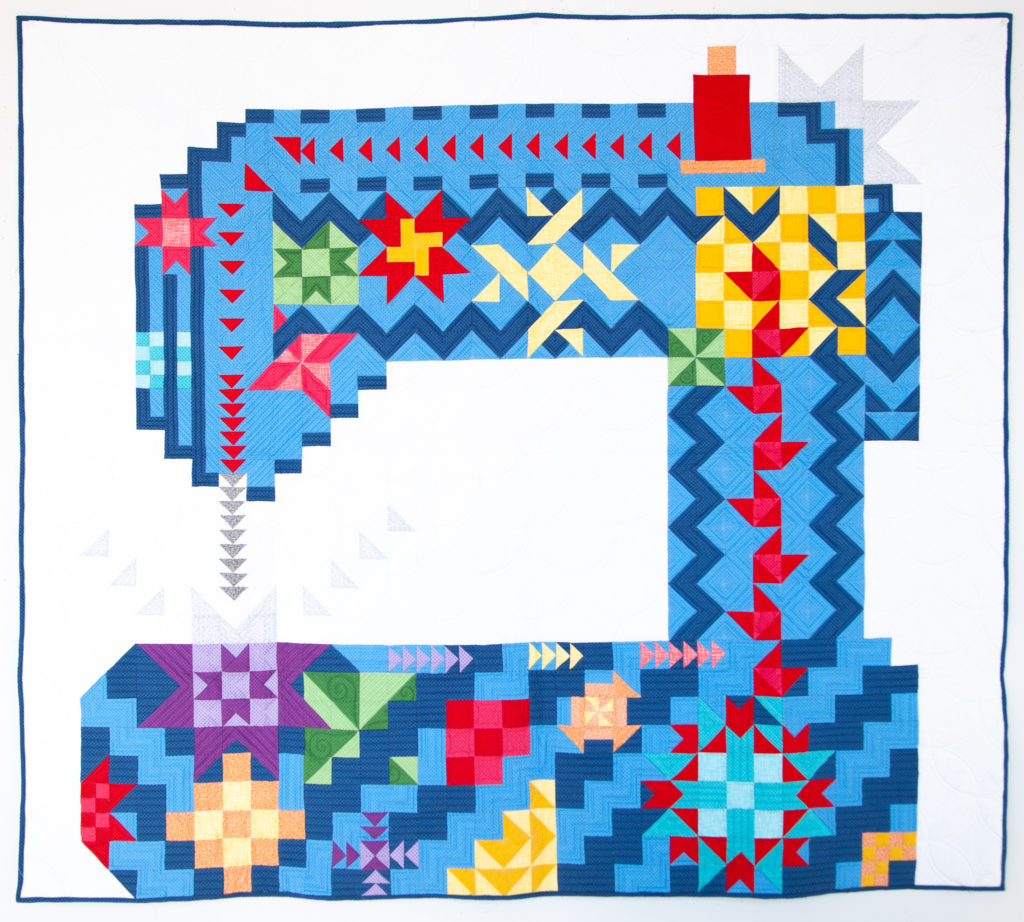 This amazing Sew Big or Go Home quilt by Kelli Fannin was made with Riley Blake Kisses on a background of Riley White Confetti Cotton. Stunning!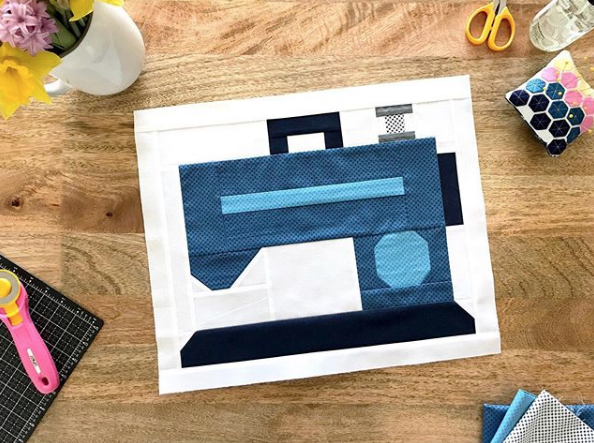 Here is another adorable sewing machine by @thetattooedquilter featuring blue Kisses. Cute!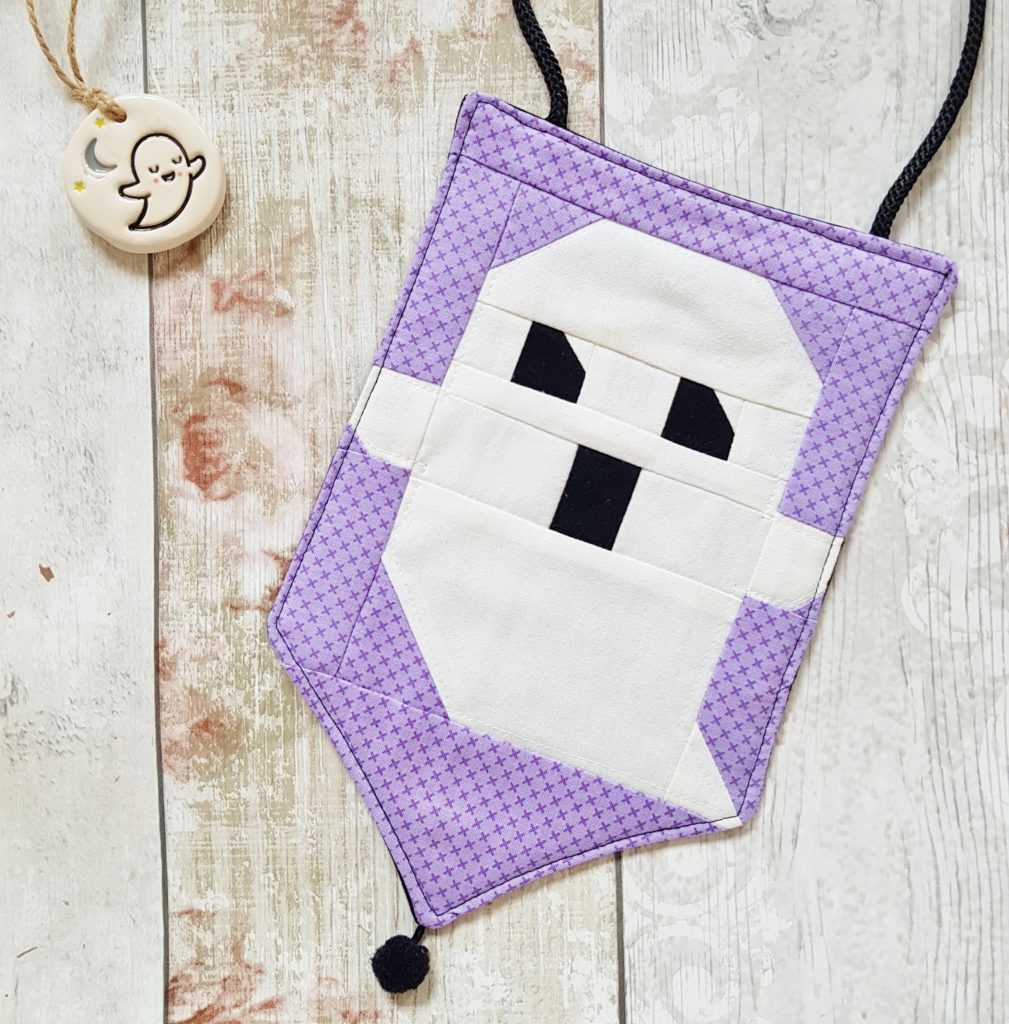 Sarah, at WHAT SAYSIE MAKES, used Lilac Kisses to make this adorable Ghost Pennant. Too cute!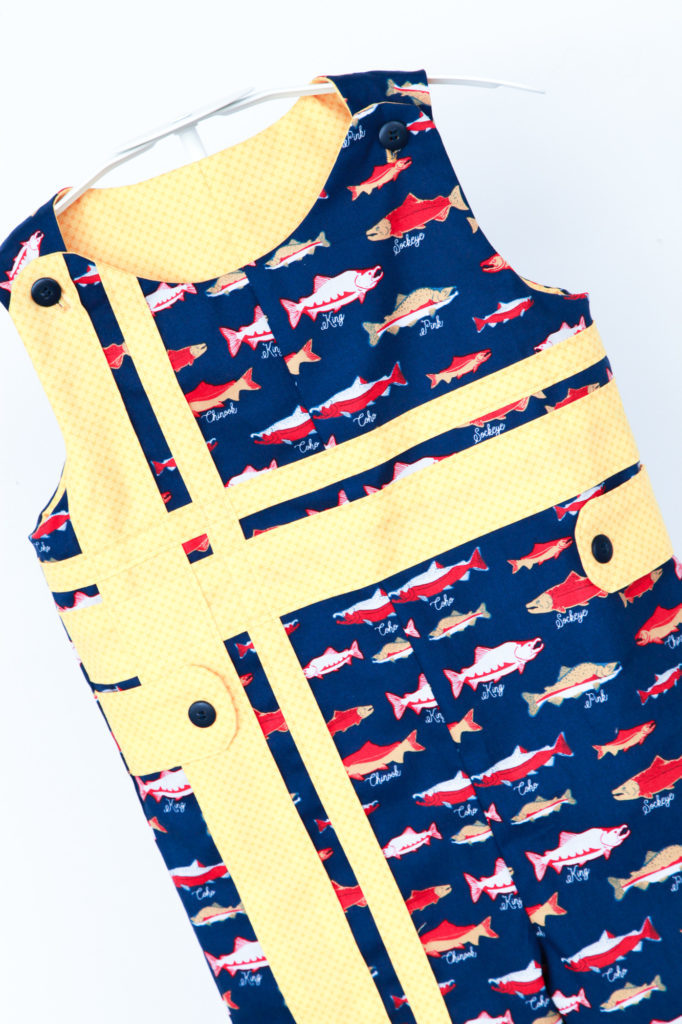 We used Yellow Kisses as an accent for this sweet Run Around Romper. Fun!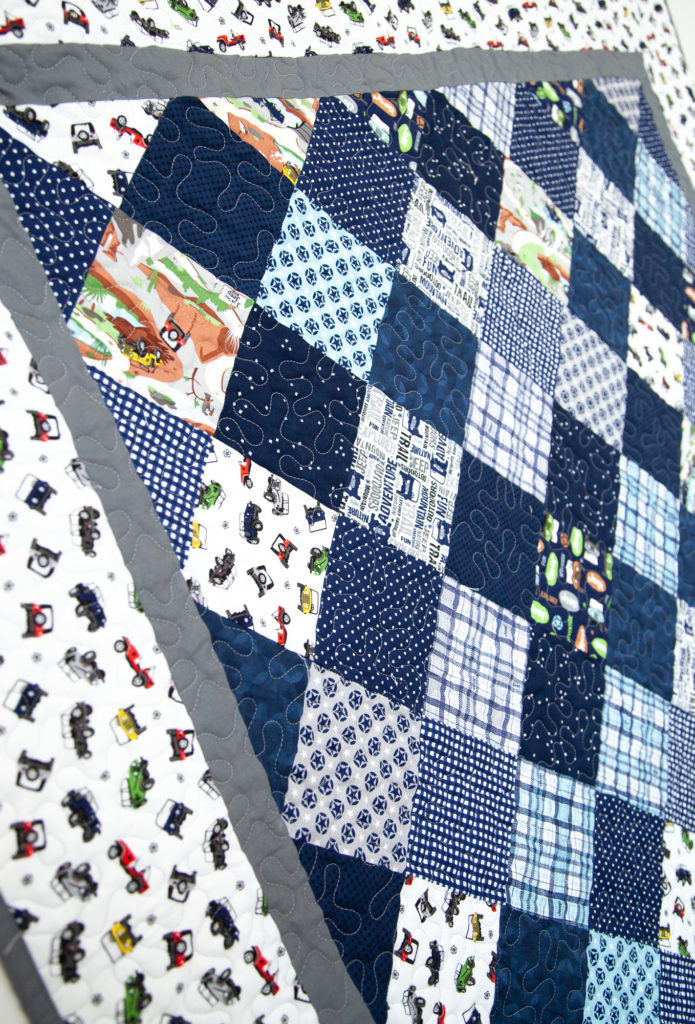 Lacie incorporated Navy Kisses into her Charm on Point Jeep® Quilt. Notice the texture and depth it adds. This is why Basics are such a great thing to have on hand. They really help bring out the best in a fabric collection!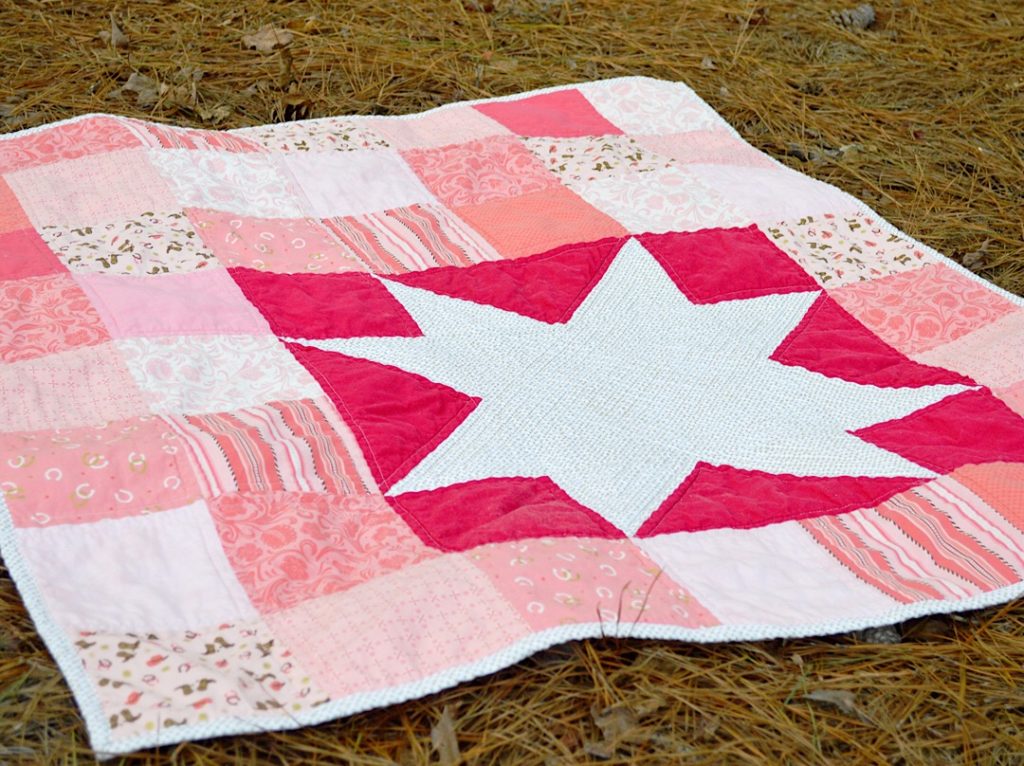 Every star needs to sparkle, right? Our Boots & Spurs Baby Quilt features a giant star made with Gold Sparkle Kisses. But that wasn't enough – we added a Gold Sparkle Kisses binding and quilt back. Adorable!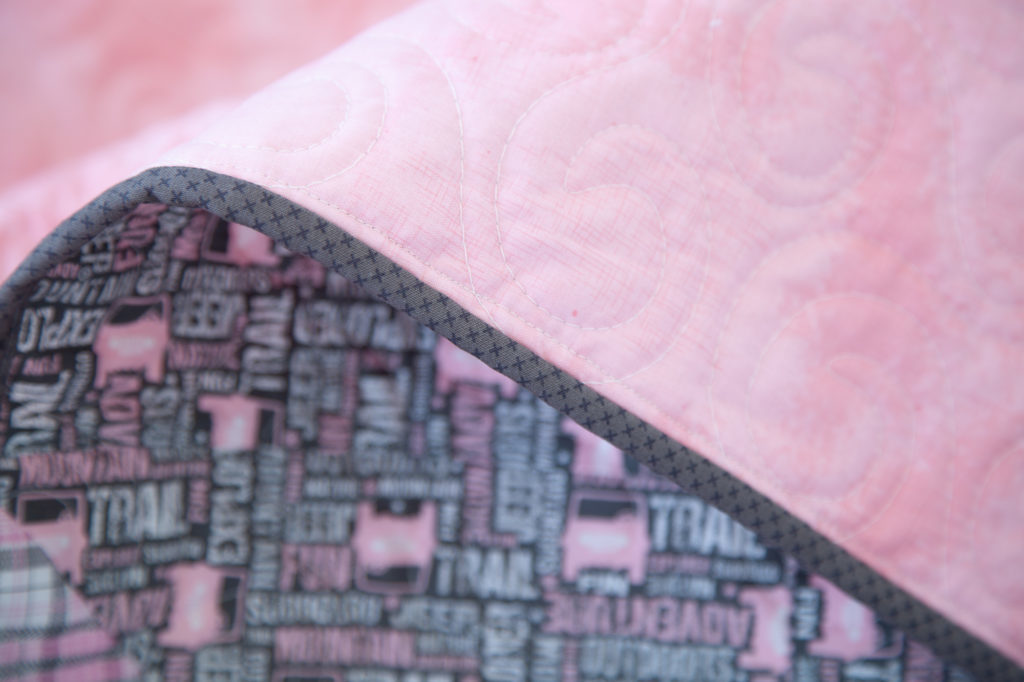 Kisses make a fabulous binding. The tone-on-tone Steel Kisses shown here help frame this adorable pink Jeep® Quilt.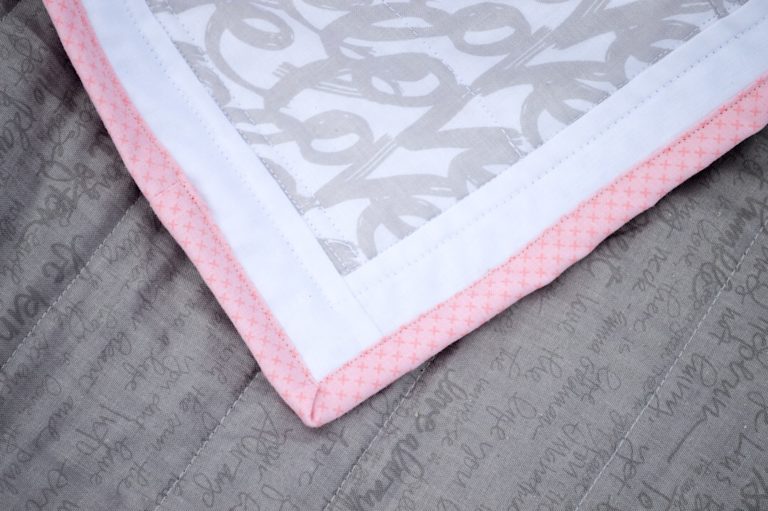 Another great binding – the Baby Pink Kisses was used to perfectly frame this sweet Love Story Brick & Mortar Quilt.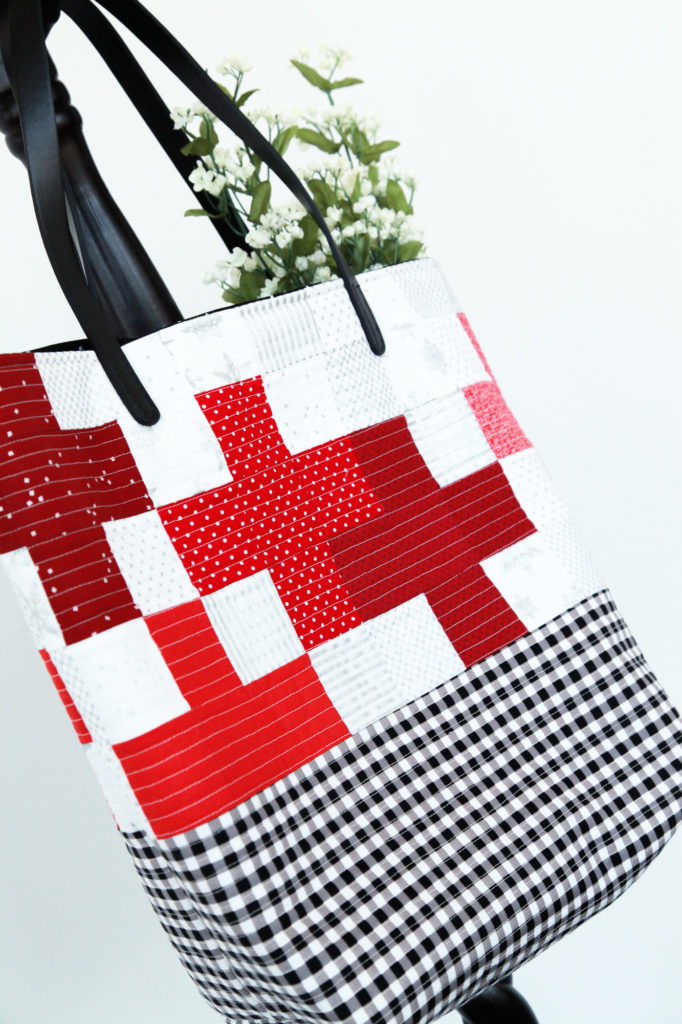 We used the Redwood Kisses and Silver Sparkle Kisses in this fun Holiday Tote Bag. We love to use Kisses in our Plus Quilts because they look like tiny little plus signs, which perfectly mimic the larger Plus design.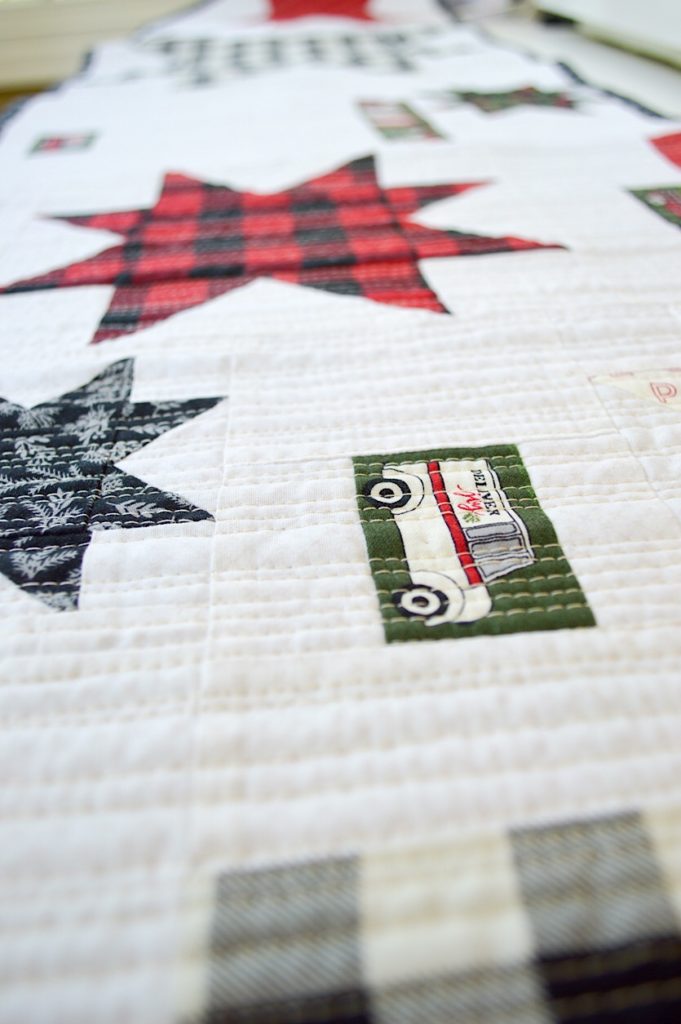 The Vintage White tone-on-tone Kisses added a light texture and low-volume background to this delightful Christmas Delivery Improv Table Runner.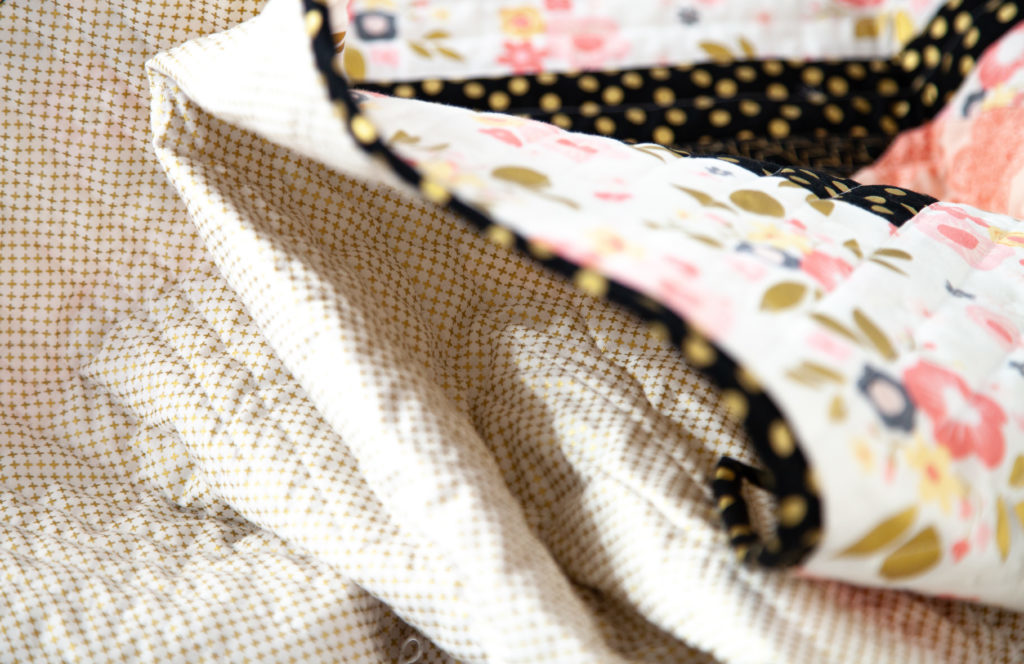 You just know our Little Bit of Sparkle Charm on Point Quilt had to have a sparkle back, right? We backed this beauty with Gold Sparkle Kisses and couldn't be happier about it!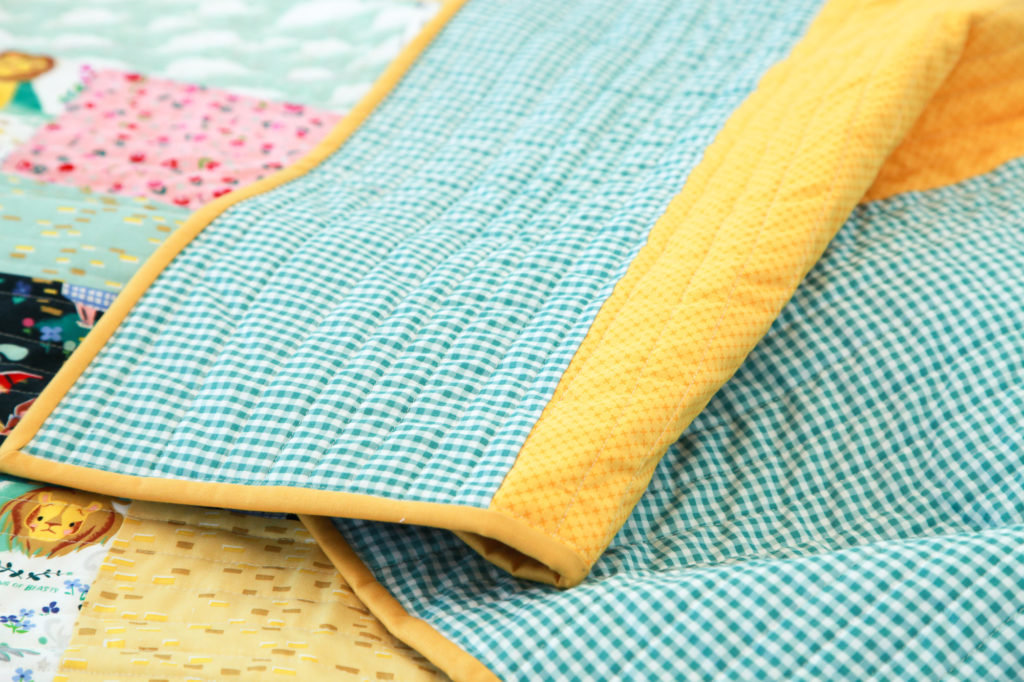 Of course our Dorothy's Journey quilt needed a pop of Yellow Kisses on the back. Follow the yellow brick road!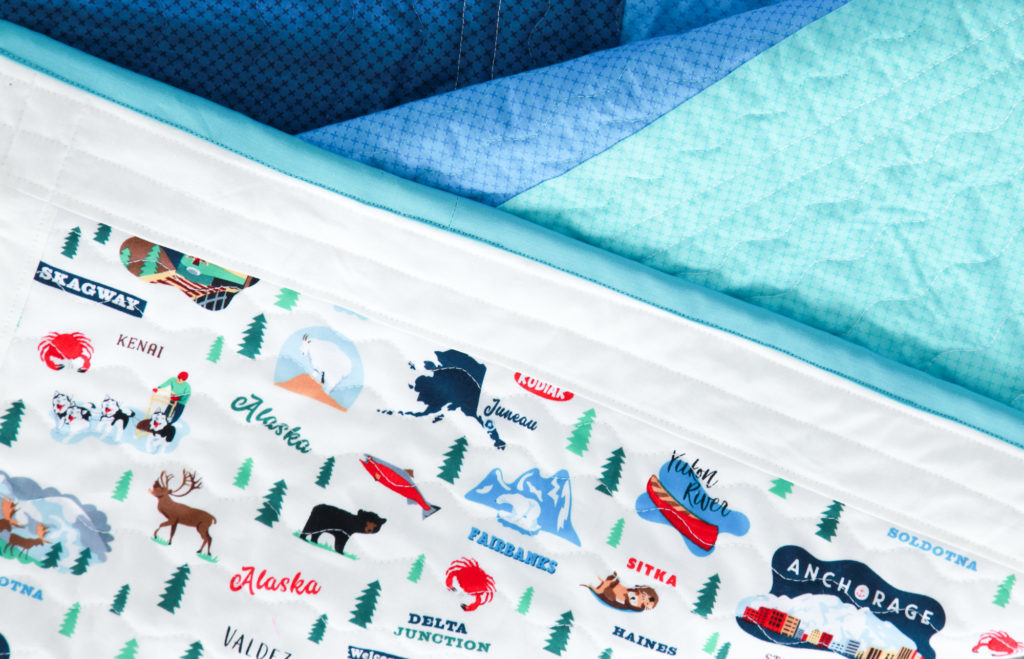 We sewed together strips of blue Kisses to make the quilt back for our Easy Strip Northwest Baby Quilt. We love how the various shades of blue mimic the ocean theme of the fabric.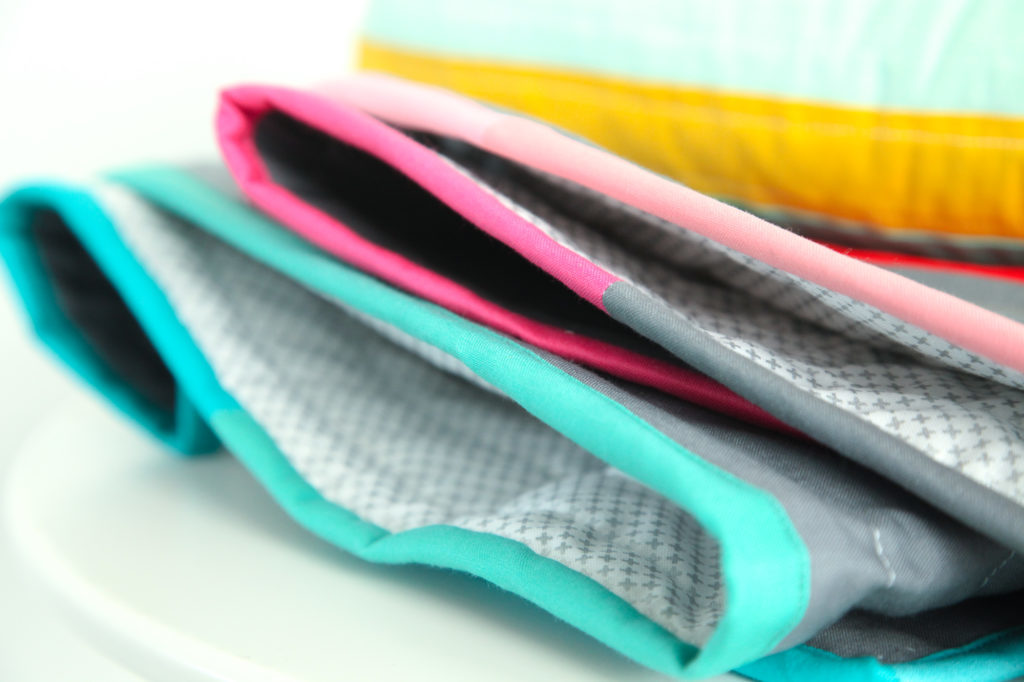 A Silver Sparkle Kisses quilt back brings out the magic of our Confetti Cotton Unicorn Quilt. Unicorns + Sparkle = Perfection!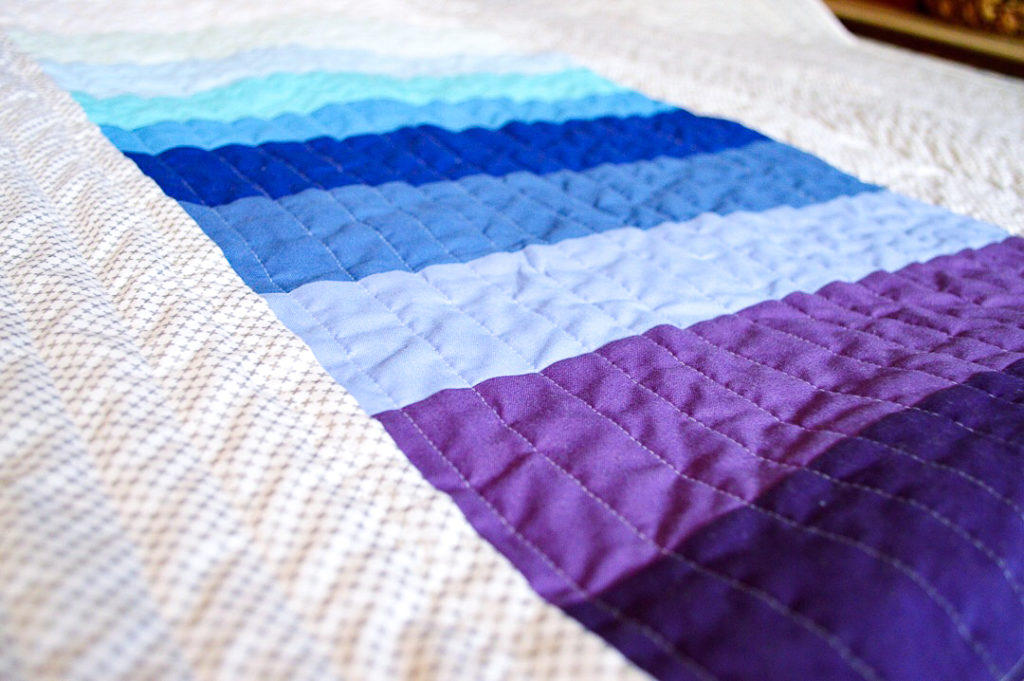 Here's more Silver Sparkle Kisses on out Beach Baby Quilt back. We're pretty sure sparkle goes with just about everything, and Sparkle Kisses are one of our go-to favorites!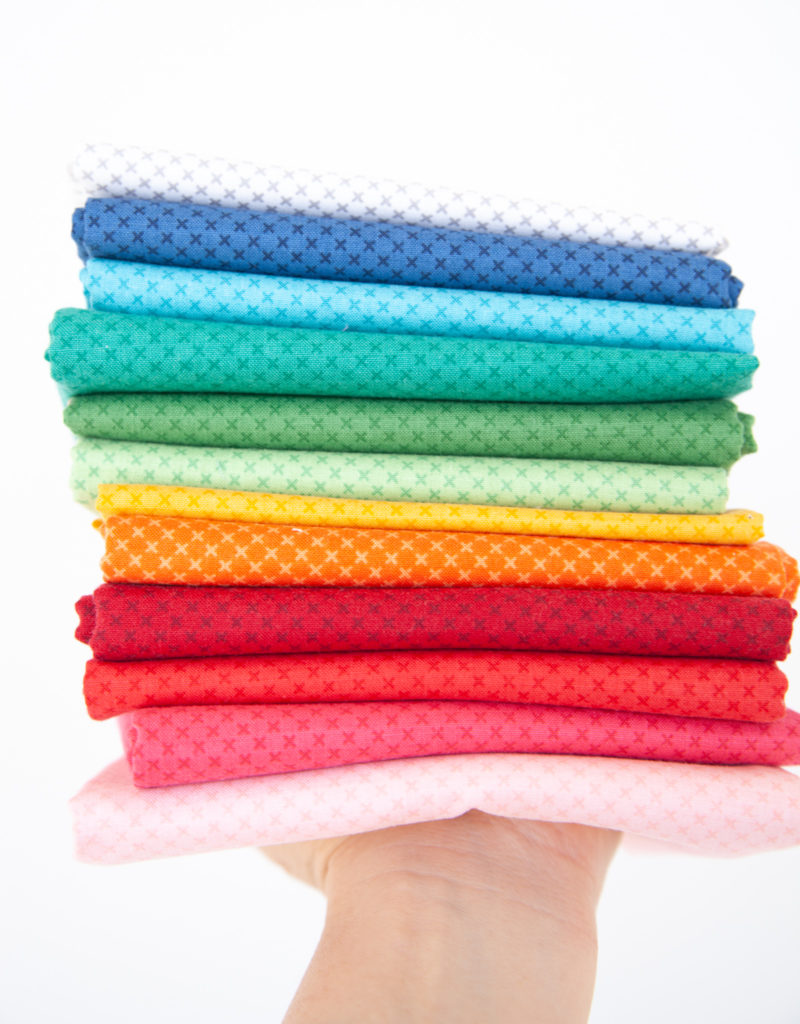 Riley Blake Designs Kisses Basics are available now at your favorite local and online quilt shops. Pick up yours today and share your makes with us on Instagram using #kissesfabric, #rileyblakedesigns, #iloverileyblake, and tag us @rileyblakedesigns.
Thanks for stopping by!